2018 – 2019 Fellows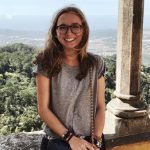 Isabella Arbelaez is a senior undergraduate in Trinity College majoring in Global Cultural Studies with a Certificate in Human Rights through the John Hope Franklin Institute. Her research currently focuses on barriers facing refugee and migrant youth in the United States public educational system. She is interested in the intersection of international human rights and food studies, and is excited to see where these passions take her after graduation.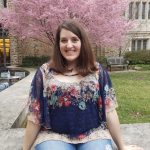 Jessica Covil is a second-year PhD student of English at Duke University. Her research currently focuses on literary representations of community, belonging, and "home" in 20th-Century American Literature, and on connections between the poetic and the political, especially within Black Feminist theory and praxis. She holds BAs in English and in Romance Languages and Literatures from the University of Chicago.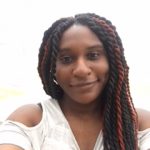 Kelsey Desir is a first-year Ph.D. student in English at Duke University. Her research is centered on the representation of the function and history of the Strong Black Woman (SBW) trope in expressive culture. She primarily uses African-American literature (novels, poems, and short stories) written by Black women in the late 20th Century to examine the approaches used to reclaim Black women's ideological bodies after centuries of deliberate misrepresentation. She holds a B.A. in English from the University of Pennsylvania.
Nicole Higgins is a PhD student in English at Duke University. Her research focuses on musical and sonic impulses in poetry, especially contemporary notions of the jazz poem and women's articulations of generic conventions.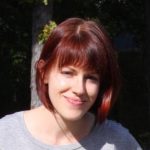 Dana Johnson is a PhD Candidate in Anthropology at the University of Massachusetts, Amherst. Since completing 15 months of fieldwork in Belgrade, Serbia she has been living in Durham while finalizing her dissertation, entitled: What will you do here? Dignified work and the politics of mobility in Serbia. Her research critically interrogates the politics of "brain drain" in Serbia as a lens through which to bring broader socio-economic issues into focus—in particular, expectations and values of work in the global economy. This project is grounded in her broader interests in the cultural meanings of mobility, the future of work, and youth aspirations. She holds a BA in International Studies from DePaul University and an MA in Anthropology from the University of Massachusetts, Amherst.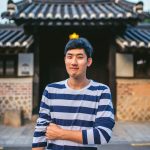 Andrew Kim is a third-year doctoral student in the English and Comparative Literature department at UNC. His interests are in contemporary transnational literature, coloniality/postcoloniality, and East Asian modernity, especially in Japan and Korea.
Trisha Remetir is a PhD student in the English and Comparative Literature Department at the University of North Carolina at Chapel Hill. Trisha specializes in contemporary Anglophone poetry and literature, postcolonial studies and third world feminisms. Her dissertation project analyzes representations of trans-Pacific migration in Filipina/o cultural production.
2017 – 2018 Fellows
Grant Glass is a PhD student in English and Comparative Literature at the University of North Carolina at Chapel Hill. His scholarship focuses on the migration of 18th-century books within the British Empire and how particular editions (pirated, abridged, children's, imitated, translated) propagated nefarious notions of capitalism, race, empire, gender, and climate throughout the Atlantic. He holds a BA from Harvard University Extension School in Literature and a MA from King's College London in Digital Humanities.
Anna Tybinko is a PhD student in the Department of Romance Studies at Duke University. Her interests include constructions of race in the Iberian world and contemporary themes of immigration, precarity and racialization. She explores Spanish fiction as a means of thinking beyond social limitations and proposing alternative concepts of community to the nation/nation state.
If you are interested in being involved with the Representing Migration Humanities Lab as a graduate fellow, please contact one of the co-convenors of the lab listed on the About page.