The Duke Law Federalist Society is a student-led campus organization. Executive Board Members serve for one-year terms. Our chapter's leadership is heavily involved in the Duke Law community, including being members of journals, Mock Trial Board, and various pro bono projects and other organizations. Everyone would be happy to talk with you not only about the Federalist Society, but about the other ways they are involved in and contribute to the Duke Law community– and how you can do the same!
MEREDITH CRINER
PRESIDENT
Meredith Criner was born and raised in Wilmington, North Carolina.  She attended Cornell University where she played soccer and participated in the Cornell in Washington program before transferring to North Carolina State University.  She graduated from NC State as valedictorian, majoring in history with a concentration in early American history and philosophy with a concentration in jurisprudence.  During undergrad at NC State, she served on the executive board of several organizations and worked at almost every level of the North Carolina judicial branch.  At Duke, Meredith has served in leadership positions for the Women Law Student's Association, the Innocence Project, and the Christian Legal Society.  She was also part of the winning 2020 Twiggs-Beskind Mock Trial Competition team, is a member of the Duke Law & Contemporary Problems journal, is a LEAD Fellow, and is completing the Public Interest and Public Service Certificate.  Meredith spent her 1L summer working virtually as a Dave Kennedy Fellow at the Institute for Justice headquarters and as a research assistant at the Bolch Judicial Institute.
---
JOHN SACK
EXTERNAL VICE PRESIDENT
John is from Metro Detroit and spent his childhood in Bloomfield Hills, Michigan. He went to the University of Michigan (Go Blue!) where he majored in Economics with a minor in Applied Statistics. He graduated in 2019 and immediately came to Duke Law School. During 1L, John volunteered with PILF and the Cancer Pro Bono Project. He is now the External VP for the Federalist Society, President of the Christian Legal Society, and Director of Legal Services for the Economic Justice Project. He spent his summer with the Office of Foreign Litigation at the Justice Department, assisting attorneys with US legal matters in foreign courts. When not in a Zoom call or thinking about the law, John enjoys chess, camping, rock climbing, watching college football, and enjoying all the food Durham has to offer.
---
BRENDAN CLEMENTE
EXTERNAL VICE PRESIDENT
Brendan is the Executive Vice President for Internal Affairs. He will be helping lead the management of Duke FedSoc's events. He is also a member of the Christian Legal Society, the Center for Justice and Science, the Cancer Pro Bono Project, and the Innocence Project. Brendan went to Notre Dame for his undergraduate degree, where he majored in Political Science and Economics. He is particularly interested in litigation, administrative law, and health and tech law. Brendan also enjoys jogging, pick up basketball, and watching football. He is happy to help with any FedSoc members who need any support!
---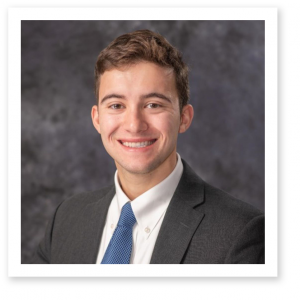 HARRY TOWNSEND
VICE PRESIDENT FOR SOCIAL AFFAIRS
Harry was born and raised in Chatham, New Jersey and graduated from Boston College in 2019. At BC he studied political science. In addition to his role with the Federalist Society Harry is on the Mock Trial Board and is a staff editor for the Duke Law & Technology Review and the Duke Journal of Comparative & International Law. Harry spent his 1L summer working with the New York City Department of Probation. Harry is also a fan of film and the Patriots."
---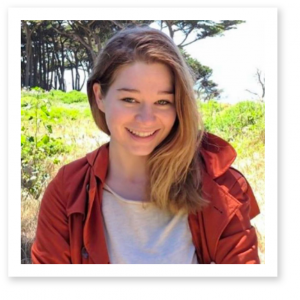 KRISTEN RENBERG
VICE PRESIDENT FOR ACADEMIC AFFAIRS
Kristen Renberg is a JD Candidate at Duke University School of Law (c/o 2022). She received her PhD in Political Science from Duke University in 2020. Kristen's research interests include judicial behavior, interactions among actors within the judiciary, empirical techniques for estimating judicial preferences, and the interaction between the judiciary and other institutions. Her scholarship on the political nature of judicial decision-making and the use of legislative history materials was recently published in Cornell Law Review.
---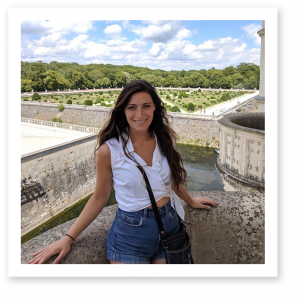 GINA BIANCHI
VICE PRESIDENT FOR CAREER DEVELOPMENT
Gina grew up in Rochester, New York and attended Lafayette College in Easton, Pennsylvania. While at Lafayette, she majored in Philosophy and Anthropology/Sociology while minoring in Classical Civilization. Prior to attending Duke, she earned an MLitt in Moral, Political and Legal Philosophy from the University of St. Andrews in Scotland. At Duke, she is involved in StreetLaw, the Cancer Pro Bono Project and is a staff editor for the Law & Contemporary Problems journal. During her 1L summer, Gina worked as a summer associate out of the Latham & Watkins Houston office.
---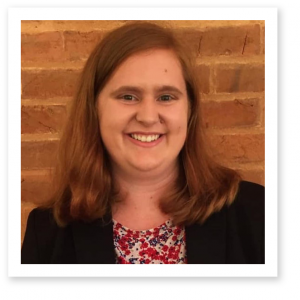 ELIZABETH BROWN
VICE PRESIDENT FOR ALUMNI INITIATIVES
Elizabeth Brown is the Vice President for Alumni Initiatives for the Duke Law Federalist Society. Raised in Fort Worth, Texas, she graduated from the University of Mississippi in 2019 with a BA in International Studies and French. During undergrad, she spent a semester in Angers, France, and worked on updating the Mississippi Health and Hunger Atlas, a public health policy brief addressing food insecurity and health outcomes in the state. At Duke, Elizabeth has participated in the Cancer Pro Bono Project, the Veterans Assistance Project, and the Duke Law Texas Club. She was a co-champion of the Duke Law Intramural Transactional Law Competition. For her 1L summer, Elizabeth interned with the Service to State Agencies Section at the North Carolina Department of Justice. For the 2020-2021 academic year, in addition to her role with FedSoc, she will be a Co-President of the Transactional Law Society, a LEAD Fellow, and a staff editor for the Duke Law Journal.
---
ERIC FAIDLEY
TREASURER
Eric is from Blountville, Tennessee and graduated from Furman University in 2019 with a double major in Accounting and Political Science.  Upon graduating, he joined the Duke Law Class of 2022.  At Duke, he is involved with a number of student organizations and is a staff editor on the journal Law and Contemporary Problems.  Eric spent his 1L summer (virtually!) with Baker Botts' Dallas office.