DEVELOP CREATIVE SOLUTIONS
USING HUMAN-CENTERED DESIGN TO IMPROVE THE CITIZEN EXPERIENCE
CX Lab is an exciting new feature of Professor Tom Allin's course. Human-Centered Design (HCD) is a design framework aimed at discovering and addressing the unmet needs of customers. It is an iterative approach that puts people—and their emotional experience—at the heart of problem solving. This course includes lectures, workshops, and fieldwork in the Durham community. Teams of four students will work together to improve a specific organization's customer experience. Students have an opportunity to practice a set of hard skills associated with design-thinking, as well as create and deliver measurable improvements for an organization in the Durham community.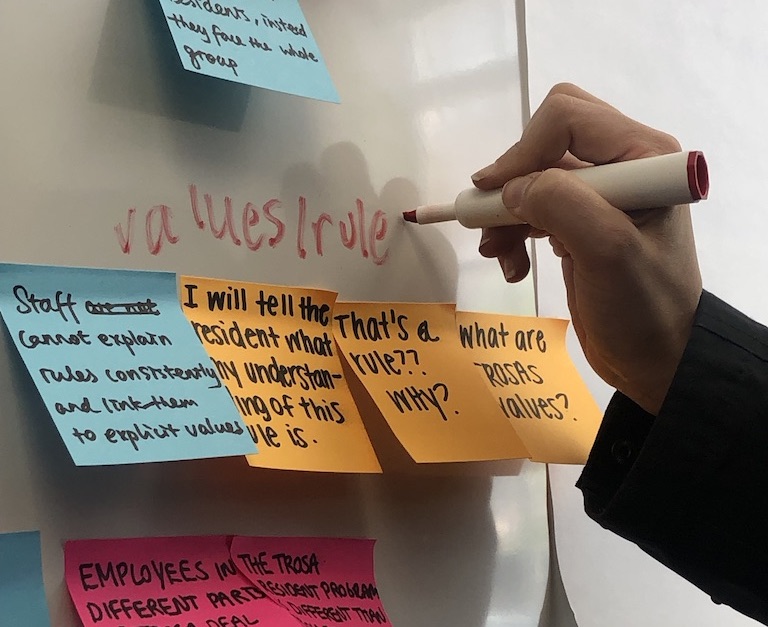 "There was my time at Sanford before I took HCD, and my time after. That one class changed my life and set me on the path I'm now on."
"Human centered design is an intense and rewarding course that pushes students to learn by doing and to design solutions from a place of empathy. My team delivered real value to a local government partner and in the process, I learned an approach that has transformed the way I think about public policy and my own career goals."​