I'd dreamt of the dizzying blur of giant, metal cages whittling by, filled with mysterious people headed to mysterious places that I would never know. I'd seen in famous movies, read in great novels of the infamous underground stations, thinking it was some great rainbow road transportation service comparable to flying across the world in an airplane. All my training on Duke buses (C3's, anybody?) had prepared me for this very moment. And by the end of my first day in one of these magical, speeding contraptions, I could finally say that I had been inside a real subway train. A real New York City subway train.
A real smelly, crowded, fast, disorienting, jerky New York sbway train.
All this time, I had romanticized the idea of the subway–a fantastic line of trains, hidden from plain sight on the ground, but busy taking people across the state underneath the surface. Not to mention super convenient and very wallet-friendly! But as I stood inside one of these hovering cars, the realism hit me: the tangible fact that I was inside one, getting to my first day of work at National Domestic Workers Alliance…and it didn't feel that great. To be honest, I felt a little cheated. Strange men would floss their teeth with their beards in front of me, people who smelled like they lived with the Teenage Mutant Ninja Turtles in the sewer would linger nearby.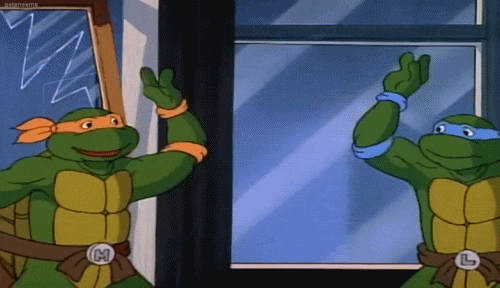 And let's just not mention the lack of personal space. 
Before my work this summer, I had always dreamed of what it would be like working for a non-profit organization. Saving the world during the day, feeding children and families by night. What would it be like serving in the non-profit, doing the most noble work, helping those who can't help themselves?
And I found out. By the end of my first week, I'd put together information packets, run errands, organize deposit slips, eat lunch at my desk, make seating charts, deal with demon printers from hell. I hadn't saved any domestic workers. Or their children. Or fed any of them.
I had become one of those mysterious people headed off to mysterious places that I'd dreamt of, but I wasn't riding a unicorn to work every day. I wasn't saving any lives by keeping the office tidy and getting supplies.
But as NDWA drilled in the meetings and interviews I attended thus far: all work is valuable. Sure, I'm not doing some grand gestures with the underprivileged.  But just as domestic workers assist with the basic work that keeps families running, I am helping the people who help domestic workers fight for their human rights. The administrative and events planning I do serves as a foundation for the work that the other staff can build upon. Without this helping hand, there's more work for the staff, and less time assisting the needy.
The subway trains aren't whimsical hovercraft shuttle services, but #funfact they transport over millions of people a day. They may be stinky and crowded, but they get everyone where they need to go, on time and safely, without going bankrupt.
As a tourist and a student intern in a completely foreign place, I do have to abandon my comforts and expectations of my subway daydreams. But it's through this demolishment of the romantic that allows me to truly see the makings of the world–in particular, the non-profit world.
It would be ridiculous to claim newfound understanding of the care sector; but within this week and a half, my vision has only grown. And who knows what more I will discover about charitable work and myself.
And with that, I should probably get off at this stop! 
Until next time,
Andrea