"This is not real life."
This was my immediate reaction when I found out that I would be going to the Beyoncé and Jay-Z concert last Saturday. I couldn't fathom that in a few short hours, I would be in the presence of the Queen herself. I can't say I'm quite to Bey-Hive status with my Beyoncé devotion, but between watching countless videos from past shows and upsetting myself over her dancing capabilities, I never imagined I would have the chance to see one of the biggest stars of my generation live.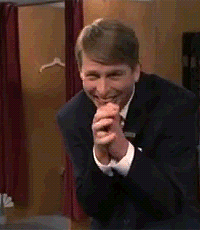 To my surprise, as I sat in my seat jittery with anticipation, I noticed these very same words on the screen onstage. "This is not real life."
I can't be sure of the intention behind this opening message. Was it an acknowledgement of the surreal excitement fans felt leading up to the show? Beyoncé's cocky nod to the fact that people dream about seeing her live? An indulgent reflection from Bey and Jay on how perfect their lives are? I can't be sure. But by the end of the show, I came to realize that the main thing that seemed unreal was Beyoncé herself.
We all know Beyoncé's thing is feminism–Beyoncé feminism, to be specific. Her brand seems to revolve around empowering young women to express themselves sexually without shame, develop a work-life balance, and live independently. All of which are fairly accessible when you're Beyoncé, but not quite so easy as just another mortal.
Beyoncé can be as overtly sexual as she wants onstage–I don't care if she wants to twerk in a thong alongside her backup dancers or slide up and down a weirdly ergonomic sex bench. Whatever, it's her body and her choice. Hell, if I looked like Beyoncé I'd probably never wear pants either…but that's just the point. Most of us don't look like Beyoncé, and we don't all want to express our sexuality overtly. And when so many of her fans are young and looking for an empowering female role model, she should consider this truth.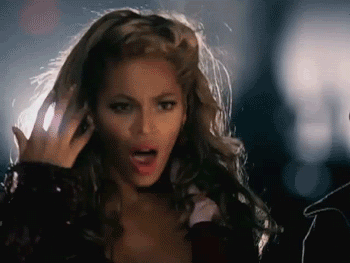 Look at the juxtaposition between Beyoncé's choreography and costumes and that of Les twins. All three of them are inhumanly good dancers, but the Les twins' choreography is much more sexually subtle. It was undeniably sexy when they flipped all around amidst blue-green smoke with their silk garments trailing. The way they move has a definite, understated sexiness. Meanwhile, Beyoncé is sliding up and down a pole pants-less and literally bearing her entire backside to the audience. What is this sharp contrast teaching young girls? To me, this performance is just another affirmation of the different ways men and women are supposed to show their sexuality. Women are supposed to disrobe and move their hips in circles, but men can be sexy in a subtle way. And again, looking like Beyoncé makes it a hell of a lot easier to express your sexuality by grinding up and down a pole. This is a confident and unabashed expression a lot of women will never be comfortable with for themselves. For the millions of young fans admiring her, are they realizing that there are other ways to express their sexuality? And that Beyoncé's appearance makes this expression not only easier personally but also societally?
She almost seems to acknowledge this inaccessibility in her song "***Flawless." Sure, everyone swoons over her inclusion of Chimamanda Ngozi Adichie's speech and the definition of feminism, but then she proceeds to sing a ridiculously self-glorifying song that excludes basically all other women. Yes, it's a song about how she overcame the standards society places on women to become incredibly successful, but it's done with an air of superiority and intangibility. Okay yeah she says, "we flawless, ladies tell 'em" and has the rousing feminist speech… but come on, one of the most prominent lines in the whole song is "bow down, bitches." Excuse me, but where's the solidarity? Shouldn't you be telling women that they too have the strength to be mega-successful rather than reminding them that they're just dreaming of having your life? Seems pretty individualistic to me.


And then hilariously, right after this so-called feminist anthem Jay-Z reappears and replaces the "bitches" and "hos" in his song with "ma." For the one song right after "***Flawless." And subsequently continues to demean women in his lyrics. It was like they realized the paradox they'd created with their music but felt the need to create a brief buffer zone. You didn't fool anyone, Mr. and Mrs. Carter. Especially when the part of Drunk in Love they encouraged the audience to join in on was "Eat the cake, Anna Mae." Of all the memorable, sexy lines in that song, why did they have to get the crowd pumped up to sing the lines that glorify domestic violence? Not cool.
After seeing Beyoncé live, I've realized that her image truly is not realistic nor is it practical, and she even admits it herself. Her expression of feminism is full of contradictions. Beyoncé is in a world of her own. Maybe she's trying to communicate this truth to us through her extravagant shows and larger than life image, and I think it's important to remember that she IS a public figure, a businesswomen selling her product. So, if you're ever watching Beyoncé and begin to ask yourself why you too can't drop it low in a golden leotard and five inch heels while hitting a high note, just step out of the Bey-Hive for a minute and remind yourself…
"This is not real life." (And like she's probably in the Illuminati, anyway, and who can compete with that?)