FuquaPride hosts and attends a variety of events every year with the purpose of building community, increasing the visibility and accomplishments of our LGBTQ+ students and alumni, and engaging with the greater Duke student body. Below you will find our main events of the year. 
For current students, join FuquaPride on FuquaConnect to stay up-to-date on all the latest events.
Every year, FuquaPride members march in the Annual Durham Pride Parade hand-in-hand with allies and the greater Duke University community to increase visibility and support the LGBTQ+ community.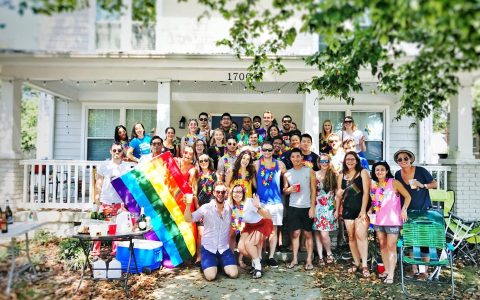 Reaching Out MBA Conference (ROMBA)
Each year, FuquaPride members attend the annual ROMBA and OWIB Conferences. FuquaPride – in conjunction with the Career Management Center and Fuqua professional clubs – helps prepare students for ROMBA individual mentorship, interview practice, and additional career preparation sessions.
Admissions Event: Pride Weekend
Fuqua Admissions and FuquaPride partner each year to host the annual Pride Weekend, providing prospective students an immersive three-day experience on Duke's campus. Gain insight into Fuqua's admissions process, meet fellow LGBTQ+ applicants, and learn more about Fuqua's commitment to inclusion. Reach out to Admissions and join us for the next Pride Weekend!
Spearheaded by our ally cabinet members, FuquaPride hosts an Annual Drag Show. The goal of the event is to raise awareness and increase visibility of the LGBTQ+ community at Fuqua. Last year FuquaPride sold more than 600 tickets.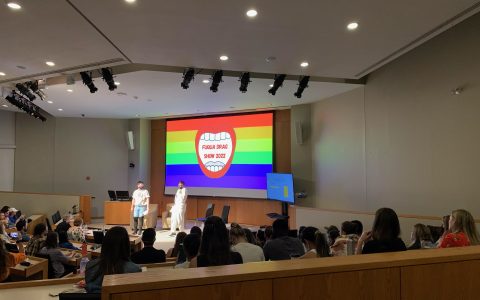 FuquaPride partners with other Duke schools to host a variety of social events all throughout the year. Examples of social events include the Annual Welcome BBQ, PridesGiving, Wine Nights, and mixers with Duke's Law and Medical School Pride groups.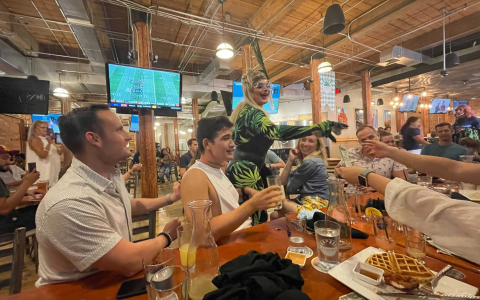 CONTACT OUR LEADERSHIP TO COLLABORATE WITH FUQUAPRIDE