Let's Build a Brighter Future
FuquaPride's mission is to increase visibility of LGBTQ+ students and professionals at Duke, foster an inclusive environment, and support the professional aspirations for all members and allies. Learn more about how we augment the internship and full-time recruiting process, enrich the social lives of our MBA candidates, and advocate for equality.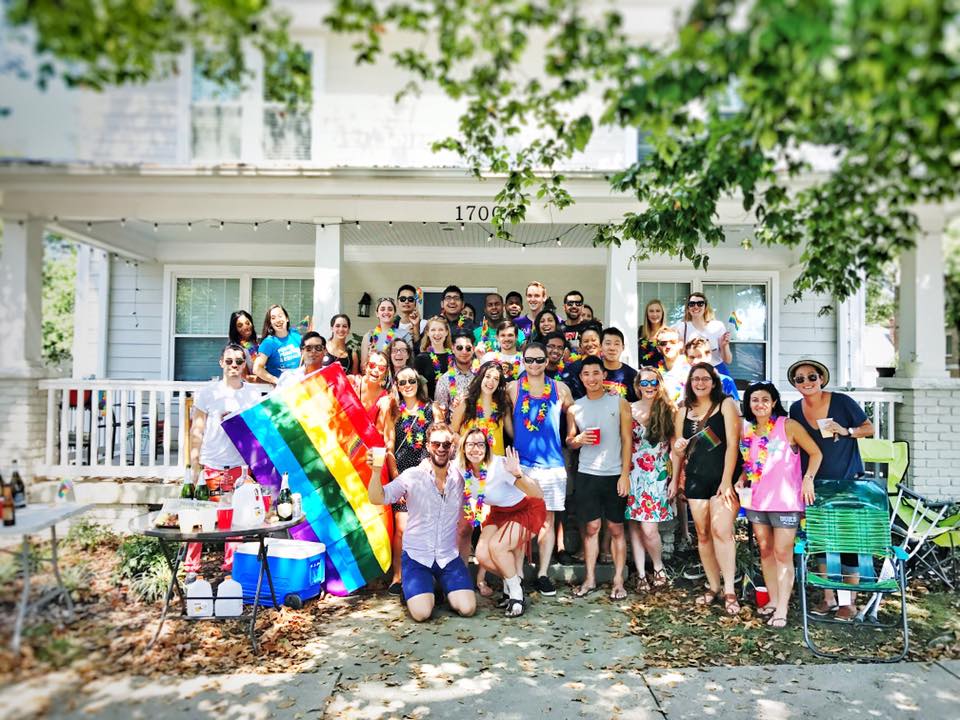 FuquaPride partners with the Career Management Center and Pride alumni to support internship and full-time recruiting.
With Cookouts, drag shows, alumni speakers and more, FuquaPride combines the best of social and professional events. 
Each year, FuquaPride participates in LGBTQ+ events hosted by fellow Duke University schools and the City of Durham.
Amount raised from Annual Fuqua Drag Show
FuquaPride Co-Founded by Laura Gadd (MBA '98)
Current Number of Pride Members & Allies
We'd love to connect with you