2022-2023 Student Representatives
---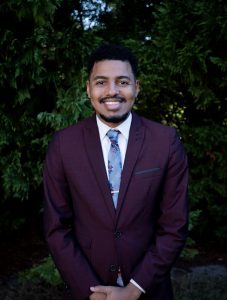 President
Antonio Butler, MPP 2023
antonio.butler@duke.edu
Antonio Butler was raised in Nashville, TN, and graduated from the University of Tennessee in 2018 with a degree in Supply Chain Management and minors in Marketing and Leadership Studies. Upon graduation, he interned on Capitol Hill as a legislative intern focused on researching how substantial investments in the K – 16 education system can lead to long-term economic growth. After his Capitol Hill internship ended, he transitioned to becoming a First Presbyterian Church of Orlando Fellow and working for the Elevation Scholars Program in Orlando, FL. At the Elevation Scholars Program, he delivered content to high school students dedicated to decreasing the information gap surrounding the college admissions process. While at Sanford, Antonio is interested in studying how systems can become more accessible and equitable to support people in reaching their full potential. In his spare time, Antonio is an avid reader and a Marvel superfan who enjoys writing poetry, making music, running, and spending time with friends and family.
---
Vice President
Jimmy Ragan, MPP 2024
jimmy.ragan@duke.edu
Jimmy (they/he) grew up in Allentown, PA, where they developed a passion for musical performance and an interest in public service. They earned a BA in Music and a teaching certificate from Dartmouth College in 2016 before teaching elementary school in Vermont and managing a youth development and college prep program in Colorado. Jimmy is passionate about solving societal problems involving equitable access to education opportunities and responsive and diverse measures of school performance and student proficiency. Outside of school, Jimmy enjoys singing, competing in Magic: The Gathering tournaments, playing basketball and going on weekend hikes.
Second-Year Representative
Denise Rebeil, MPP 2023
denisse.rebeil@duke.edu
Denise Rebeil (She/Her/Ella) graduated from the University of Arizona in 2015 with a Bachelor of Arts in Creative Writing and a minor in Education. She participated in student movements in Tucson, Arizona, to protest the racial profiling bill (SB1070) and the ban on Mexican AmerThroughouts (HB2281) in 2011. All through undergraduate school, she stayed involved in educational/Immigrant justice, and then after graduating, she became a college adviser at a high school via AmeriCorps' College Advising Corp. The high school she served in was primarily composed of first-generation low-income students. There, she worked to improve the college-going culture and made Higher Education more accessible to students. Aside from general post-high school support, she also focused on creating a better climate of support for undocumented students at the school. After serving students for two years, she entered the legal field as a children's program legal assistant at the Florence Immigrant and Refugee Rights Project. There she provided free legal services to asylum-seeking migrant children detained in detention.She has served migrant children for over three years and has been witness to the effects of family separations and the Remain in Mexico Protocol. These experiences led her toward a pathway in public policy. During Denise's free time, she likes to drink coffee, hike, read, and write short stories.
---
Second-Year Representative
Dani Sullivan, MPP 2023
dani.sullivan@duke.edu
Dani (they/them)grew up in Fort Worth, Texas, and most recently hails from Houston, Texas. Their interests include playing jazz music, bird watching, advocating for social justice, reading fiction novels, watching reality tv, and cuddling with their dog. As Second Year Rep, Dani aims to increase access and transparency to StuCo so that all students can have a say in the focus and mission of the council as well as play a role in deciding what actions should be taken to address student needs.  
---
First-Year Representative
Abu Ishti, MPP 2024
abu.ishti@duke.edu
Ishti was born and raised in Dhaka, Bangladesh, and attended the University of Dhaka, where he earned his Bachelor of Business Administration degree in 2019, majoring in Finance. Upon graduation, Ishti interned at a Netherlands-based impact investment firm, analyzing financial data of small agri-businesses to determine how they are positioned to deliver for fund investors. He then joined one of the largest Small & Medium Enterprises (SME) financing private commercial banks in Bangladesh, where he worked on digital loan products and retail credit-scoring models for two years. Most recently, Ishti worked as a consultant in Youth Policy Forum Bangladesh (a research and advocacy organization), where he and his team sought to identify gaps and opportunities in institutional service delivery in marginalized rural communities and develop evidence-based intervention plans. Ishti wants to pursue an MPP degree to equip himself with the knowledge and skills required to have a more impactful career in the field of policymaking. During his time at Sanford, Ishti intends to explore the intersections of business and policy making. In the long run, he plans to return to Bangladesh to start a social venture to support SME entrepreneurs with the resources needed to advance their business ideas and skills more expeditiously and help them reach their potential. In his free time, Ishti enjoys spending time with his family and friends.
---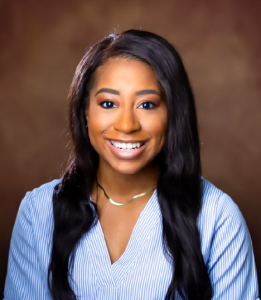 First-Year Representative
Brittany Gabriel, MPP 2024
brittany.gabriel@duke.edu
Brittany Gabriel was born and raised in Pfafftown, North Carolina. She attended the University of North Carolina at Charlotte, where she majored in Health Communication and minored in Women and Gender Studies. At UNCC, Brittany became interested in policy making and implementation as she served as Chief Attorney General on the judicial branch of student government. After graduation, Brittany spent over 12 years working in the medical and dental fields, respectively, as she is currently a registered dental hygienist at a private family practice in Winston-Salem. Brittany has spent time abroad in Togo, West Africa, on a dental mission trip to help provide safe and equitable dental care to the people of Vogan. She has helped plan and coordinate dental clinics around the triad area for veterans and their family members through a nonprofit organization called Footbridge. Brittany currently serves as a board member at her local YMCA on the board development committee, helping to increase growth and diversity across all demographics. She has also participated in and helped coordinate a racial reconciliation cohort at her local church, where she also served as the Children's Ministry Director for the last 3 years. Brittany is excited to begin her journey in the MPP program and to explore her new hometown of Durham. Brittany's interests include health and social policy, access to resources and education, and closing the disparity gap between equitable health care and underserved minority populations. In Brittany's free time, she enjoys photography, reading, hiking, hanging out with friends and family, and spending time with her dog, Benji!
---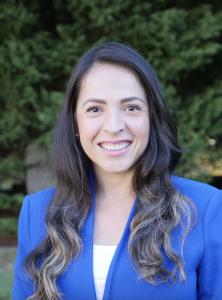 Dual-Degree Representative
Camila Herrera , MPP/JD 2024
maria.herrera@duke.edu
Camila was born and raised in Bogota, Colombia. She and her family immigrated to North Carolina at the age of 17. She earned a Bachelor's degree in Psychology from the University of North Carolina – Charlotte. Camila worked in various nonprofit roles and found her passion in helping immigrant and refugee families to navigate the immigration system and advocate for their rights. Camila has played a role n developing the services team by bridging the gap to access legal through legal clinics in collaboration with the private bar and community-based organizations across the state. She has also been part of developing a model for a robust, coordinated response to defend workers and create resources and tools with other organizations that may respond to worksite raids in their states. She is accredited by the Department of Justice to represent Individuals in immigration-related matters. She is an alumnus of Leadership Franklin Class of 2016 and has served on the board of Better Options TN and Nashville's Mayor's New Americans Advisory Council (MNAAC). She is currently a Social Justice and Racial Equality Initiative member at North Carolina Central University School of Law.
International Student Representative
Juan Merlo Romero, MPP 2024
juan.merlo@duke.edu
Juan is a Fulbright Scholar from Bogota, Colombia, who graduated from Universidad de los Andes in 2019, majoring in Environmental Engineering. After college, Juan was the Adviser and Private Secretary for Bogota's Secretary of the Environment, influencing the environmental, urban, and public policymaking in a Latin American city of 8 million inhabitants. He also worked on creating a green tax reform bill with the Colombian Ministry of Finance, designing fiscal policies to raise more than 1.7 billion USD in green taxes and instruments. After those experiences, Juan joined the National Department of Statistics to build the economic indicators for bioeconomy and circular economy in Colombia. He was also a consultant at the University of California Berkeley Labor Center, developing an economic transition plan for the Bay Area's oil refinery region. Outside the workplace or classroom, he loves dancing and is the director of the Latin Dance Academy "Proyección Latina."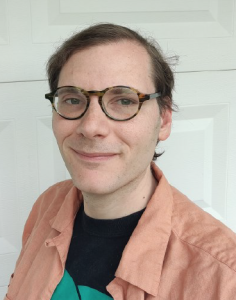 GPSG President
Chris Miraglia, MPP 2023
christopher.miraglia@duke.edu
Chris attended and graduated from the University of Florida in 2011 with a master's degree in Entrepreneurship. He's worked through college and after as a claims adjuster, running a small company and working with FEMA to assist disaster victims. During this time, he has managed multiple employees as well as performed numerous efficiency tasks for large insurance carriers. Chris wants to use his degree from Sanford to help refine government efficiency, as well as to inform policies for political campaigns. In his free time, tabletop RPGs and tabletop RPGs, as well as spending time with his dogs.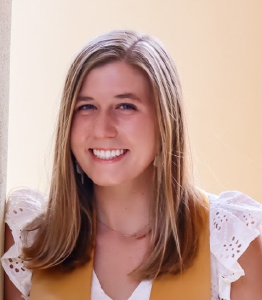 Jourdan Folger, MPP 2024
jourdan.folger@duke.edu
Jourdan was born and raised in the small town of Oxford, North Carolina.  She graduated from Wake Forest University in May 2022 with a B.A. in Politics and International Affairs and minors in Spanish and Environmental Studies. During her time in undergrad, she was involved in several student organizations, including the United Nations Foundation's Girl Up, and was an undergraduate campaign intern for the re-election campaign of NC Attorney General Josh Stein.    She became enthralled with public policy — especially environmental policy– after taking a course on food policy and wrote her senior thesis on the impacts of industrial farming on marginalized communities in Eastern North Carolina. In her free time, Jourdan loves working with kids, listening to podcasts, watching shows about historical mysteries, and visiting cafes and museums.
Omolayo Ojurongbe, MPP 2024
omolayo.ojurongbe@duke.edu
Omolayo Ojurongbe is a Prince George's County, MD native. She graduated from Boston College (BC) in 2019 with a degree in International Studies. After experiencing hardships due to her parents' undocumented status, Omolayo seeks to establish an inclusive curriculum that highlights the realities of the United States immigration system and debunks xenophobic sentiments. She believes education reform can foster empathy for immigrants and develop community building within our society. Omolayo spent a semester abroad in Cape Town, South Africa and researched the "Fees Must Fall" social movement and decolonized education with the assistance of two BC grants. Her commitment to creating a diverse and inclusive space for students of color earned her BC's prestigious Dr. Donald Brown award and Alfred Feliciano and Valerie Lewis award. After Sanford, she hopes to create policies that promote equity, foster inclusivity, and support diverse and historically excluded groups. In her free time, Omolayo enjoys traveling, cooking, going out to brunch, watching reality tv, and spending time with family and friends.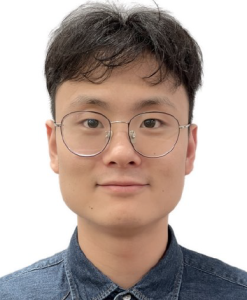 Tony Jiang, MPP 2023
liwei.jiang@duke.edu
Having grown up in northern China, Liwei graduated from the Southern University of Science and Technology with a BS in Chemistry in 2018. After working in different industries for three years, Liwei realized that he wanted to do a job that could help the lives of others. So he decided to pursue an MPP degree. He wants to use his chemical knowledge and the knowledge he'll gain from an MPP to solve the environmental and poverty issues in northern China. Liwei plans to work for an NGO, IGO, or NPO after graduation. Then he plans to go back to China with the intent of founding an NGO or joining the government to solve the problems he mentions above.  Outside of school, Liwei loves to play soccer. His favorite soccer team is AC Milan. Also, he is a huge fan of cooking. 
---
Honor Board Representative
Jahdziah St. Julien, MPP 2023
jahdziah.st.julien@duke.edu
Jahdziah St. Julien hails from the Sunshine State and is proud to call South Florida home. She attended Princeton University, majoring in History and nurturing interests in Public Policy, African-American Studies, and French. After college, Jahdziah worked at New America with the Better Life Lab program. At the Lab, Jahdziah's research, writing, and storytelling focused on family and worker-supportive policy issues: universal paid family and medical leave paid sick leave, and caregiving (both paid and unpaid).  At Duke, Jahdziah is focusing on criminal justice policy and reform. She is also interested in exploring pathways to economic security and intergenerational social and economic mobility. In her free time, Jahdziah loves to share quality time with her friends, curl up with a good book, and have fun outdoors. 
---
Council Liaison 
Lillian Thomas, MPP 2023
lillian.thomas@duke.edu
Lillian hails from Mobile, Al. She is a 2019 graduate of Spelman College, where she received her bachelor's degree in Political Science. While at Spelman, she was awarded National Action Networks Youth Leader of the Year, recognized by #RealCollege for her activism around student hunger, and was a Forbes 30 under 30 Fellow. She also spent two summers studying abroad in both Japan and China. The summer before her senior year, Lillian interned for Senator Doug Jones. After graduating from Spelman, Lillian joined Senator Doug Jones's reelection campaign as the Regional Director for the Southern District of Alabama. Once completing her work on the campaign trail, Lillian began working at the Mobile Area Education Foundation as the Community Outreacrector. She is thrilled to be in Durham to start her Master of Public Policy. 
---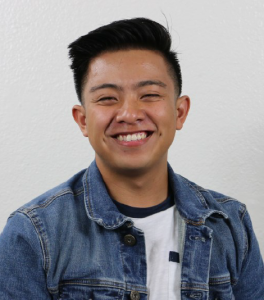 Secretary
Keanu Valibia, MPP/MEM 2025
keanu.valibia@duke.edu
Keanu Valibia is an MPP/MEM dual Master's student, pursuing an emphasis in Energy & Environment. After receiving his Bachelor's degree in Business Information Systems from University of California, Riverside in 2017, Keanu worked across a span of roles in technology, media, and nonprofits. His most recent work was with the International Organization for Migration and the National Federation of Filipino American Associations, where he provided program consulting services to create and implement an international disaster relief coordination program for the Philippines. Outside of work and school, Keanu is a huge film buff and is constantly looking for new hobbies and crafts to learn about (his current obsessions are writing, Formula One racing, and 3D modeling).