2023-2024 Student Representatives
---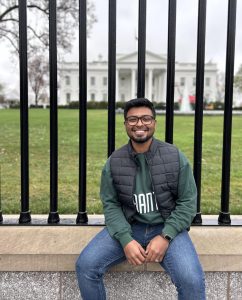 President
Abu Ishti, MPP 2024
abu.ishti@duke.edu
Born and raised in Dhaka, Bangladesh, Ishti is a second-year MPP candidate at Duke Sanford. Before Sanford, he spent over three years working in the finance and nonprofit sectors, empowering people and businesses by streamlining finance to economically disadvantaged communities and advocating for the civic necessities of grassroots citizens.   
Ishti is passionate about using data-driven research and the power of storytelling to bring positive change to society. Driven by his passion for pursuing finance justice, he spent the summer working with the Research team at Opportunity Finance Network, a non-profit organization based in Washington, DC., and supported their fight to improve access to capital and technical assistance in underserved communities.
Throughout his first year in the MPP program, Ishti found an incredible support system within the Duke community. He was inspired by the diverse experiences and achievements of his peers, constantly learning new things and honing skills that empowered him both personally and professionally. During his free time, he cherishes moments spent with loved ones, and he also uses his Instagram page, @tales.of.trade.by.ishti, to share inspiring stories of small businesses, promoting their growth and resilience.
---
Vice President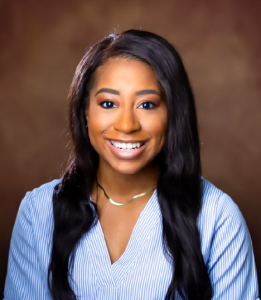 Second-Year Representative
Brittany Gabriel, MPP 2024
brittany.gabriel@duke.edu
Brittany Gabriel is a Duke Sanford School of Public Policy graduate student pursuing a Master's in Public Policy. She focuses on black maternal health and reproductive rights, emphasizing equity, access, and education. Her research interests include improving health outcomes for black women and all women of color, securing body autonomy policies and legislation, and reproductive justice at the state and federal levels. Brittany graduated from the University of North Carolina at Charlotte with a degree in Health Communication and a minor in Women and Gender Studies. After graduation, Brittany spent over twelve years working in the medical and dental fields, respectively, and she is currently a registered dental hygienist in North Carolina.
Brittany has spent time abroad in Togo, West Africa, on mission to help provide safe and equitable dental care to the people of Vogan. Brittany serves as a board member at her local YMCA on the board development committee, helping to increase growth and diversity across all demographics. After graduation, Brittany hopes to secure a position that allows her to utilize her skills in impactful and insightful ways that help to move the needle forward toward progressive policy implementation, inclusiveness, and equity surrounding reproductive health and justice for communities of color. In Brittany's free time, she enjoys photography, reading, hiking, baking, hanging out with friends and family, and spending time with her dog, Benji!
---
Second-Year Representative
Crystal Card, MPP 2024
crytal.card@duke.edu
Crystal Card (she/her) is from southern New Hampshire and received her bachelor's degree from Smith College in 2016. While at Smith, Crystal studied English with a focus in Postcolonial Literature and History. As a Fulbright Scholar, Crystal taught conversational English in West Bengal, India. Crystal is passionate about wealth inequality, specifically issues impacting those in rural poverty, and was chosen as a 2019 TEDx Speaker on this topic. Crystal is currently serving as a 2022 Charles B. Rangel Fellow and has interned at the U.S. House of Representatives and the U.S. Mission to the European Union, in Brussels. After completing her MPP at the Sanford School, Crystal will begin a career as a Foreign Service Officer at the U.S. Department of State. In addition to serving as a second-year representative, Crystal is the president of PridePol, Sanford's LGBTQIA+ organization. During her free time, Crystal loves trying out new taco spots, crafting, and exploring North Carolina with her fiancée.
---
First-Year Representative
Lola James, MPP/MBA 2026
lola.james@duke.edu

Lola James, born and raised in Lagos Nigeria, is in the first year of her dual-degree Master of Public Policy and Business Administration (MPP/MBA) at Duke University. She previously received an MSc in Public Health from the University of Lagos, Nigeria, where she graduated in the top 1% of her class. Lola is also a past recipient of the Mandela Washington Fellowship, a program funded by the United States Government, and the Carrington Youth Fellowship, a program funded by the United States Consulate in Lagos, Nigeria.
Upon graduating from the University of Lagos, she worked as the National Programs Manager for a cancer prevention nonprofit in Nigeria for six years. In this role, she managed an annual World Cancer Day Youth Jamboree, an event attended by over 3,000 youths in Lagos, and was invited by the Lagos State House of Assembly as the youngest contributor to the Lagos State Cancer Research Centre Bill. Lola was also one of four American Cancer Society (ACS) Global Scholars who volunteered with ACS in 2015, to advocate for a bill to ban indoor tanning for minors in Massachusetts due to its link with skin cancer. The bill received 148 to 7 votes in the House and remains a law in Massachusetts to date.
After noticing that most late-stage cancers she saw on her job were rooted in unequal access to social determinants of health such as education, Lola transitioned into the education sector. There, she spent the last six years working as the program manager of The Young African Bookworms. In the role, she designed and led three sustainable programs that increased access to education, computer literacy and social-emotional learning among 1,340 underserved children in western and northern Nigeria. She resigned from this role in August 2023 to start her program at Duke University.
After graduation, Lola plans to transition into sustainability consulting, where she will work as a tri-sector leader in the intersection of government, business, and nonprofit to help decision-makers choose how to efficiently allocate scarce resources in ways that maximize social impact and achieve the greatest good for the most people.
When she is not reading another self-help book or mentoring intentional young people, Lola is watching a romantic comedy or documentary, hosting friends to home-cooked meals, having brain-stimulating conversations, and playing board games.
---
First-Year Representative
Dual-Degree Representative
Chibuzor Biosah, MPP/MBA 2025
uzo.biosah@duke.edu
Chibuzor–Uzo for short–was born and raised in sunny Los Angeles, California. She graduated from Yale College in 2020 with a degree in Ethics, Politics, and Economics (EP&E), and her academic and professional passions lie at the nexus of urban policy, environmental stewardship, social equity, and technology. She has spent the last few years resolving YouTube advertiser concerns and queries at Google. Her pastimes include cooking, surfing, thrift shopping, and playing her electric guitar. You will likely find Uzo attempting slides at the skatepark, studying at the library, or daydreaming about catching a wave in OBX.
International Student Representative


---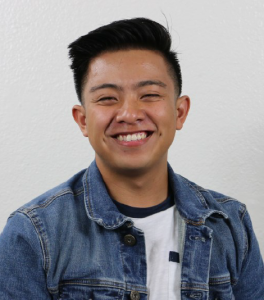 GPSG President
Keanu Valibia, MPP/MEM 2025
keanu.valibia@duke.edu
Keanu Valibia is an MPP/MEM dual Master's student, pursuing an emphasis in Energy & Environment. After receiving his Bachelor's degree in Business Information Systems from the University of California, Riverside in 2017, Keanu worked across a span of roles in technology, media, and nonprofits. His most recent work was with the International Organization for Migration and the National Federation of Filipino American Associations, where he provided program consulting services to create and implement an international disaster relief coordination program for the Philippines. Outside of work and school, Keanu is a huge film buff and is constantly looking for new hobbies and crafts to learn about (his current obsessions are writing, Formula One racing, and 3D modeling).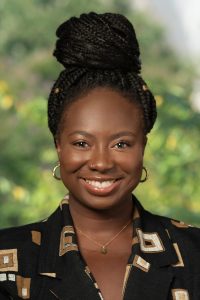 Omolayo Ojurongbe, MPP 2024
omolayo.ojurongbe@duke.edu
Omolayo Ojurongbe is a native of Prince George's County, MD, and is currently pursuing a Master of Public Policy at the Sanford School of Public Policy. Prior to joining Sanford, Omolayo obtained her BA in International Studies from Boston College. She is deeply passionate about social policy, with a specific focus on promoting education, racial, and economic equity.
Having personally experienced financial hardships, Omolayo is driven to create a more inclusive education system that acknowledges the realities and celebrates underrepresented identities. She firmly believes that through educational reform, empathy and understanding can be fostered among individuals, particularly those from marginalized communities.
Jeanine Liu, MPP 2024
Jeanine.Liu@duke.edu
Jeanine grew up in Maryland and received her bachelor's degree in Economics from the University of California, Berkeley in 2018. Since graduating, Jeanine has worked as an economic consultant at Analysis Group, where she conducted data analysis for litigation, focusing on antitrust, competition, and ERISA lawsuits. Jeanine's experience in cases involving technology disruption, consumer protection, and data privacy cultivated her interest in pursuing a Master of Public Policy at Sanford, where she hopes to hone her knowledge in today's key technology policy issues. In her free time, Jeanine enjoys practicing yoga, trying new coffee shops, and exploring Durham's green spaces.
---
Honor Board Representative
Victor Nieto, MPP 2024
victor.nieto@duke.edu
Victor Nieto is in his second year as a candidate for the Master's in Public Policy at the Duke Sanford School of Public Policy. He is also co-president of the Sanford Latin American and Caribbean (SLAC) student group and the Honor Board representative for the Sanford MPP Student Council.
After several years of working in non-profit development – and a short detour in fashion retail – Victor is transitioning to a career in public service. He plans to work in international development, with a particular focus on corruption, migration, and the effects of climate change in Latin America and the Caribbean. When not studying, Victor enjoys spending time with his wife and 1-year old daughter, playing chess, and hiking.
---
Council Liaison 
Jordan Wilson, MPP 2024
jordan.wilson@duke.edu
Jordan is a fifth-generation San Franciscan and received his B.A. in Public Policy from the University of Redlands in 2018. Prior to his time at the Sanford School, Jordan worked on various citywide initiatives as a Communications Aide for San Francisco Mayor London N. Breed, including the response to the COVID-19 pandemic, San Francisco's 2021 Climate Action Plan, and the Dream Keeper Initiative, a comprehensive plan to reinvest $60 million annually into San Francisco's diverse Black communities. Before joining Mayor Breed's team, Jordan worked as a Project Manager for Lighthouse Public Affairs, a public affairs consulting firm in San Francisco. Jordan is a fellow scholar and current member of the Board of Directors for San Francisco Achievers, an organization that supports young Black men in the San Francisco Unified School District. In addition to serving in Student Council, Jordan is the President of Sanford's Policy in Living Color organization. Jordan will very willingly and happily tell you about all things related to San Francisco sports, politics, music, and where to grab the best burrito when in town.
---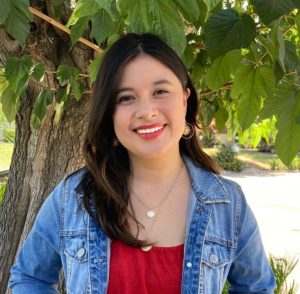 Secretary
Karla Gutierrez Alfaro, MPP 2024
karla.gutierrez-alfaro@duke.edu
Karla Gutierrez-Alfaro (She/Her/Hers) was born and raised in San Bernardino, California. She completed her undergraduate studies at the University of California, Berkeley, in 2018, earning a bachelor's degree in Social Welfare. Following her graduation, Karla began her career at the Service Employees International Union (SEIU), where she was involved in labor organizing efforts, particularly focusing on early childhood educators.  After SEIU, Karla transitioned into a role at the UC Berkeley Labor Center, where she served as a program coordinator. During her time there, her passion for labor policy was solidified. She is excited about her role as Secretary of the Student Council, where she looks forward to collaborating with her fellow students to enhance the Sanford student experience and foster positive changes within the community.