DEVELOP CREATIVE SOLUTIONS
PUBLIC POLICY 301:
POLITICAL ANALYSIS OF PUBLIC POLICY
Policy Lab is an exciting new feature of some of Sanford's PubPol 301 courses. PubPol 301 is one of five required courses for undergraduates pursuing a major in Public Policy at Duke University's Sanford School of Public Policy. This course has been a part of the curriculum at Sanford for over 40 years and aims to provide you with knowledge and skills necessary to engage in powerful policy analysis that takes politics seriously. A major part of the curriculum is learning to write policy memos. During Policy Lab, students write memos for actual North Carolina municipal and state policymakers who are looking for answers to real-world, policy-related issues. In this way, students get the opportunity to serve their community through their research for policymakers.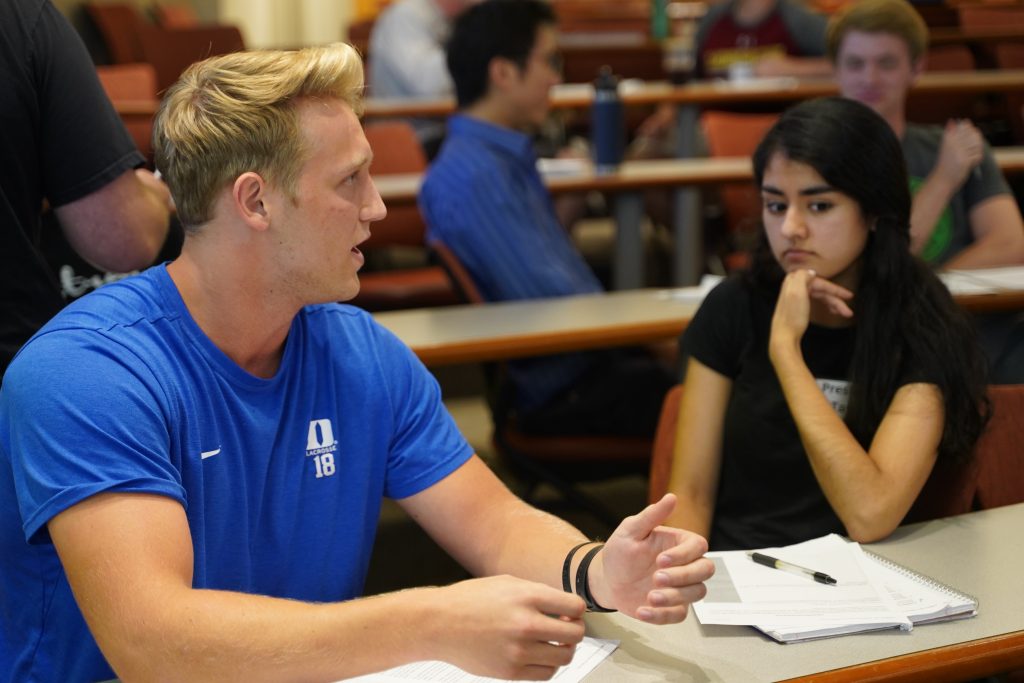 "I feel so much more equipped to take on the tasks that I know I will be asked to complete in a policy-related career."
"My experience in this class was so rewarding because the assignments were very well-linked to real world situations and stakeholders."