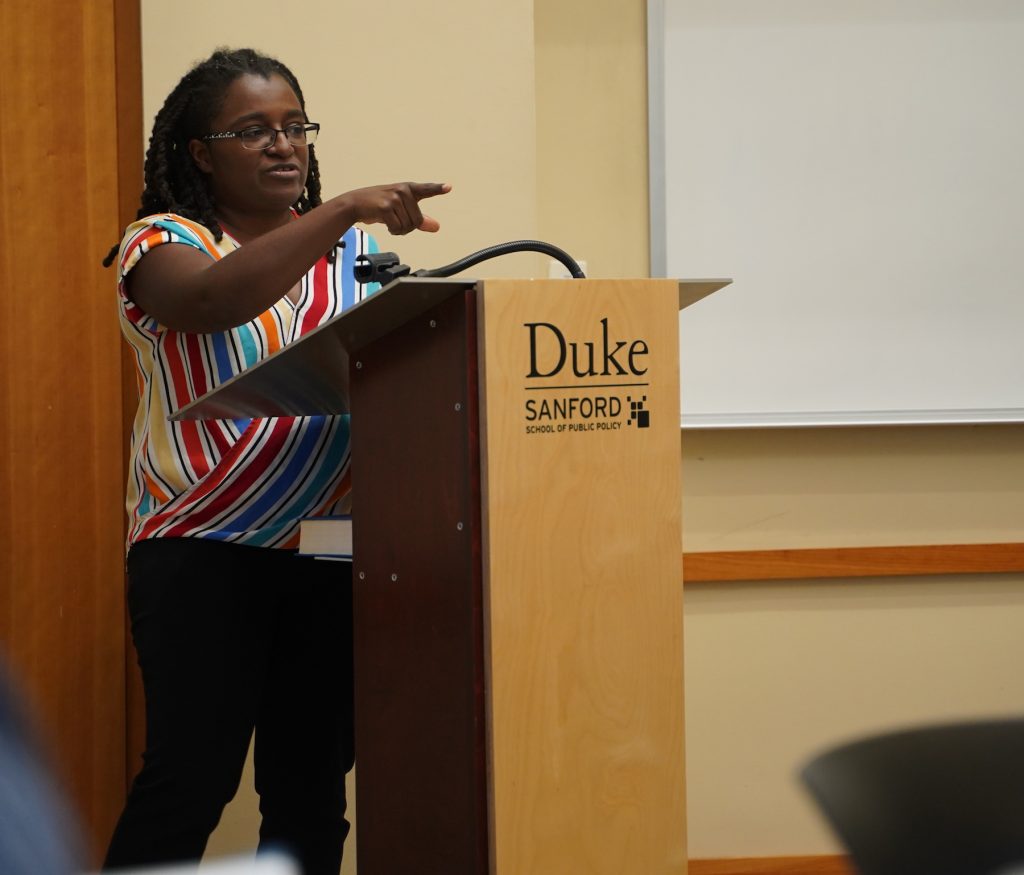 PolicyLab is a nonpartisan, service-learning initiative that gives undergraduate and graduate students the opportunity to research real-world policy questions and to draft useful research for policymakers, issue advocates, and other change agents. Policymakers submit a question for a group of 3-4 students to research. The students conduct hours of in-depth research and then craft a policy memo that typically includes background information; insights from the scholarly literature; a sense of what other cities, states, or countries have done; and suggestions for how the policymaker might proceed.
PolicyLab gives students an opportunity to serve their community through research and commitment to answering policymakers' questions.  Using Duke University's many research resources, students produce research that could help change the conversation and policies in a range of areas. 
Including state and local lawmakers, mayors, congressional legislative assistants, and nonprofits
"I am very appreciative of this collaboration"
"I will use this information as a starting point to pull together stakeholders for discussion and as the basis for draft legislation I hope to introduce in the 2021 long season."