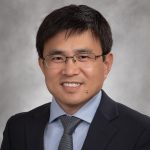 Ming Chen, Ph.D.
Associate Professor in Pathology
Principle Investigator
ming.chen318@duke.edu
Dr. Ming Chen received his undergraduate training at the East China Normal University, where he also completed a Master's degree in Biology. He then obtained his PhD in Pathology at the University of Rochester, where he conducted his graduate work in the laboratory of Shuyuan Yeh on the role of estrogens and estrogen receptors in normal and neoplastic prostate development. Ming then joined the laboratory of Pier Paolo Pandolfi at Beth Israel Deaconess Medical Center and Harvard Medical School as a research fellow, where he mainly focused on the use of mouse models to study the molecular and genetic events that cooperate with PTEN loss in driving metastatic disease. Ming joined the faculty of Duke Department of Pathology as an Assistant Professor in 2018 and was promoted to the rank of Associate Professor in 2022, with a continued interest in mechanisms of metastasis and translating new insights into therapies to combat human cancer.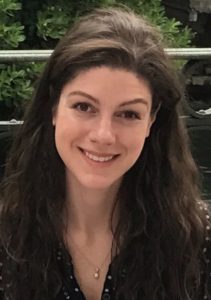 Meredith Davis, Ph.D.
Postdoctoral Fellow
meredith.davis685@duke.edu
Meredith received her BSc in Clinical Research and Biology from the University of North Carolina – Wilmington. She then moved to the UK for a MSc program in Clinical Pharmacology at the University of Glasgow. Meredith completed her PhD in the lab of Dr. David Llobet-Navàs, at the University of Newcastle (UK). Her PhD work focused on identifying novel targets and regulatory pathways of a breast tumor suppressor microRNA cluster. In the Chen lab, Meredith is using in vitro and in vivo models to study metabolic vulnerabilities that can be exploited in the treatment of triple-negative breast cancer.
Eden Mariam Jacob, Ph.D.
Postdoctoral Fellow
eden.jacob@duke.edu
Eden received her BSc. in Nutrition & Dietetics, Chemistry and Zoology (triple major) from Mount Carmel College (Autonomous), Bangalore University, where she also obtained her MSc. in Food science and Nutrition. She received the prestigious Ministry of Education, Culture, Sports, Science and Technology (MEXT) fellowship from the Japanese government to pursue her doctoral degree.  She graduated with her doctoral degree in the field of Bio Nano Science Fusion under the guidance of Prof. D. Sakthi Kumar from Toyo University, Japan. Her Ph.D. research focused on the development of pH sensitive and biodegradable nanoparticles loaded with Garcinol for the treatment of inflammatory bowel disease and colon cancer. In the Chen lab, Eden will apply nanomedicine-based knowledge to develop innovative cancer therapeutics with a goal of improving treatment efficacy and/or early diagnosis capabilities.
Mu-En Wang, Ph.D.
Postdoctoral Fellow
muen.wang@duke.edu
Mu-En received a BSc from the Department of Animal Science and Technology, National Taiwan University, Taipei, Taiwan. After that, he earned his PhD degree under the supervision of Dr. Chih-Hsien Chiu, for his study on the role of dietary medium-chain fatty acids in hepatic autophagy regulations and Non-Alcoholic Steatohepatitis progression. During his graduate study, Mu-En also completed his visiting research in Dr. Paul Yen's Lab in Duke-NUS Medical School, Singapore, to investigate the effects of protein acetylation and hepatic autophagy regulations. In the Chen lab, Mu-En is studying the mechanisms of ferroptosis and its therapeutic potential in the treatment of aggressive prostate cancer.
Zoe Loh
Graduate Student
zoe.loh@duke.edu
Zoe graduated from the University of Notre Dame with a BSc in Chemistry and as a member of the back-to-back national championship Division 1 fencing team. She is originally from Toronto, Canada. Zoe worked in the Fraser Lab where she spearheaded the SOFA-HDV ribozyme project, which proposes to prevent virus replication in vivo. She also worked in the McDowell Lab where she looked to develop an insecticide to combat the vector mosquito, Aedes aegypti. In the Chen Lab, Zoe is studying the metabolic regulation by PTEN in different cellular compartments.
Jinjin Wu
Graduate Student
jinjin.wu@duke.edu
Jinjin received her BSc degree in environmental sciences at the Peking University, China. She then completed her MSc in public health at the Columbia University. She worked as a research assistant in Yiping Li's lab at the University of Alabama at Birmingham, where she focused on the molecular mechanisms underlying osteoarthritis and rheumatoid arthritis. Her current research interest in the Chen Lab is to investigate the role of large chromosomal deletions in prostate tumorigenesis.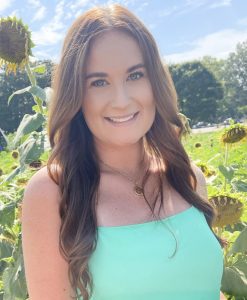 Alyssa Bawcom
Research Technician
alyssa.bawcom@duke.edu
Alyssa received her BSc in Psychology and minor in Forensic Studies from the University of West Florida. In addition to assisting with the research in the Chen Lab, she is currently a graduate student working towards her MSc in Psychology with Arizona State University.
Yi Lu
Research Associate/Lab Manager
lu.yi@duke.edu
Yi received her undergraduate degree in Biology from the East China Normal University. She had then been a faculty member teaching Science and Math at Shanghai Changzheng Secondary School for three years before she earned her Master's degree in applied statistics from the Rochester Institute of Technology.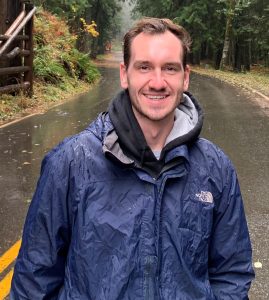 Spencer Lamb
Grants and Contracts Manager
spencer.lamb@duke.edu
Spencer graduated from Appalachian State University in May of 2018 and started as a Fellow in the Duke Office of Research Administration the following July. After completing his fellowship, Spencer joined the Research Administration Support Resource office at Duke in April of 2019 where he supported the Department of Pathology as a Grants and Contracts Administrator. Spencer became a Grants and Contracts Manager in February of 2022. In this role, he supports the Departments of Pathology and Dermatology, as well as the Marcus Center for Cellular Cures. In his free time, Spencer has travelled to 11 countries (and counting), he enjoys going on hikes with his dog, Boone, and he is an avid jigsaw puzzler.
Lab Alumni
Jiaqi Chen, M.D.
Former visiting scholar. Jiaqi is currently a Physician at The First Affiliated Hospital of Xi'an Jiaotong University, Xi'an, China.
Blake Zhang, Ph.D.
Former postdoctoral fellow. Blake is currently working at UniQure  U.S.A. in Lexington MA.
Yubin Wang, M.D., Ph.D.
Former visiting scholar. Yubin is currently an Associate Chief Physician in the Dept. of Urology at Shanxi Provincial People's Hospital, The Affiliated People's Hospital of Shanxi Medical University, Shanxi, China.
Fengqi Yan, Ph.D. Candidate
Former visiting scholar. Fengqi is currently a graduate student at the Fourth Military Medical University in Xi'an, China.