Summer 2020 Research Projects
Student: Angela Chung
Angela explores the events of the Los Angeles "Riots" of 1992 through the lens of photographic coverage in newspapers at the time. Rather than focusing on attempting to retell the story, her research focuses on identifying the common narrative and how it was shaped largely by media at the time. Because images play such a large role in solidifying imagery of events as factual occurrences, it is worth discussing how biases have influenced the production of such images, and how images in turn perpetuate certain ideologies.  Framed within the context of the current surges in the Black Lives Matter movement, this project suggests re-evaluating this common public narrative history, not just about the 1992 riots but protests and disturbances for racial justice in general.  What sort of myths did photojournalism solidify? Is it possible for there to be a singular, objective telling of the events as photojournalism has tried to do?
Student: Tessa Delgo
What does it mean to be a mestiza? For modern Filipina/os, the literal definition refers to someone of mixed heritage, and the universal cultural understanding is that it refers to any Filipina/o with light skin. In many cultures (including that of Filipina/os) the mestiza is intrinsically tied to a history of colonialism and subsequent racial hierarchy, a kind of artifact of imposition and inequity. On the other hand, Mexican-American scholar Gloria Anzaldúa argues that the mestiza is transcendent, uniquely positioned to champion a kind of consciousness that straddles borders and imagines a new world.  As a mestiza Filipina-American, I'm still trying to figure out what it means, and who to look to in order to create that definition. Through analyzing the autobiography of Colonel Yay Panlilio, a Filipina-American guerrilla warrior, my project questions how we define mestizas, how we define heroes, and why these definitions matter at a personal level.
Student: Lindsay Dial
Lindsay's research has focused on midwifery in early modern Europe and writing a paper to fill gaps in the existing study of the topic. Her project examines attitudes towards midwives present in early modern Europe through a study of prevalent rhetoric about their competence in the medical literature. Scholarship on early modern midwifery has largely left the topic of negative stereotyping in medical writings unaddressed. However, it is an important aspect of the relationship between midwives and the medical establishment and thus a significant component of midwives' broader social and professional roles. Further, medical rhetoric about midwives helps to contextualize larger contemporary trends in misogyny. I have found that midwives were substantially more competent than common depictions in contemporary medical writings imply, and that critiques of midwifery by male physicians and surgeons reflect a comprehensive effort to exclude women from medicine and sustain male power over women in all areas of society. The criticisms of male medical professionals targeted the personal integrity of midwives as well as their alleged lack of skill. Scrutiny of their proficiency tends to be vague, and often comes from men who had far less practical obstetrical experience than midwives, sometimes having only theoretical training. Lindsay presents an overview of these findings and discusses the purpose, content, and methods used in my paper.
"The Rural Electrification Administration"
Student: Maddie Fowler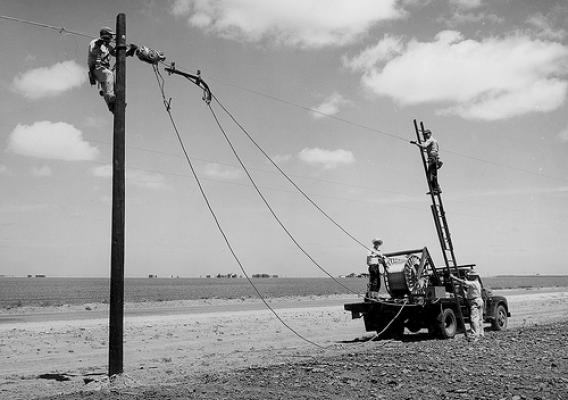 Maddie examines the role of women in the electrification of the rural United States. She uses papers of Louisan Mamer, a home economist hired by the Rural Electrification Administration to encourage home electric appliance use by farmers' wives, preserved by the National Museum of American History. Through the story of Louisan Mamer, Maddie explores how women's roles expanded and changed during the rural electrification period.
Student: Kelis Johnson
Black Women have played a large and dynamic role in the success of America's movements for social justice. Kelis profiles six different activists to examine how their experiences and influences shaped their approach to social change. They also illuminate areas of dissent from the main trends of the movement. This research spans the 1960s to the present, hoping to capture the intricacies of social movements and the continuity and change over time in both attitudes and actions. Her project provides greater context on various objectives of civil rights movements and reveals the consistency of social movements and the consistency of black women within those movements. Finally, the project provides context for understanding today's movements for social justice and how they have been inspired by different movements of the past.
Student: Catherine Martinez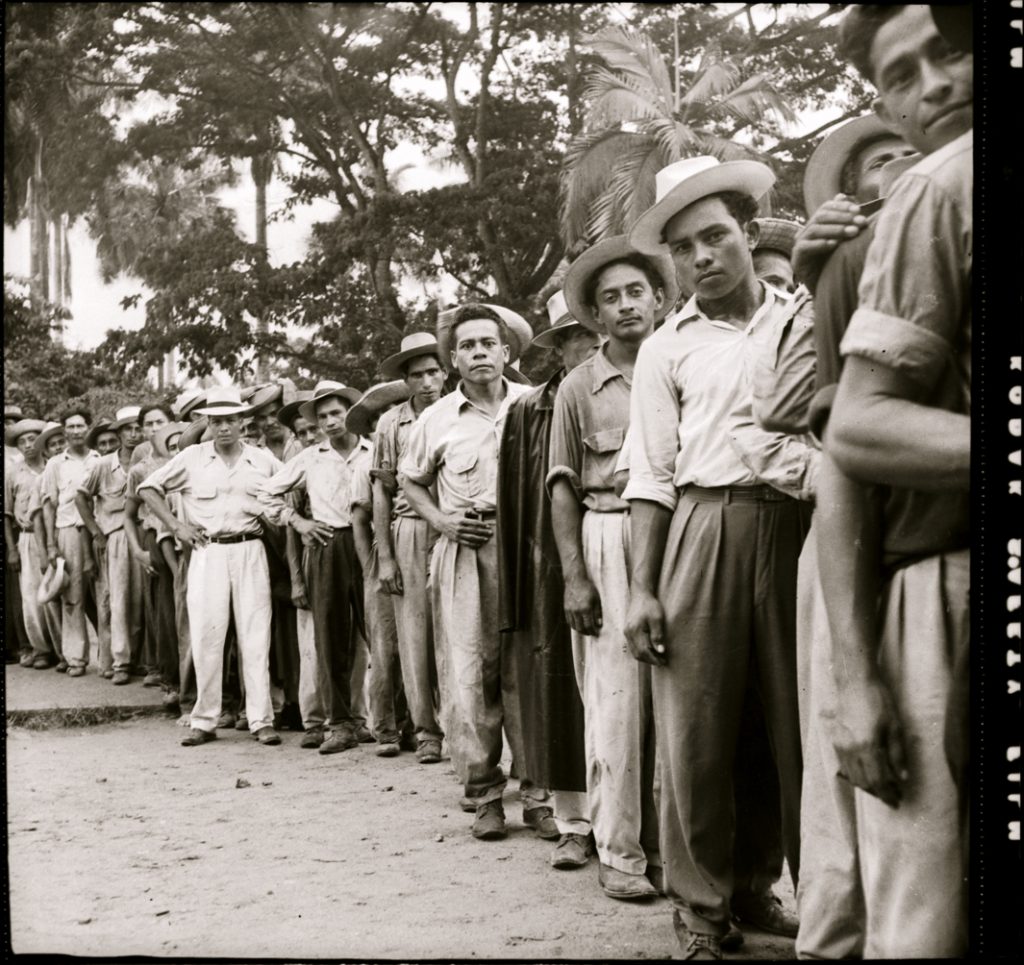 Catherine's research seeks to incorporate a variety of historical and scholarly materials in fully understanding the development of Honduras as a state which has been affected by longstanding United States intervention policies. My presentation will focus on the economic, political, and social complexities behind the Honduran General Strike of 1954 as the groundwork toward explaining the scale and scope of U.S. interference in recent decades. Expanding on this event as a form of microhistory will demonstrate the Honduran struggle and resistance of exploitation by U.S. imperial interests. Thus, encourage the public to unlearn misconceptions about migrant caravans and gang violence in contemporary discourse about Honduras, and further promote relearning a fuller narrative holding underlying points of tension produced by the U.S.
Student: Hannah Thurston
Hannah's research project focuses on my grandmother's wartime diaries while serving in the Women's Royal Navy (WRNS) to shed light on the female war experience and the role that women undertook. By focusing on the pivotal days surrounding the D-Day landings in June 1944, I have put my grandmother's diaries in conversation with other wartime accounts to understand the female experience. Presenting my research in the form of a blog has allowed me to analyze the entries in the context of other oral historical accounts and the wider narrative of the war. Her research focuses on four aspects: the changing role of women, expectations placed on women, representations of women, and how women perceived themselves. Despite greater expectations placed on women to 'play their part' in the war effort, the diaries reveal how young women like my grandmother benefitted from independence, friendship, satisfaction, and pride.
Spring 2020 Projects
Students in embedded and affiliated courses this Spring worked on research projects collaboratively with lab fellows and instructors, and use the lab space for meetings and to conduct workshops on micro-history methods.
Professor: Adam Mestyan
Students: Maya Ghanem, Aman Ibrahim, Alex Rubin, Colin Lee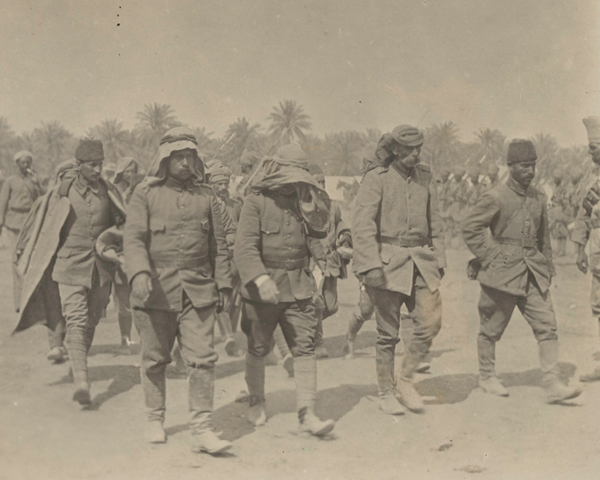 This project, originating in the class Hist 383 (Spring 2020) at the History Department of Duke University, delineates the technological changes that occurred during the British occupation of the Ottoman Basra, Baghdad, Mosul provinces from 1914 to 1921. The infrastructure that was constructed in Ottoman Iraq, along with a new political administration and international agreements, resulted in a new, large technological system: a new country. The project's assumption is that occupation was not only military or social action but also what we call "a technological event" inasmuch as the occupying forces transformed previous technological systems and created new ones by infrastructure development and often forced labor. This is the first step in the project and hopefully, further classes would elaborate it.
Student: Angela Chung
Mentor: Kristina Williams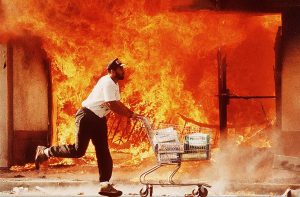 Angela decided to combine two of her key interests in one project: media representation and racial triangulation. By using the 1992 LA Uprisings (more commonly knowns as the LA Riots) as the foundation, she looks at the photographs used to document the tumultuous events leading to and during this time. Her questions circled around how visual aspects of journalism play a role in shaping the narratives of an event. While this specific project used only photos from white media – the LA Times – the intent is to be able to gather significant data from African-American and Korean-American news as well. The goal is to, therefore, compare how from the different points of the racial triangulation (white, black, and Asian) the various groups are (or aren't) represented in an era where the conflicts were commonly viewed as extremely racialized.
Student: Cameron DeChurch
Mentor: Shahrahzad Shareef
Cameron gathered and analyzed primary sources such as written accounts and artworks from witnesses that relate to the Pazzi Conspiracy to displace the Medici family as rulers of Renaissance Florence. His project aimed to connect these sources and discover new insights into the event, and he has created a glossary for other researchers on this topic.
Student: Amber Lemmons
Mentor: Martha Espinosa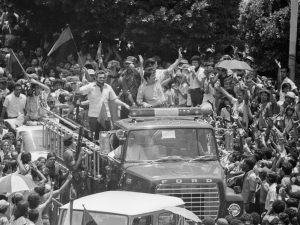 Amber's project presented a story map that is meant to spatialize the elements and events leading to the Nicaraguan Revolution. Drawing upon the in-depth analysis of primary sources in Matilde Zimmermann's book, Sandinista: Carlos Fonseca and the Nicaraguan Revolution, this visualization means to outline the ideological developments prior to the revolution as a means to contrast the actual actions of the Sandinista National Liberation Front (FSLN) government. By providing some background on the life of Carlos Fonseca as well as including a variety of primary sources from the time, she hopes readers will develop their own hypotheses on what happened when FSLN actually ruled.
Student: Lindsay Dial
Mentor: Jessica Hauger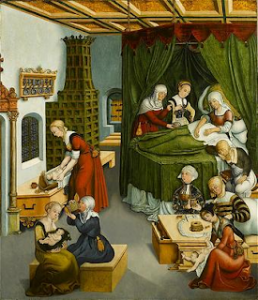 Lindsay's project focuses on the work of midwives in early modern Europe and the way that they were treated in the medical literature of the time. It aims to address gaps in the existing scholarship of this topic, namely how midwives are defined in research and the aforementioned treatment of them in the contemporary medical literature. She worked with primary sources from different areas in Europe, primarily France, England, and Germany, as well as secondary sources on the topic. Going forward, Lindsay would like to write a paper on the research I did this semester and expand my research to include more information.