Research historical stories that matter to you to create your own meaningful MicroWorld. 
The MicroWorlds Lab welcomes students from across Duke to participate — as little or as much as suits you.
How can you get involved?
You can enroll in a lab course, visit the lab for fun and useful workshops, join a research group, apply for a $500 research stipend, attend a public event, or use the lab's resources to dive deep into a project you have to do for another class.  You can even invent your own collaborative MicroWorlds project with friends.
What is a MicroWorld?
A microworld involves something singular, specific, unique — the world of experience of an individual or group of connected individuals at a particular moment in time.  It's a slice of intimately lived history, a personal story that reveals hidden details of the past — conflicts or beliefs or values — that broad histories can often glide over or smother.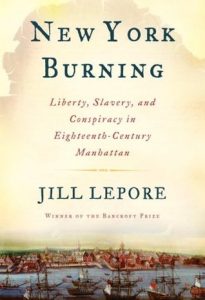 You can build a microworld from a person or group of people, but also from a single object or event, making that object or event the center of your microhistorical analysis.  Duke students have crafted microworlds from a missionary's journal entry in Zululand, a Klan meeting in 1868 North Carolina, a trial of the Talmud in 1240 Paris, the charter of a monastery, a knife attack on a National Gallery painting, an Ohio school attendance lawsuit, a crime following a London opera premier, a seaman's journal intercepting slave ships, a 1791 political cartoon, a woman courtier's book about an Afghan sultan, a Turkish trial of an author, the premier of a Louis XIV play, a medieval missionary's letters about friendship, a Roman trial of a Christian martyr, and more.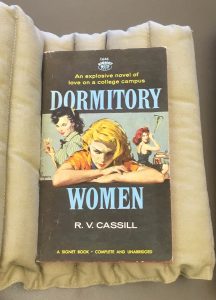 Have you glimpsed a treasure that intrigues you in Duke's David M. Rubenstein Rare Book and Manuscript Library or Nasher Museum of Art?  Use it to build your own historical microworld.  Gay pulp fiction novels, letters from North American teachers in Argentina, and an intricate ivory carving made for personal prayer have all inspired microworlds.
Discovering and researching a microworld can lead to a term paper, an article, a chapter, a film, a work of fiction, or a history book.  Ultimately microhistory is a way for you, as a historian, to tell a tale imbued with meaning about the human experience.
Talk with a lab faculty member or graduate student fellow about your interests.  You can also ask a faculty member to sponsor a research independent study.  Independent study projects often develop out of an interesting topic you discover in a class but haven't the time to dig into deeply enough, and they're great beginning points for senior honors projects.
Bonus!  The MicroWorlds Lab has a dedicated Teaching Assistant to help students working on individual or group projects in the lab.  The TA for Fall 2019 is Avrati Bhatnagar (avrati.bhatnagar@duke.edu).
Spring 2020 Undergraduate Student Fellows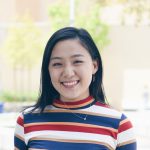 Angela Chung is is a first-year student hailing from Southern California. With writing and curiosity for history central to her academic interests, the MicroWorlds Fellowship was a natural stepping stone in her time at Duke. Angela plans to study International Comparative Studies and to pursue a Policy Journalism and Media Studies Certificate. Her focuses are mainly race relations, Asian-American experience, institutionalized disparities, and counterculture. She hopes to be able to combine historical research and critical writing in the form of journalism to magnify suppressed voices and educate the public.
Cameron DeChurch is a first-year student at Duke from Winter Park, Florida. Although he is unsure of his exact major, he is pursuing Psychology, Economics, and History. Cameron's desire to connect with his Italian heritage has led him to interest in the lives of the Florentines. He was in the Renaissance Focus Cluster with Professor Robisheaux and it was an incredible experience. Cameron loves traveling because it allows him to visit places he has studied, and immerse himself into new ways of living. He is on the Duke Men's Rowing Team and is an avid fisherman.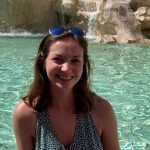 Amber Lemmons is a rising junior from Frankfort, Illinois. She is majoring in International Comparative Studies with a concentration on Latin America and a certificate in human rights. Amber really enjoyed working with the MicroWorlds Lab because of the supportive community and learned a lot about researching and the power of primary sources.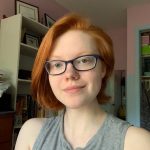 Lindsay Dial a rising sophomore from Cary, North Carolina. She plans to major in Linguistics and German and pursue a minor in either Computer Science or Medieval and Renaissance Studies. Lindsay discovered my interest in Medieval and Renaissance Studies through Professor Robisheaux's FOCUS cluster and loved the experience. She is a member of Duke Club Ballroom Dance, loves to cross-stitch, and am passionate about political activism.
Spring 2019 Undergraduate Student Fellows
Melisa Castillo
Rayhan Jhanji
Lexi Kadis
Sangjie Zhaxi