Research historical stories that matter to you to create your own meaningful MicroWorld. 
The MicroWorlds Lab welcomes students from across Duke to participate — as little or as much as suits you.
How can you get involved?
You can enroll in a lab course, visit the lab for fun and useful workshops, join a research group, apply for a $500 research stipend, attend a public event, or use the lab's resources to dive deep into a project you have to do for another class.  You can even invent your own collaborative MicroWorlds project with friends.
What is a MicroWorld?
A microworld involves something singular, specific, unique — the world of experience of an individual or group of connected individuals at a particular moment in time.  It's a slice of intimately lived history, a personal story that reveals hidden details of the past — conflicts or beliefs or values — that broad histories can often glide over or smother.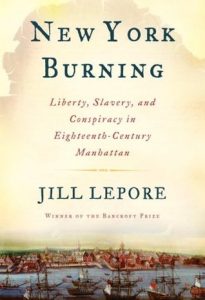 You can build a microworld from a person or group of people, but also from a single object or event, making that object or event the center of your microhistorical analysis.  Duke students have crafted microworlds from a missionary's journal entry in Zululand, a Klan meeting in 1868 North Carolina, a trial of the Talmud in 1240 Paris, the charter of a monastery, a knife attack on a National Gallery painting, an Ohio school attendance lawsuit, a crime following a London opera premier, a seaman's journal intercepting slave ships, a 1791 political cartoon, a woman courtier's book about an Afghan sultan, a Turkish trial of an author, the premier of a Louis XIV play, a medieval missionary's letters about friendship, a Roman trial of a Christian martyr, and more.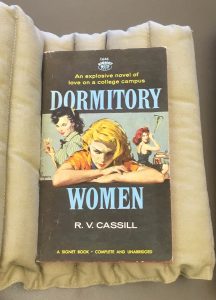 Have you glimpsed a treasure that intrigues you in Duke's David M. Rubenstein Rare Book and Manuscript Library or Nasher Museum of Art?  Use it to build your own historical microworld.  Gay pulp fiction novels, letters from North American teachers in Argentina, and an intricate ivory carving made for personal prayer have all inspired microworlds.
Discovering and researching a microworld can lead to a term paper, an article, a chapter, a film, a work of fiction, or a history book.  Ultimately microhistory is a way for you, as a historian, to tell a tale imbued with meaning about the human experience.
Talk with a lab faculty member or graduate student fellow about your interests.  You can also ask a faculty member to sponsor a research independent study.  Independent study projects often develop out of an interesting topic you discover in a class but haven't the time to dig into deeply enough, and they're great beginning points for senior honors projects.
Bonus!  The MicroWorlds Lab has a dedicated Teaching Assistant to help students working on individual or group projects in the lab.  The TA for Fall 2019 is Avrati Bhatnagar (avrati.bhatnagar@duke.edu).
Spring 2019 Undergraduate Student Fellows
Melisa Castillo is an undergraduate from Santa Ana, California. She is double majoring in Classical Civilizations and History, with a minor in English Literature. As a person of Mexican descent, she is interested in Mexican history as experienced by common ordinary people. In her research, Melisa wants to learn about the lived experiences and challenges that women who lived through the Mexican Revolution faced. She also wants to explore how history is made, preserved and handed down via oral tradition.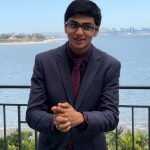 Rayhan Jhanji is an undergraduate student from Austin, Texas. As a Medieval/Renaissance Studies and Political science double major, Rayhan is interested in researching the interaction between the modern and Roman understanding of monuments and their place in public memory. Americans live in an era where the narratives of the leaders whose monuments we once erected are being questioned. Modern America is at a crux where we must decide how we choose to remember and memorialize Julian Carr, Thomas Jefferson, and the many controversial figures in our past. Rayhan is excited to study the individual stories and oral histories of the Roman Era to gain a deeper understanding of how to approach this controversial modern topic.
Lexi Kadis is a junior from Raleigh, North Carolina. As a history major pursuing minors in psychology and Spanish, she is interested in the cross-section of gender, travel, and technology throughout the British Empire in the nineteenth century. Her research project for this lab will examine how British women's travel writing was both an act of empowerment and a type of cultural imperialism in the 1800s. In addition, Lexi is interested in how travelogues captured the tangible excitement that women held for new steam technologies and their fascination with discovering for themselves the edge of empire.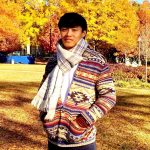 Sangjie Zhaxi is an undergraduate student from Tibet studying cultural anthropology, documentary studies, and religious studies. His research examines the history of Tibetan Yak hair-tents in a Tibetan herding community in eastern Tibet. For thousands of years, Tibetan nomads lived in yak hair tents. However, the practicing of yak hair-tents is becoming extinct today as well as nomadic life and perspectives due to dramatic changes driven by modern technology, education, land division, the Chinese state's resettlement policy, and urbanization. The use of Yak hair tent in Tibet is now only for displaying their identity, traditional culture, and recalling history. He is interested in exploring Tibetan nomads' lives and perspectives through studying yak-hair tents.