Current Trainees
2018-2019 Learning Health System Training Program
Participant Bios
Corey Bradley, MD I was born in Massachusetts before moving to North Carolina to complete my undergraduate education at Davidson College. After graduation I worked at Partners HealthCare in Boston where I helped to develop a patient-reported outcomes platform for diabetic and cardiovascular patients. During this time I developed a passion better understanding how we can use patient-derived data to improve the quality of care. I then went to medical school at Wake Forest University where I became interested in interventions to improve patient education as a means to improve adherence to cardiovascular medications. During my internal medicine residency at Duke I have been studying barriers to medication adherence with both statins and PCSK9 inhibitors. I am also exploring the feasibility of research-quality blood pressure measurement in the primary care setting. I am currently applying to cardiology fellowship and hope to continue research in developing interventions to improve preventive cardiovascular care. My interests include implementation science in regards to blood pressure measurement and management and the use of mobile technology to improve patient education and data collection.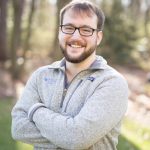 Brian J. Douthit, MSN, RN-BC, is a Robert Wood Johnson Foundation Future of Nursing Scholar, pursuing his PhD in Nursing with a focus in informatics. Specifically, he seeks to explore clinical decision support and decision-making behaviors of clinicians within information systems to optimize the clinical outcomes of patients with complex health needs. He believes that a stronger nursing presence in the development of clinical technology will be pivotal in improving healthcare. Brian earned his Bachelor of Science in Nursing from The Pennsylvania State University, and his Masters of Science in Nursing from Duke University.
Jordan Gales, MD  Internal Medicine Resident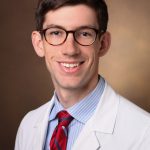 David Leverenz, MD I spent most of my childhood and early education in Texas, attending Baylor University for my undergraduate degree and UT Southwestern Medical School at Dallas for medical school. I then moved to Nashville, TN for internal medicine residency at Vanderbilt.  I spent an extra year at there as a chief resident before moving to Duke where I am now a second year rheumatology fellow.  My wife and I love it in Durham and I spend the majority of my time off playing at parks and playgrounds with my wonderful daughters, Eleanor (3.5 years old) and Rosemary (1.5 years old).  My interest in quality improvement began in residency when I had the opportunity to engage in a multidisciplinary Choosing Wisely initiative focused on reducing unnecessary labs.  I am very excited to have the opportunity to gain additional skills in data analysis and learning health systems through the LHSTP.  I am also interested in medical education research, and I am currently taking online graduate school courses from the University of Cincinnati in curriculum development and attitude formation in medical education.  In the future, I hope to merge these two interests by applying advanced medical education techniques to quality improvement initiatives.
Zak Loring, MD I am a third year cardiology fellow interested in a career as a clinician/investigator in cardiac electrophysiology.  My specific research interests include evaluating how the ECG can augment other diagnostic modalities to better pheontype patients with a larger aim to improve allocation of EP based therapies (both device-based and ablative).  In addition to studying how to better identify candidates for therapies, I am also interested in improving the delivery of high quality care.  I enrolled in the LHSTP program to learn how to leverage the electronic health record to both understand how patients respond to therapies as well as help streamline the delivery of care to patients most likely to benefit.

I am originally from the San Francisco Bay area (Alameda, CA).  I did my undergraduate work at UCLA, medical school here at Duke and residency at UCSF. My wife (Tori) and I just had our first child (Luca) who is now 4 months old.  In my free time, I enjoy hiking, camping, music and cooking.

Project: Developing an EHR-based outcomes prediction model for HF hospitalization and mortality for patients with AF and HF to facilitate referral of high-risk patients for early ablation. (Mentor: John Puccini)
Rebecca Lumsden, MD Internal Medicine Resident

Project idea: I am hoping to do a project using DEDUCE to look at post-pregnancy follow up care for women with high risk pregnancies who are elevated risk of future CVD, in order to better understand how to improve care structures for disease prevention in the outpatient setting.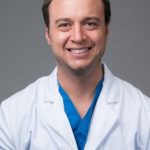 Guillaume Marquis-Gravel, MD, MSc – I am a clinical research fellow at DCRI. I spent all my life in the region of Montreal, Canada, where I completed a MD degree, a residency in internal medicine, a cardiology fellowship, and a Masters in Biomedical Sciences. I moved in Durham last year to complete a fellowship in interventional cardiology here at Duke.  My main research interests revolve around innovative clinical trial designs, including, but not limited to, pragmatic trials and technology-enabled trials. My main research topics of interest are interventional cardiology and anti-thrombotic management of acute or chronic coronary artery disease. I am looking forward to improve my skills and knowledge in learning health systems through this program, in order to understand how the intersection between technology and clinical care can contribute to streamline research processes, ultimately leading to improve patient's health. After my training, I will work as a clinician-scientist at the Montreal Heart Institute.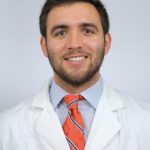 Matthew McCulloch, MD
I was born in Little Rock, Arkansas and grew up there where I enjoyed being outside. I attended college at Rhodes College in Memphis where I was student body president. I stayed in Memphis to work in healthcare administration for a year. This experience introduced me to the concepts of quality improvement, health systems tools, and the 'triple aim.' Afterward, I attended medical school in Memphis at the University of Tennessee. In college and medical school, I spent significant time doing basic and clinical research at St. Jude Children's Hospital in Memphis focused on neurocognitive outcomes of pediatric oncology patients and mechanisms of proteinopathy-driven neurodegenerative diseases. Now in Med-Peds residency, I am interested in using health systems tools to improve the efficiency and cost of patient care in whatever area of medicine I choose to pursue. My possible career paths include Allergy & Immunology and Infectious Disease.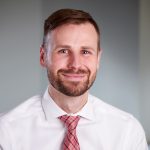 Chris Mosher, MD I am a second year pulmonary & critical care medicine fellow pursuing a career as a clinician and clinical investigator. My research interests are in the management of severe hypoxemic respiratory failure and interstitial lung disease. My projects utilizing the electronic health record are centered on the management aspects of advanced devices used in the treatment of acute respiratory failure and refractory hypoxemia. The aim of my project will be to investigate the deployment patterns of veno-venous extracorporeal membrane oxygenation (VV-ECMO) in an attempt to better define its utility and efficacy. In a separate study I wish to investigate if duration of bi-level positive airway pressure (BIPAP) therapy in acute hypercarbic respiratory failure is predictive of treatment failure. I am from Indianapolis, IN and completed my prior training at Indiana University. My wife (Amber) and I are overjoyed to be welcoming our first child this November. In my free time I enjoy traveling, hiking, and snowboarding.

Project idea: Appropriate Use of VV-ECMO at Duke Hospital (Mentor: Craig Rackley)
Michael Murn, MD
Heather Rosett is a third year medical student and a scholar with the Duke Institute for Health Innovation. Her work this year involves implementing a system for electronically collected patient reported outcomes that can impact oncology care in real time. Before coming to Duke, she spent three years at the Gordon and Betty Moore Foundation as a member of the Patient Care team. Her work there focused on funding nurse-lead quality improvement projects, improving end of life care and supporting the improved use of data in the healthcare system. Heather holds a B.S. in Chemistry from Stanford University. While ever fluid, her current career interests include oncology, health services research and education. Outside of medicine, she loves to ski in her home state of Utah, cycle and cook with her husband.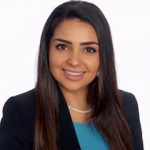 Sheila Sherzoy is a second year Internal Medicine resident looking to pursue a career in Hospital Medicine and Hospital Administration. Currently, her research focus is on interventions for prevention of hospital acquired delirium.

Prior to residency, she attended Rutgers New Jersey Medical School. Here, she was the director of the student run clinic where she experienced the challenges of healthcare delivery on a small-scale in an underserved urban setting. This experience sparked her interest in healthcare delivery, administration and health data.

In her free time, she enjoys traveling, being outdoors and spending time with friends and family.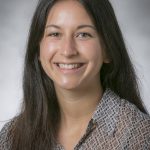 Christelle Tan, MD-candidate: I am a third year medical student in the Primary Care Leadership Track with an interest in population health. I spent a year before Medical School working with the Camden Coalition of Health Care Providers, where I helped implement the hotspotting model in a small FQHC located in Camden. Inspired by how innovations in primary and preventative health can improve health outcomes while reducing healthcare costs, I applied for the Primary Care Leadership Track at Duke. Since starting medical school, I have sought experiences that would help me become an innovative physician in the future. For instance, I participated in the Qualitative Improvement Scholars program during which I completed a QI project improving continuity of care at the Duke Outpatient Clinic. I also started the Fresh Produce Program, a program focused on empowering physicians to prescribe fresh produce to patients who need it. I am very excited to participate in LHSTP because I want to learn how ideas can turn into real implemented solutions with funding and support within health care systems.

Project: I am working with the Duke Institute for Health Innovation on a pilot and evaluation of an E-Visit model in Duke Primary Care
Jedrek Wosik is a cardiology fellow at Duke with a focus on health IT and implementation within health systems to improve patient wellbeing. Previously, he spent time working with health informatics and telemedicine start-ups while a resident and then chief resident at UT Southwestern in Dallas. Prior to medical school, he was an analyst at JPMorgan's healthcare investment bank. He likes talking about skiing almost as much as digital health.

Project idea: create an AI-powered chatbot for DukeHealth.Org that can help provide customized information for patients, while still directing them to MyChart (or 911, etc) when needed. I'm talking with Jen Maddocks, Katie McMillan, Matt Schwabel as well as others. Larry Carin and his team are interested in working with me on the Chatbot component, but if you might have a DUHS co-mentor that would be great. I plan to integrate this with the patient-messaging platform with cardiology-specific content.