Ceyda Alabacak
My name is Ceyda (J-ey-da) Alabacak, and I am thrilled to be part of the Global Fellows Program! I am a freshman with a prospective major in Economics and Computer Science with an I & E certificate. Coming from a bi-continental upbringing (in Istanbul, Rome & Naples, and North Carolina) and having a global perspective as a dual citizen (US, Turkey) influences the way I approach and view the world. Outside of my major, I am in the leadership of DTech's Diversity in Tech Fair team and am a SPIRE scholar. I love traveling and trying out different plant-based recipes. I cannot wait to meet everyone at GFP and expand my international experiences!
Annie Cui
Annie (she/her) is a rising junior at Duke studying Public Policy and Economics with a possible minor in Asian-American and Diaspora Studies. Interested in cross-cultural exchange and international conflict resolution, Annie is serving as the Director of International Student Policy and Outreach at Duke Student Government and the VP of Diversity, Equity, and Inclusion at Duke Business Oriented Women. Outside classrooms, you can find her hanging out with friends at coffee shops and galleries, playing flute, collecting fountain pens, or trying to learn ballet and yoga.
Laurel Holley
Hello! I am Laurel Holley (she/her), a member of the class of 2025. I was born in Greenville, South Carolina, USA, but spent much of my youth abroad, living in Querétaro, México and Clermont-Ferrand, France. This journey sparked my interest in international culture and politics, leading me to my current path of study. I am pursuing a double major in Public Policy and Global Health, with a minor in Asian & Middle Eastern Studies – Chinese. I love learning languages, listening to music (Rap, Bollywood, and K-Pop are some of my favorite genres), and talking! I am beyond excited to make new friends and learn about our world's vibrant cultures as a Global Fellow.
Grace Levey
Hi! My name is Grace Levey and I am a rising sophomore planning on double majoring in Environmental Engineering and Linguistics. I am VP of Finance and Development for TAMID, play club field hockey, and am a tour guide! I love to travel and have spent time living with homestay families in Bolivia and Costa Rica, taught children English in Morocco, and backpacked through Iceland with my brothers. All of these experiences broadened my thinking and introduced me to diverse perspectives with which I hope to expand my growth as a global citizen. I am so excited to be part of the Global Fellows Program!
Haojin Li
Hey there! My name is Haojin (he/him/his), a rising sophomore intending to major in Computer Science. I was born and raised in Xi'an, China where the Terracotta Army is located. Studying in the U.S. is an eye-opening experience for me both academically and culturally. I am passionate about global issues and love striking up conversations with people from diverse backgrounds. In my leisure time, I enjoy watching Formula One Racing, cooking Chinese food, and hiking with friends. I am elated to meet new people and learn from various cultural perspectives through the program!
Shun Sakai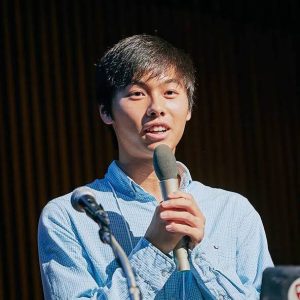 Hi! My name is Shun Sakai, and I am a rising sophomore studying Mechanical Engineering and Computer Science with a certificate in Innovation and Entrepreneurship. Outside of academics, I am a Huang Fellow, a member of the Duke Symphony Orchestra, and play on the club soccer team. I was born in Japan and grew up in Connecticut, but last year, I took a gap year and lived in Japan. I am interested in the intersection of hardware and software technology and its impact on society. In my free time, I enjoy playing soccer, violin, fishing, and traveling! I'm so excited to be a part of the Global Fellows Program!
Faith Chong
Hi! My name is Faith, and I'm a rising sophomore from Singapore who is interested in Computer Science, Economics, and Psychology. Forming cross-cultural connections is my passion, and I especially love learning languages- I speak four! Besides Global Fellows, I am involved in the Singapore Students' Association, Small Town Records, and Business Oriented Women. Beyond my on-campus involvements, I am a major foodie and lover of the arts. Through this program, I'm excited to get to know and learn from new people from diverse backgrounds, as well as expand my horizons.
Jay Esemudje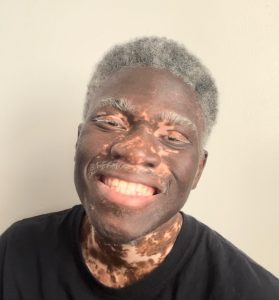 Hi! My name is Jay Esemudje and I'm a rising sophomore. I was born in Maryland, but my family is from Nigeria. I'm majoring in Electrical and Computer Engineering and minoring in finance. I'm passionate about intersectionality and multicultural identities and I hope through the Global Fellows Program, I'll be able to learn from like-minded individuals and share my perspectives with them. I enjoy creating opportunities for people to give their opinions on and learn about contemporary social issues. When I'm not plowing through an insane amount of work, you'll probably find me catching up on anime, listening to podcasts about mythology, or singing my favorite R&B songs amongst other things. If you see me, say hi!
Alvaro Jose Fernandez da Ponte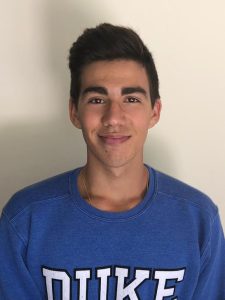 Hello, my name is Alvaro Jose Fernandez da Ponte, and I'm a rising third-year student at Duke University where I currently intend to major in Public Policy, minor in Economics, and attain a certificate in PPE (Politics, Philosophy, and Economics). I was born in Madrid, Spain but my family immigrated to San Jose, CA when I was 8 years old. An avid History fanatic, I enjoy learning about all things history-related and am extremely interested in how international policies of the past currently affect us to this day. Furthermore, when I am not in the classroom, you may find me playing basketball with friends or exploring all the wonderful corners of Durham.
Raghav Rasal
Hey! My name is Raghav and I am a rising senior majoring in Economics with minors in Chinese and Statistics. I was born in Mumbai, India but I have also grown up in Tokyo, Taipei and Dubai. In my spare time, I love watching movies and listening to music and I have been playing the guitar for around 10 years. I am very much looking forward to the Global Fellows Program and collaborating with an eclectic group of people!
Neil Upreti

Hi! My name is Neil Upreti, and I am extremely excited to be part of the Global Fellows Program! I'm a rising sophomore from Dallas, Texas double majoring in Biomedical Engineering and Computer Science. I am especially passionate about the development of novel biomedical technologies and their applications in underserved communities. Outside of academics I am involved in Engineering Student Government, MeDesign, BMES, and GlobeMed. I also enjoy stand-up comedy, bouldering, and cooking.
Chelsea Zang
Hi! I'm Chelsea Zang, a sophomore at Duke studying economics and political science. Growing up in a European neighborhood in Beijing helps me embrace a multi-cultural mindset and motivates me to seek solutions in a world with disharmonies. At Duke, I'm a research assistant at Fuqua School of Business and a committee member of Duke UNICEF. I'm also an organizer for an NGO program "Lighting Tonle Sap Lake" in Siem Reap, Cambodia. I'm so excited to be a part of the Global Fellows Program, sharing perspectives and meeting friends!