Faculty Advisors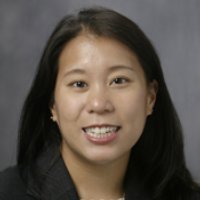 Dr. Heileen (Helen) Hsu-Kim is an Assistant Professor in the Civil & Environmental Engineering department in the Pratt School of Engineering. She is an aquatic chemist whose research investigates biogeochemical processes that affect the fate of trace elements in the environment. In particular, she is interested in the biogeochemical cycling of pollutant metals and interfacial processes controlling the fate and bioavailability of nanoparticles in aquatic systems.
Dr. Hsu-Kim's current research projects are focused on mercury biogeochemistry, the environmental implications of nanomaterials, and the impacts of coal ash disposal and coal mining on water quality. A central theme to her work is the utilization of chemical speciation for understanding and predicting the persistence, mobility and bioavailability of metals and minerals in the aquatic environment. Web page: http://hsukim.pratt.duke.edu/
See our Press Packet 2013 for more information on other professors involved with FEMMES and their activities at Capstone.
Categories

Calendar

January 2018
S
M
T
W
T
F
S
« Feb
1
2
3
4
5
6
7
8
9
10
11
12
13
14
15
16
17
18
19
20
21
22
23
24
25
26
27
28
29
30
31

Meta