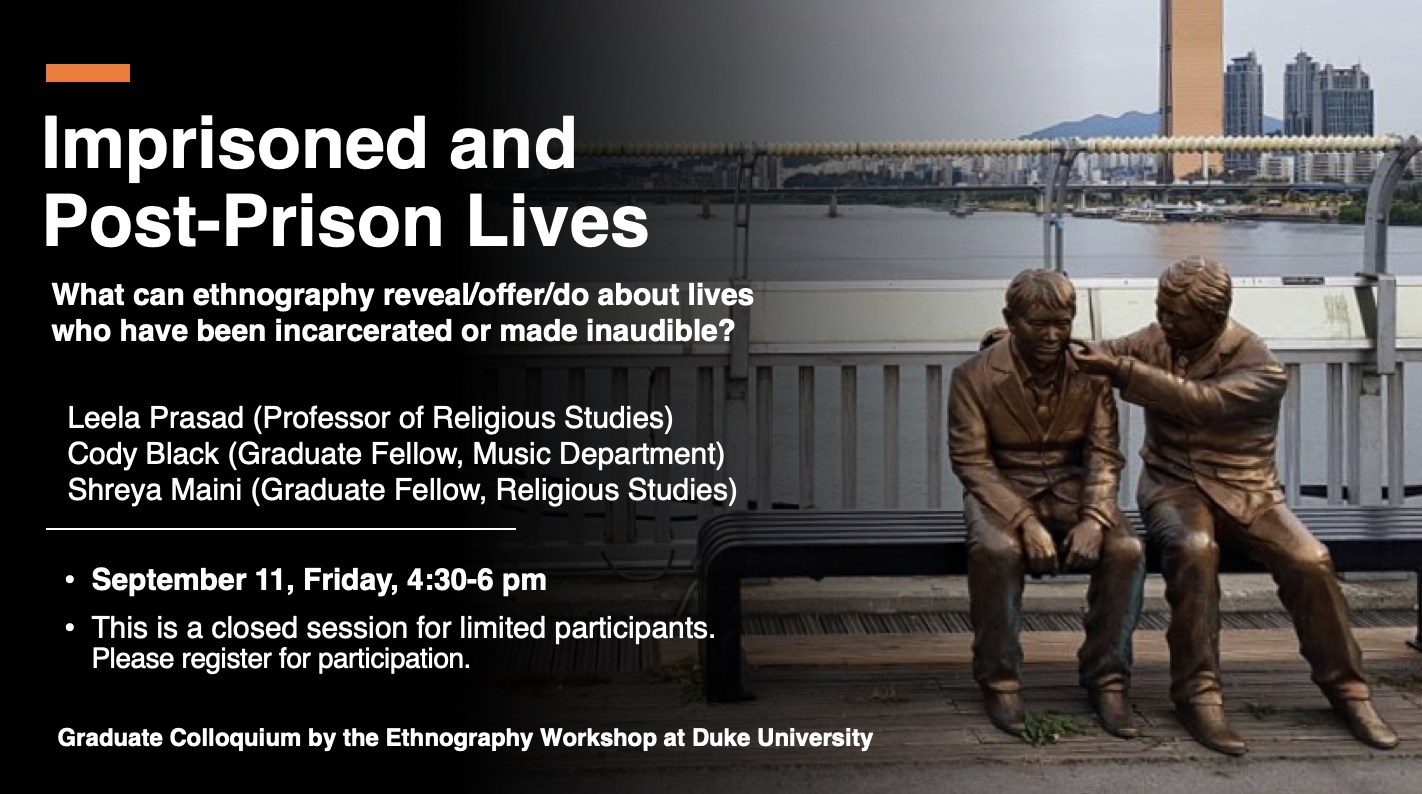 We are pleased to announce our first graduate colloquium organized by two of our graduate fellows, Shreya Maini and Cody Black. Centered around the theme of "Imprisoned & Post-Prison Lives," this session highlights ethnographic concerns regarding issues of care and recovery among those who are incarcerated—broadly conceived—by the state. We are excited to be joined by Leela Prasad, Professor of Religious Studies at Duke University.
This is a private Zoom event with limited seating. If you are interested in attending, please register here. Since this is a small-group session with works-in-progress, please note that registering does not guarantee a virtual seat at the event.
To prepare for the talk, we will read the following works;
Prasad, Leela. 2019. "Ethical Resonance."

Journal of Religious Ethics

47 (2): 394–415.

https://doi.org/10.1111/jore.12261

.

an untitled section from dissertation chapter by Cody Black, on chaos, voiced orientations, and becoming in South Korea. (distributed for limited participants)
In the spirit of the Ethnography Workshop, we invite the participants to learn about the speaker's work, and offer generative feedback as to how these works may better address and speak to the current moment.