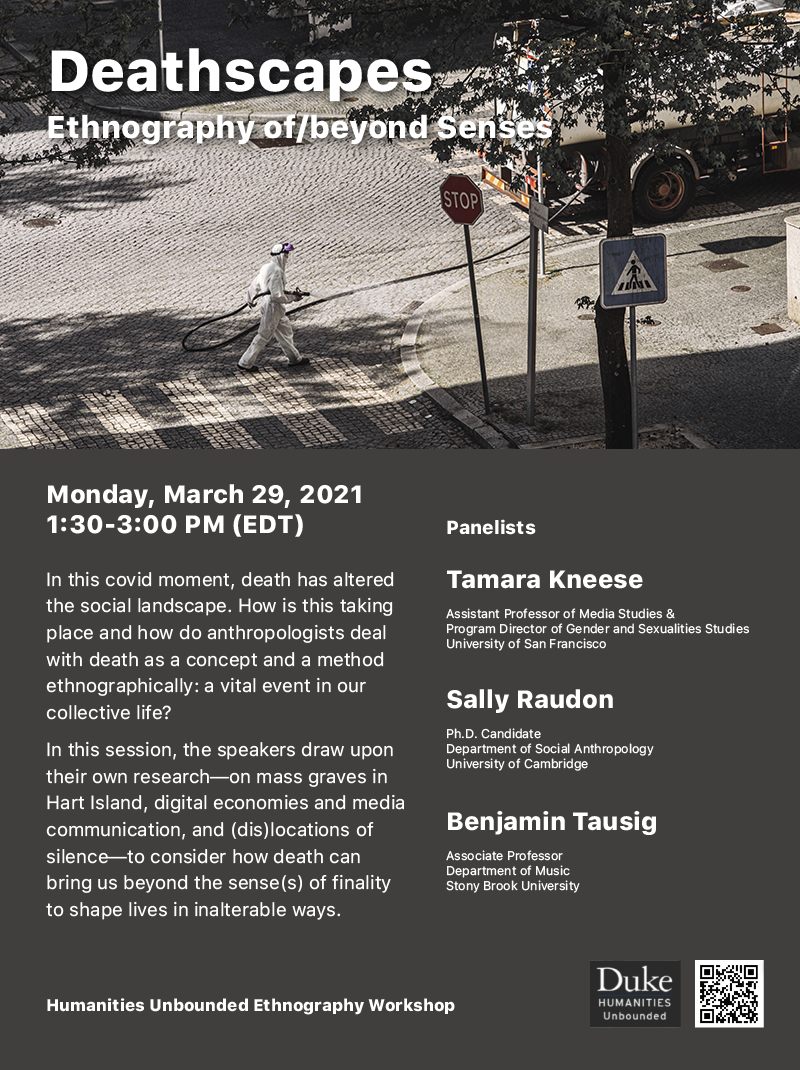 Deathscapes: Ethnography of/beyond Senses
In this covid moment, death has altered the social landscape. How is this taking place and how do anthropologists deal with death as a concept and a method ethnographically: a vital event in our collective life? In this session, the speakers draw upon their own research —on mass graves in Hart Island, digital economies and media communication, and (dis)locations of silence—to consider how death can bring us beyond the sense(s) of finality to shape lives in inalterable ways.
Panelists:
Tamara Kneese (Assistant Professor of Media Studies, Program Director of Gender and Sexualities Studies, University of San Francisco)
Sally Raudon (Ph.D. Candidate, Department of Social Anthropology, University of Cambridge)
Benjamin Tausig (Associate Professor, Department of Music, Stony Brook University)
Time: Monday, March 29, 2021, 1:30-3:00 PM (Eastern Time)
* Information about references will be updated to the registered participants.
Hosted by: Humanities Unbounded Ethnography Workshop
Leave a Comment