Graduate Student Teaching Assistants 
 Zukhruf Amjad is a Fulbright Scholar at Duke and a Second year Master of Environmental Management candidate at the Nicholas School of the Environment. At Nicholas, she is part of the Energy and Environment concentration. Hailing from Pakistan, Zukhruf holds a Bachelor of Science in Electrical Engineering from Pakistan Institute of Engineering and Applied Sciences; the country's top ranked engineering institute. Before coming to Duke, Zukhruf worked at Proctor and Gamble as a Process Engineer. At P&G, Zukhruf led multiple energy efficiency, resource efficiency and sustainability projects.
Marie McNamara is a second-year Master of Environmental Management candidate at the Nicholas School of the Environment, concentrating in Environmental Economics and Policy.  Marie received her B.S in Civil Engineering and a Minor in Environmental Studies from Santa Clara University. Upon graduating, Marie worked for a municipal engineering consulting firm, where she worked on multimodal transit projects and stormwater capture systems. From there, she transitioned to a role as an energy analyst modeling cost and carbon reductions. Marie aspires to be a professional working to incorporate climate adaptation in future design standards and is interested in how infrastructure and policy can be used to spur resilience.
Student Participants 
Gabriela Nagle Alverio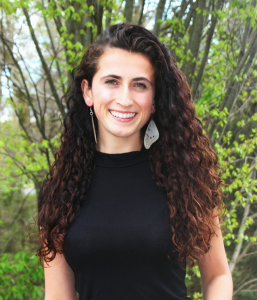 is a Ph.D. student in the University Program in Environmental Policy (UPEP) with a concentration in Political Science at the Nicholas School of the Environment and the Sanford School of Public Policy. Her research interests broadly include the impacts of climate change on human rights and human security and their policy solutions. She aims to focus her dissertation resea  rch on climate-induced migration and conflict. She holds a B.A. in International Relations, a B.A. in Feminist, Gender, and Sexuality Studies, and an M.A. in Environmental Communications from Stanford University. Prior to her time at Duke, she worked as a consultant for a diversity and inclusion firm, Inclusion Design Group.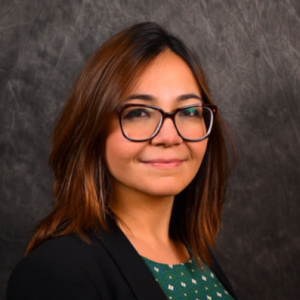 Mariana Vedoveto is a second-year Master of Public Policy candidate at the Sanford School of Public Policy, concentrating in international development and environmental policy. She is native to Brazil and received a B.A. in Forest Engineering from the University of São Paulo. After college, Mariana worked as a researcher for a think tank in the Brazilian Amazon and developed publications that informed policies and programs on forest conservation and sustainable development. While pursuing a Master of Environmental Management at Yale University, she examined the role of businesses in catalyzing solutions to halt deforestation from supply chains. Before joining Sanford School, she expanded her experience to Peru and Bolivia as a fundraiser and project manager for the Amazon Conservation Association. In this role, she helped equip indigenous organizations, rural communities, and regional governments with tools to confront deforestation and enhance livelihoods.
Yezi Lyu is a second year MEM student with Business and Environment concentration at Nicholas School of the Environment. She graduated from Emory University with a B.S. in Environmental Science in 2018. Prior to Duke, Yezi worked as a consultant in WWF's climate and energy department, where she helped promote renewable energy and green investment through China's South-South cooperation and helped in the transition of low carbon cities in China. Her interests include climate finance, carbon markets, and the whole climate negotiation process. In her free time, Yezi loves playing basketball, swimming, and acapella.
Conor Mulderrig is a Second-year Master of Environmental Management candidate concentrating in Environmental Economics and Policy at the Nicholas School of the Environment. Before coming to the Nicholas School he completed a B.S. in Atmospheric Sciences from the University of North Carolina at Asheville, where he focused on Climatology and minored in Political Science. During this time, he was also a NASA DEVELOP participant where he investigated the feasibility remote sensing applications in monitoring ecological changes in South Dakota. While at the Nicholas School, Conor has focused on climate policy and has worked at the Nicholas Institute for Environmental Policy Solutions researching the current state of climate change resilience and mitigation initiatives at the state and federal level.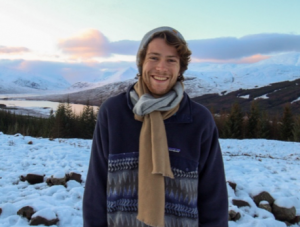 Sam McDermott is a Senior from Cedar Rapids, Iowa pursuing a double major in Public Policy and Environmental Science with a certificate in Ethics. At Duke, he works as a tour guide for the Office of Undergraduate Admissions, as a kayaking and climbing guide for Duke Outdoor Adventures, and as a mentor for Durham high school students. Over the past two summers, Sam has enjoyed learning more about environmental policy through internships at the League of Conservation Voters and the Wilderness Society. Upon graduation, he hopes to pursue a career in environmental law—advocating for environmental justice and equitable access to public lands.
Kat Hovath is a fourth-year PhD Candidate in the Department of Electrical and Computer Engineering in Duke's Pratt School of Engineering. Kat joined the Glass group in the summer of 2017. She is working on NSF PFI BIC grant to design and construct a miniaturize a mass spectrometer for use in detecting perfluorocarbon tracers. Kat is a Duke Environmental Impacts Fellow, the Vice President for the Engineering Graduate Student Council, and a Co-President of Duke Climate Coalition. Prior to joining Duke University, Kat received her B.S. in Nanoscale Engineering from the University at Albany (SUNY) and spent two years working at Cree Inc. as a Process Sustaining Engineer.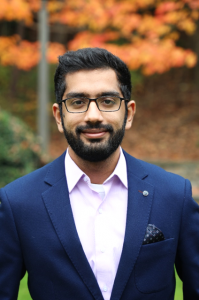 Hassan Nadeem is a second year Master of Environmental Management Candidate at the Nicholas School of Environment, with a focus on the Energy track. He completed his undergraduate studies in chemical engineering from the National University of Sciences and Technology (NUST) Pakistan and went on to join Engro Fertilizers Ltd as an Operations Engineer. Later, he worked as the Assistant Manager Corporate Strategy at Engro Corporation and led business projects in telecommunications, logistics, and energy.
Jessica Zhao is a senior at Duke University majoring in Environmental Science & Policy. During the past year, Jessica volunteered on a wetland management project in Peru, spoke with sustainable development experts across Scandinavia, and studied in Singapore during her semester at the Duke Marine Lab. This past summer, she gained valuable political experience at the North Carolina League of Conservation Voters, endorsing candidates and keeping elected officials accountable for the environment. Jessica's academic journey has taken her around the globe, and she hopes to continue building a legal and political background to aid her future work with governments and NGOs.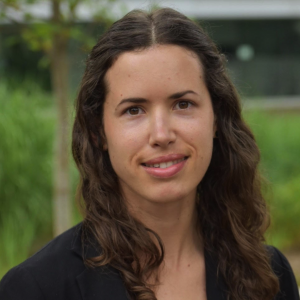 Joanna Parkman is a second-year Master of Environmental Management student at the Nicholas School, where she studies coastal resilience and nature-based solutions to sea level rise and flooding. She's also pursuing a Natural Hazards Resilience Certificate at the University of North Carolina-Chapel Hill Department of City and Regional Planning. Most recently, Joanna worked as a Coastal Resilience Fellow with the Southern Environmental Law Center. She's especially interested in exploring equitable mitigation and adaptation within the UNFCCC framework, as well as the policy goals advanced by the Alliance of Small Island States.
 Leyi Ruan is a second-year Master of Environmental Management candidate at the Nicholas School of the Environment, concentrating in Environmental Economics and Policy. Leyi received her B.S in Agricultural and Resource Economics from University of Maryland and B.A. in Economics from China Agricultural University. She has a long-standing interest in climate action at the international level, and has interned twice with UNEP supporting climate adaptation projects in her home country-China and more broadly-Southeast Asia. This past year, Leyi worked with both Nicholas Institute for Environmental Policy Solutions (NIEPS) and Sustainable Energy Transitions Initiative (SETI) on developing countries' climate and energy policy research, which forged her new interests in policy solutions to accelerate energy transition and greenhouse gas emission reductions. Leyi aspires to a career in global policy, focusing on international efforts at the interface of environment, energy and development.
Brittany Tholan is in her first year of the Master of Environmental Management program at the Nicholas School of the Environment and is concentrating in coastal resource management. Brittany holds a B.S. in Aquatic Biology from UC Santa Barbara, where she worked as a research technician for two years post-grad on long-term monitoring research related to Marine Protected Areas (MPAs). In the past year, while working as an independent contractor, she has shifted her focus to the socio-economic implications of fisheries management through research in the Mexican Pacific, as well as conducted an assessment on the deep-sea fish communities of Palmyra Atoll. Brittany aims to apply her marine research background to developing sustainable fisheries management strategies and to serve as an advocate for indigenous, small-scale fishers from the community level all the way up to international negotiations.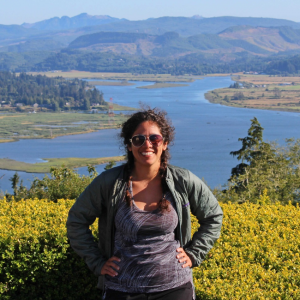 Jessica Garcia is a second-year Master of Public Policy student at the Sanford School of Public Policy. In 2014 she received her Bachelor of Science in Biology from Northern Arizona University. At Sanford, Jessica is concentrating in environmental policy, contributing to her desire to bridge the gap between science and policy along her future career path in the public sector. Before graduate school she spent three years with The Nature Conservancy on a team that worked at the intersection of science, economics, and corporate sustainability.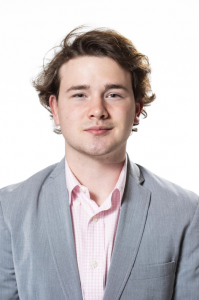 Carter Forinash is a senior undergraduate majoring in public policy and political science, with a concentration in security, peace and conflict. In addition to taking classes, he's interning at CSIS—an international affairs think tank in DC—and is the news editor for The Chronicle, where he has written about ecologically important forest stands on West Campus. In the past, he helped prep the U.S. Forest Service ahead of the CITES CoP, and spent multiple summers working on geographic analysis for conservation projects from the Chesapeake Bay to West Africa.
Faculty Sponsors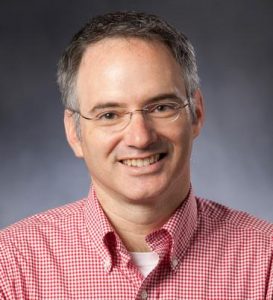 Billy Pizer holds joint appointments as professor in the Sanford School of Public Policy and as a faculty fellow in the Nicholas Institute for Environmental Policy Solutions. His current research examines how public policies to promote clean energy can effectively leverage private sector investments, how environmental regulation and climate policy can affect production costs and competitiveness, and how the design of market-based environmental policies can be improved.  From 2008 until 2011, he was Deputy Assistant Secretary for Environment and Energy at the U.S. Department of the Treasury, overseeing Treasury's role in the domestic and international environment and energy agenda of the United States. Prior to that, he was a researcher at Resources for the Future for more than a decade. He has written more than two dozen peer-reviewed publications, books, and articles, and holds a Ph.D. and Master's degree in economics from Harvard University and Bachelor's degree in physics from the University of North Carolina at Chapel Hill.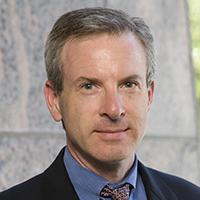 Jonathan B. Wiener is the William R. and Thomas L. Perkins Professor of Law at Duke Law School, Professor of Environmental Policy at the Nicholas School of the Environment, and Professor of Public Policy at the Sanford School of Public Policy, at Duke University.  Since 2015 he is the Co-Director of the Rethinking Regulation program at Duke. From 2000-05 he was the founding Faculty Director of the Duke Center for Environmental Solutions, now expanded into the Nicholas Institute for Environmental Policy Solutions, of which he served as chair of the faculty advisory committee from 2007-10.
Since 2002 he has been a University Fellow of Resources for the Future (RFF), the environmental economics think tank.  He is a member of the Scientific and Technical Council of the International Risk Governance Council (IRGC), and of the Chaire Economie du Climat (CEC).  He was a chapter lead author for the Intergovernmental Panel on Climate Change (IPCC), 5th Assessment Report, Working Group III, Chapter 13, "International Cooperation: Agreements and Institutions" (2014).  In 2015 he was a member of the Special Policy Study team on "Environmental Risk Management" for the China Council for International Cooperation on Environment and Development (CCICED).  In 2014-16 he was a member of the World Economic Forum's Global Agenda Council on Climate Change.
Before coming to Duke, he worked on U.S. and international environmental policy at the White House Council of Economic Advisers, at the White House Office of Science and Technology Policy, and at the US Department of Justice, serving in both the first Bush and Clinton administrations. He helped negotiate the Framework Convention on Climate Change, and attended the Rio Earth Summit in 1992. In 1993 he helped draft Executive Order 12866 on Regulatory Review. He received his A.B. in economics (1984) and J.D. (1987) from Harvard University.