Graduate Student Teaching Assistants 
Gabriela Nagle Alverio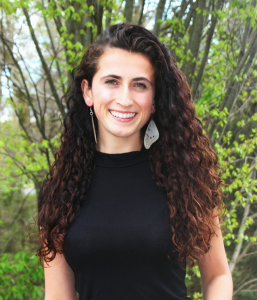 is a J.D. & Ph.D. student in the University Program in Environmental Policy (UPEP) with a concentration in Political Science at the Nicholas School of the Environment and the Sanford School of Public Policy. Her research interests broadly include the impacts of climate change on human rights and human security and their policy solutions. She aims to focus her dissertation research on climate-induced migration and conflict. She holds a B.A. in International Relations, a B.A. in Feminist, Gender, and Sexuality Studies, and an M.A. in Environmental Communications from Stanford University. Prior to her time at Duke, she worked as a consultant for a diversity and inclusion firm, Inclusion Design Group.
Brittany Tholan is in her second year of the Master of Environmental Management program at the Nicholas School of the Environment and is concentrating in coastal resource management. Brittany holds a B.S. in Aquatic Biology from UC Santa Barbara, where she worked as a research technician for two years post-grad on long-term monitoring research related to Marine Protected Areas (MPAs). In the past year, while working as an independent contractor, she has shifted her focus to the socio-economic implications of fisheries management through research in the Mexican Pacific, as well as conducted an assessment on the deep-sea fish communities of Palmyra Atoll. Brittany aims to apply her marine research background to developing sustainable fisheries management strategies and to serve as an advocate for indigenous, small-scale fishers from the community level all the way up to international negotiations.
Student Participants 
Maya Ghanem (they/them) is an undergraduate student majoring in International Comparative Studies with a concentration on the Middle East. As a Lebanese, Syrian, Muslim American, their aspirations center around Middle Eastern environmental health and justice. Maya seeks a PhD in a social science to study and support local communities and their relationships with the environment; they are particularly interested in decentralized energy systems, through which local communities can take initiative in asserting infrastructural and environmental sovereignty. Maya is also passionate about queer environmentalism and queer Muslim theology and experiences. At Duke, they are a Mellon Mays Fellow, the Justice Director of the Undergraduate Environmental Union, a Kenan Ethics in Place Fellow, a Huang Fellow, a Jummah 4 All contributor, and a Juhood staff writer.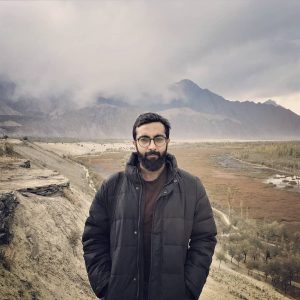 Ahmad Almakky is a second-year Master of Environmental Management candidate at the Nicholas School of the Environment, concentrating in Ecosystem Science and Conservation. Ahmad received a BSc. in Political Science, with a focus in political sociology, from the Lahore University of Management Sciences. After graduating, he worked with WWF-Pakistan on community-based wildlife conservation and renewable energy projects in Karachi and interior Sindh. After that, he worked with a private firm that carried out design-based social development projects with a number of foreign donors and partners ranging from the U.S. Department of State and USAID to the Kaizen Company and Stanford University. Then, and finally, Ahmad worked on community-based snow leopard conservation efforts with remote communities in Pakistan's Baltistan region.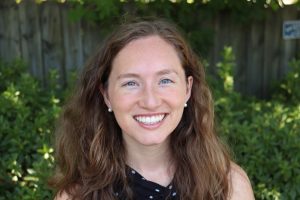 Rachel Barrales is a Master of Environmental Management student at the Nicholas School of the Environment, specializing in Environmental Economics and Policy. Rachel received her Bachelor of Science in Ecosystem Science and Policy from the University of Miami. Her interests focus on furthering climate change adaptation for coastal communities, especially in Latin America. Prior to Duke, Rachel supported the development of a Climate Change Action Plan for a California water district, led natural resource conservation projects as a Peace Corps Volunteer in Mexico, and reviewed greenhouse gas emission reduction and sustainable development projects as a Program Officer at Verra.
Indraneel Dharwadkar (Neel) is a third-year MBA/MPP student concentrating in energy and environment at Duke University's Fuqua School of Business and Sanford School of Public Policy. Neel has worked across the public and private sectors for five years and is transitioning into environmental sustainability through his graduate school education. Neel's brief experiences working on the City of San Diego's Climate Action Plan and with North Carolina's energy-burdened communities fueled his interest in environmental justice. He is committed to advancing environmental justice and building climate resilience for low-income and BIPOC communities in the US and the Global South. As part of the UNFCCC class, Neel plans to study how mobilizing finance through carbon financing and digital financial inclusion can further climate resilience and adaptation for climate-vulnerable communities. Outside of work and studies, Neel enjoys staying with local families while traveling, outdoor activities, and learning Spanish, tennis, and soccer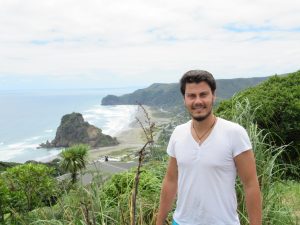 Miroslav 'Miro' Georgiev is in his second semester of the Master of Laws (LLM) at the Duke University School of Law, where he focuses primarily on business and environmental law. Originally from Bulgaria, Miro graduated law at the University of Bonn in Germany. Prior to coming to Duke, he worked as an attorney in Germany, focusing on antitrust and foreign investment law. In his career, Miro also worked at the German-Malaysian Chamber of Commerce in Kuala Lumpur, Malaysia as well as at the international law firm Hesketh Henry LLP in Auckland, New Zealand, where his focus was to advise German clients on legal matters and to promote Germany's business relations with Malaysia and New Zealand respectively.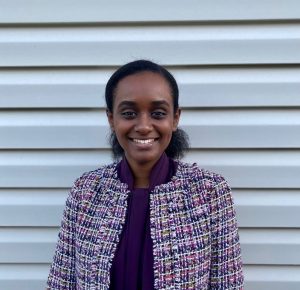 Hadeel Hamoud is a senior undergraduate student double majoring in Political Science and International Comparative Studies with concentrations in Security, Peace, and Conflict and the Middle East respectively. Her research interests broadly include the environment-migration nexus and impact of climate change on human security. At Duke, she's Mellon Mays Undergraduate Fellow where she's completing an honor's thesis studying global discourses and local narratives around climate-induced migration. Outside of Duke, she works for the Environmental Peacebuilding Association and is a research assistant for EcoPeace Middle East.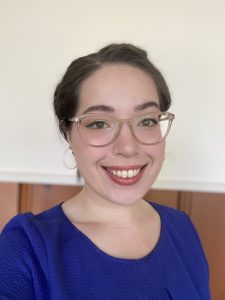 Alexandra Iturralde is a first-year Master of Environmental Management student with a concentration in Environmental Economics & Policy. Prior to Duke, Alexandra received her BA from University of New Mexico, where she studied the intersections of science, society, and the environment. She interned for NASA for engineering and science writing, gaining experience in communicating complex scientific concepts to the public and stakeholders. Environmentally, Alexandra's work is intersectional and focused on equity. She has worked with environmental justice groups on public awareness and advocacy for Downwinders of nuclear fallout in the southwest United States, and in her time at Duke and in her career, she hopes to work towards international policy that centers climate justice, energy equity, and a just transition.
Dhruv Jhaveri is currently enrolled in the Masters in Environmental Management program at Duke, where he is focusing on Energy and Environment. Prior to this, he worked with Bharat Petroleum Corp. Ltd., a national oil and gas company in India, where he was primarily looking after the supply chain of petroleum products throughout the nation. He has also briefly worked with the Council on Energy Environment and Water (CEEW), assisting the Ministry of New and Renewable Energy, Government of India, to develop a national hydrogen energy roadmap. Here, he primarily assisted in developing frameworks, data models, literature reviews, and stakeholder consultations. Dhruv's research interest lies in inspecting the critical trinity of energy, economics and climate change, with a particular focus on the ethical and rational considerations of economic development vs. ecological development. Dhruv holds an undergraduate degree in Chemical Engineering from the Institute of Chemical Technology, India.

Ben Joseph is a second-year Master of Public Policy Student concentrating in Energy and the Environment at the Sanford School of Public Policy. Ben holds a B.A. in Environmental Science from Colorado College. Previously, Ben worked in clean energy technology at Upgrade Energy in Manila, Philippines and Nikola Power in Denver, Colorado. While at Duke, Ben has worked for the Nicholas Institute for Environmental Policy Solutions and the Federal Energy Regulatory Commission on issues pertaining to electricity market regulation. He plans to pursue a career developing pragmatic policy solutions to catalyze the clean energy transition.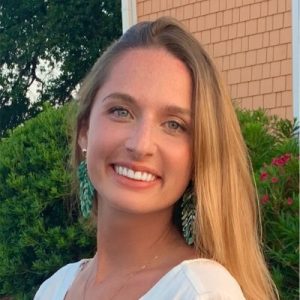 Emily Perry is a third year MBA and Master of Environmental Management candidate at the Nicholas School of the Environment, concentrating in Energy and Environment. She received a degree in Ecological, Evolutionary and Organismal Biology with a minor in Environmental Philosophy from the College of the Holy Cross. Upon graduating, she worked for a law firm in Boston, Massachusetts with an interest in environmental law and policy. From there, she transitioned to a Bioethics program at Yale University before beginning her studies at Duke University. Most recently, Emily has been an EDF Climate Corps Fellow, Summer Associate at the Carlyle Group, and consultant with Tesla. She will be working with Breakthrough Energy Ventures during the Fall of 2021 to study clean energy technologies in developing countries. Her interests include climate finance, energy access and equity, and sustainability strategy.

Sina Reichel is an LLM student at Duke Law School. Before coming to Duke, she graduated in law at the Ruhr-Universität Bochum in Germany and completed part of her legal clerkship ("Rechtsreferendariat"), where she had the opportunity to work at the Ministry for the Environment, Agriculture, Conservation and Consumer Protection of the State of North Rhine-Westfalia. She also has a BA in mathematics and political science from Ruhr-University Bochum. Back in Germany, Sina specialized in international and environmental law. Her research has focused on how climate change is impacting rules in international law (e.g., how sea-level rise threatens the statehood and maritime entitlements of small island states). Another area of interest is how conservation and climate protection can be combined to fight both climate change and the biodiversity crisis. She is also interested in how new technologies, in particular AI, can be part of the solution and how regulatory frameworks can help direct research in the right direction.
Sagar Shah is a senior at Duke University majoring in Public Policy with a focus on clean energy policy. During the past year, Sagar worked for his congressman on energy appropriations and developed battery storage projects in Washington state with NextEra Energy Resources. This past summer, he gained valuable experience preparing greenhouse gas metrics for the U.S. Department of Energy's reporting to the U.S. Biennial Report to the UNFCCC. Sagar's academic and early-work experiences have built a solid foundation in domestic energy policy. He hopes to expand his knowledge of international negotiations and policy design through this practicum.
Faculty Sponsors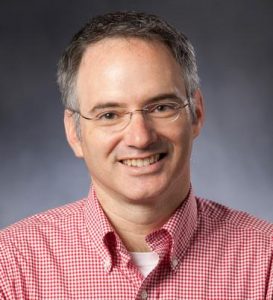 Billy Pizer holds joint appointments as professor in the Sanford School of Public Policy and as a faculty fellow in the Nicholas Institute for Environmental Policy Solutions. His current research examines how public policies to promote clean energy can effectively leverage private sector investments, how environmental regulation and climate policy can affect production costs and competitiveness, and how the design of market-based environmental policies can be improved.  From 2008 until 2011, he was Deputy Assistant Secretary for Environment and Energy at the U.S. Department of the Treasury, overseeing Treasury's role in the domestic and international environment and energy agenda of the United States. Prior to that, he was a researcher at Resources for the Future for more than a decade. He has written more than two dozen peer-reviewed publications, books, and articles, and holds a Ph.D. and Master's degree in economics from Harvard University and Bachelor's degree in physics from the University of North Carolina at Chapel Hill.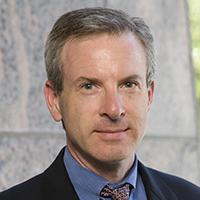 Jonathan B. Wiener is the William R. and Thomas L. Perkins Professor of Law at Duke Law School, Professor of Environmental Policy at the Nicholas School of the Environment, and Professor of Public Policy at the Sanford School of Public Policy, at Duke University.  Since 2015 he is the Co-Director of the Rethinking Regulation program at Duke. From 2000-05 he was the founding Faculty Director of the Duke Center for Environmental Solutions, now expanded into the Nicholas Institute for Environmental Policy Solutions, of which he served as chair of the faculty advisory committee from 2007-10.
Since 2002 he has been a University Fellow of Resources for the Future (RFF), the environmental economics think tank.  He is a member of the Scientific and Technical Council of the International Risk Governance Council (IRGC), and of the Chaire Economie du Climat (CEC).  He was a chapter lead author for the Intergovernmental Panel on Climate Change (IPCC), 5th Assessment Report, Working Group III, Chapter 13, "International Cooperation: Agreements and Institutions" (2014).  In 2015 he was a member of the Special Policy Study team on "Environmental Risk Management" for the China Council for International Cooperation on Environment and Development (CCICED).  In 2014-16 he was a member of the World Economic Forum's Global Agenda Council on Climate Change.
Before coming to Duke, he worked on U.S. and international environmental policy at the White House Council of Economic Advisers, at the White House Office of Science and Technology Policy, and at the US Department of Justice, serving in both the first Bush and Clinton administrations. He helped negotiate the Framework Convention on Climate Change, and attended the Rio Earth Summit in 1992. In 1993 he helped draft Executive Order 12866 on Regulatory Review. He received his A.B. in economics (1984) and J.D. (1987) from Harvard University.