Instructors
Galen Hiltbrand is a second-year Master of Environmental Management candidate at the Nicholas School of the Environment and is co-leading the UN Practicum this year. At COP23 in Germany, she assisted the organization Climate Analytics, tracking the topic of Loss & Damage. Galen spent this past summer working in Geneva, Switzerland as a Junior Associate for ICTSD's Climate & Energy program. Prior to Duke, Galen was the Assistant Organizing Director of PennEnvironment's Climate Defender campaign, building grassroots support and lobbying for climate action in Pennsylvania. Before this role, she was the Citizen Outreach Director for PennEnvironment and Environment California working on numerous environmental campaigns. Galen graduated from Georgetown University in 2014 with a B.A. in Psychology and a minor in Environmental Science. Galen intends to pursue a career expanding sustainable energy in order to mitigate the effects of climate change.
Tasfia Nayem is a Master's candidate at the Nicholas School of the Environment, where she is studying climate economics and policy. At Duke, she co-leads the U.N. Climate Change Negotiations Practicum and serves as the Senior Science and Policy Editor of Duke Law School's environmental law journal. She is currently a recipient of the Environmental Entrepreneurs 1 Hotels Fellowship, through which she researches public transportation finance with the guidance and mentorship of business leaders. She also serves on the Next Generation Advisory Council for the National Parks Conservation Association, advising the group on equitable park protection and advocacy strategies. This past summer, she was an Climate Fellow with the Natural Resources Defense Council, where she worked on international solar financing and the implementation of the Montreal Protocol in India. Prior to Duke, she worked as a climate change communicator for the U.S. Environmental Protection Agency. In this role, she helped develop and implement national strategies to promote climate science literacy and better engage the public in climate action. In her career, Tasfia aims to turn countries' climate mitigation targets under the Paris Agreement into action on the ground.
Student Participants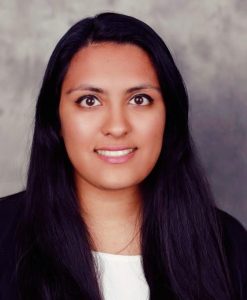 Aashna Aggarwal is a senior undergraduate at Duke University. She is majoring in Economics and pursuing a certificate in Sustainable Engagement. Aashna grew up in New Delhi, India before she came to Duke for her undergraduate studies. As a global citizen, she is passionate about sustainability, international development and economic impact. As a part of the Duke Engage program, she interned with a wind energy organization in Peru and conducted a socio-economic impact assessment and also built wind turbines from scratch. She has researched on solar electronic waste and end of life management at The Energy and Resources Institute in New Delhi, India. She was a junior associate at the International Center for Trade and Sustainable Development in Geneva where she worked on the Climate and Energy Team. She hopes to rehumanize economics and development through her future endeavors.
Dieynabou Barry is a second-year Master of Environmental Management Student at the Nicholas School of the Environment. At the Nicholas School, she is part of the Global Environmental Change concentration and is pursing the Climate Change Science and Application certificate. She is also pursuing the International Development Policy certificate at the Sanford School of Public Policy. She is interested in the intersection climate change impacts, social justice, and women and girls' rights in West Africa. Prior to her studies at Duke, Dieynabou worked in education. She first served as AmeriCorps volunteer with City Year in the Bronx. After her year of service, she moved to Washington, D.C. where she worked in the Education Practice at IREX, an international development non-profit. She helped managed three State Department education programs for U.S. and international teachers. Dieynabou graduated from Dartmouth College in 2014 with a BA in Geography modified with Sociology and Government.
Molly Bruce is in her second year at Duke University as a dual degree student between the School of Law and the Nicholas School of the Environment. Her studies concentrate on environmental law and coastal environmental management. She is particularly interested in the use of GIS and aerial surveying as tools for considering how coastal regions can adapt to climate change and how the global community can better-safeguard marine resources. Prior to coming to Duke, she spent much of her energy confronting affordable housing issues alongside various nonprofit organizations across the southern United States. She also tackled urban regreening with an organization in South Africa, saw first-hand the impacts of the oil industry on indigenous communities in Ecuador, and worked at the state-level with the North Carolina Department of Justice's Environmental Division where she observed how subnational actors implement environmental policies. Molly graduated from the University of North Carolina Chapel Hill with a degrees in Geography and Global Studies and a minor in Hispanic Studies.
Paelina DeStephano is a first year Master of Public Policy student at Duke's Sanford School of Public Policy. She hails from Washington State, where she is actively supporting efforts to block fossil fuel infrastructure through her work with Sightline Institute. Paelina has interned with Stockholm Environment Institute, where she co-authored a paper on curtailing fossil fuel extraction, and with an NGO in Bolivia, where she implemented new monitoring and evaluation technologies. She's interested in scaling ecosystem based adaptation techniques and shifting the social norms around climate change.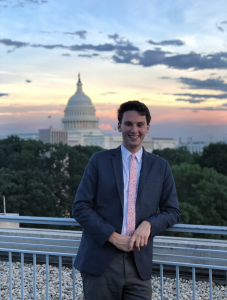 Jacob Glasser is a senior undergraduate studying Public Policy with minors in Political Science and Environmental Science and Policy. His primary interests are promoting environmental, economic, and social equity through policy. He interned for the League of Conservation Voters' Policy and Lobbying Department in Washington, DC, where he worked on a wide variety of climate and energy issues. He also interned for US Senator Dianne Feinstein in the Capitol working on her trade, business, tax, and labor portfolio. At Duke, he does research on the politics of the adaptive character of regulation and on the intergenerational effects of the criminal justice system. He also studied sustainable development and climate change adaptation for a semester in Copenhagen, Denmark.

Udit Gupta is a first-year Master of Environmental Management candidate at Nicholas School of the Environment. Before coming to Duke, he worked as Research Associate at J-PAL South Asia on the Water Quality Trading Scheme Project and Emission Trading Scheme project for particulate matter emissions. These projects seek to design, implement, and evaluate market based schemes in the context of water and air pollution respectively. Prior to joining J-PAL in July 2016, he worked at Trucost PLC as a Research Analyst in the Financial Institutions Team. At Trucost, he helped pension funds, banks, and asset managers quantify the natural capital risk of their investments. He has held internships at University of Queensland, Australia and University of Reading, UK. He holds a Bachelor of Technology in Environmental Engineering from the Indian Institute of Technology, Dhanbad.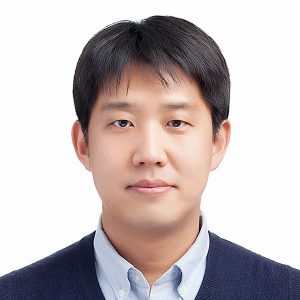 Youngwoo Kim is a first-year Master of International Development Policy candidate at Sanford School of Public Policy, with a concentration in Climate Finance, Impact Investing, and Impact Evaluation in developing countries. Prior to Duke, he has worked as a manager at the Office of Inspector General for the Korea International Cooperation Agency (KOICA). He was appointed twice as a Country Director of the KOICA office in Palestine from 2013 to 2016 and in Azerbaijan from 2009 to 2012. Youngwoo graduated from the Handong Global University with a BA in Economics and Politics in 2007. He was also awarded 21st Century Outstanding Students by the President of the Republic of Korea for his academic achievements and voluntary works. During his undergraduate years, he served as a Korean Overseas Volunteer (KOV) in Kazakhstan from 2002 to 2004.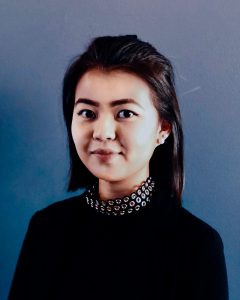 Rosanne Lam is a first-year Master of Environmental Management candidate focusing on environmental economics and policy with an energy emphasis. Her primary interests lie in working at the intersection of scientific research, sustainable business, and environmental policy. Prior to Duke, she worked at the Bill and Melinda Gates Foundation, interning for their China office's investments team, on a joint-fund interested in sustainable China-Africa engagement. Additionally, she has worked at the Ocean Park Conservation Fund in Hong Kong, where she facilitated and managed an exhibition focused on conservation and education efforts of three horseshoe crab species. Rosanne spent a month in the Galapagos Islands, volunteering and helping with Giant Galapagos Tortoise conservation and reintegration efforts. She has served as a research volunteer with Operation Wallacea, where she gained exposure to the UNREDD Programme through aiding a lead scientist with their proposal for Cusuco National Park in Honduras. Rosanne received a B.A. in Environmental Studies with a concentration in Biology from Lawrence University as part of the 3-2 cooperative degree program.
Emily Millar is a second-year Master of Environmental Management candidate at the Nicholas School of the Environment. She is concentrating in environmental economics and policy, with a particular focus on climate change policy and international development. Emily has served as an environmental communications intern for both the Sierra Club and The Nature Conservancy with a particular focus in communicating the science of climate change to the public. She graduated from Texas A&M University in 2017 with a degree in Environmental Studies and Economics.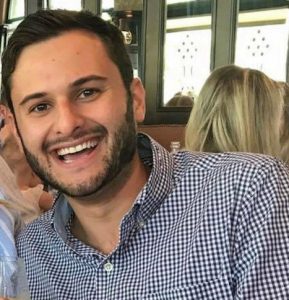 Corey Sugerik is a first-year Master of Environmental Management candidate at the Nicholas School of the Environment, concentrating in environmental economics and policy. After graduating from North Carolina State University in 2014 with a BS in Environmental Technology and Management, he continued to work for the Extension Forestry Department at NC State on projects related to biomass energy, prescribed burning, and economic impacts of the forestry sector in North Carolina. Corey then served in the Peace Corps in Malawi from 2015 to 2018, focusing on community-based forestry management, environmental education, and food security.
Cai May Tan is a first-year Master of Environmental Management student candidate at the Nicholas School of environment. She is concentrating in environmental economics and policy, with a primary interest in climate policy solutions in the developing nations context. She has a long-standing interest in the socioeconomic effects of climate change, and has interned at organizations supporting climate action and policy implementation in her home country, Malaysia. She will follow negotiations and discussions surrounding global stocktake and mitigation efforts during COP24 in Katowice. She received her B.A. in Liberal Arts with a concentration in Environmental Studies from Soka University of America in May 2018.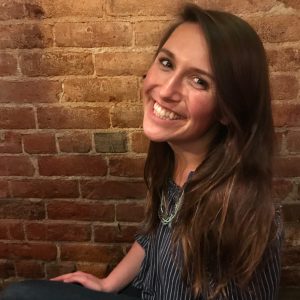 Amanda Ullman is a first-year Master of Environmental Management student at the Nicholas School of the Environment, specializing in Energy and Environment and pursuing a certificate in International Development. Prior to and during her studies at Duke, she has served as the Marketing Director for Professional Solar Products. She received her Bachelors Degree in Communication Studies with a minor in Global Studies from UCLA, where she developed her interests in international affairs through studies of French and Chinese and international study in Paris and Shanghai. Amanda is interested in energy access and development of renewable energy technologies in developing countries.
Faculty Sponsors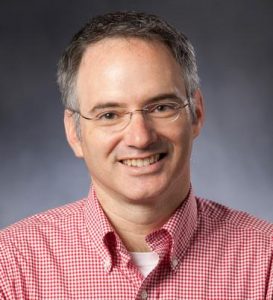 Billy Pizer holds joint appointments as professor in the Sanford School of Public Policy and as a faculty fellow in the Nicholas Institute for Environmental Policy Solutions. His current research examines how public policies to promote clean energy can effectively leverage private sector investments, how environmental regulation and climate policy can affect production costs and competitiveness, and how the design of market-based environmental policies can be improved.  From 2008 until 2011, he was Deputy Assistant Secretary for Environment and Energy at the U.S. Department of the Treasury, overseeing Treasury's role in the domestic and international environment and energy agenda of the United States. Prior to that, he was a researcher at Resources for the Future for more than a decade. He has written more than two dozen peer-reviewed publications, books, and articles, and holds a Ph.D. and Master's degree in economics from Harvard University and Bachelor's degree in physics from the University of North Carolina at Chapel Hill.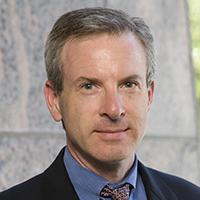 Jonathan B. Wiener is the William R. and Thomas L. Perkins Professor of Law at Duke Law School, Professor of Environmental Policy at the Nicholas School of the Environment, and Professor of Public Policy at the Sanford School of Public Policy, at Duke University.  Since 2015 he is the Co-Director of the Rethinking Regulation program at Duke. From 2000-05 he was the founding Faculty Director of the Duke Center for Environmental Solutions, now expanded into the Nicholas Institute for Environmental Policy Solutions, of which he served as chair of the faculty advisory committee from 2007-10.
Since 2002 he has been a University Fellow of Resources for the Future (RFF), the environmental economics think tank.  He is a member of the Scientific and Technical Council of the International Risk Governance Council (IRGC), and of the Chaire Economie du Climat (CEC).  He was a chapter lead author for the Intergovernmental Panel on Climate Change (IPCC), 5th Assessment Report, Working Group III, Chapter 13, "International Cooperation: Agreements and Institutions" (2014).  In 2015 he was a member of the Special Policy Study team on "Environmental Risk Management" for the China Council for International Cooperation on Environment and Development (CCICED).  In 2014-16 he was a member of the World Economic Forum's Global Agenda Council on Climate Change.
Before coming to Duke, he worked on U.S. and international environmental policy at the White House Council of Economic Advisers, at the White House Office of Science and Technology Policy, and at the US Department of Justice, serving in both the first Bush and Clinton administrations. He helped negotiate the Framework Convention on Climate Change, and attended the Rio Earth Summit in 1992. In 1993 he helped draft Executive Order 12866 on Regulatory Review. He received his A.B. in economics (1984) and J.D. (1987) from Harvard University.