On October 5, our DEEP Community members to attended a special DEEP Field Trip co-hosted by the Nicholas School of the Environment (NSOE) at Duke University and Duke University's Office for Institutional Equity and supported by the Triangle Land Conservancy.
During this DEEP event, we traveled from Duke University to Historic Stagville for a private tour about History, Race, and Environment. Next, we met with the Triangle Land Conservancy (TLC) to learn about the intersection of land conservation and racial equity. Finally, we ate lunch at the Counting House, where Paul James, Assistant Vice President of the Office for Institutional Equity at Duke University, led us in a discussion about race, history and intercultural awareness in the context of our Stagville tour. We engaged with a common read with an eye toward the history of land procurement, human rights, and American history.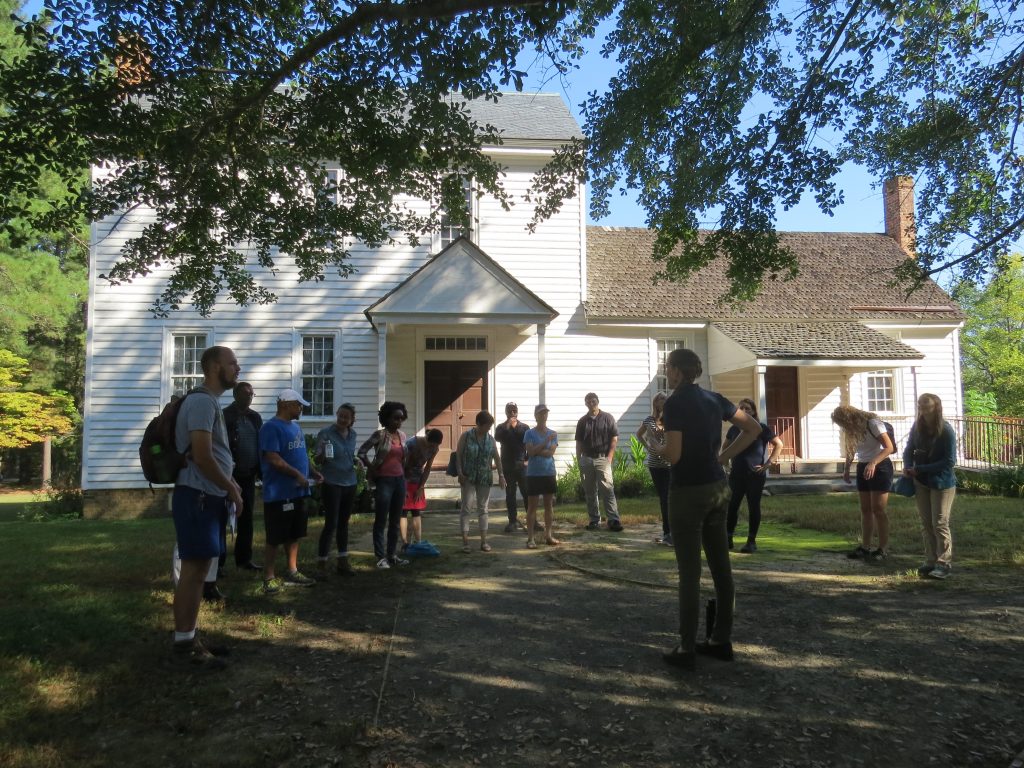 Schedule:
9:30AM Depart from Environment Hall
10:00AM Tour at Historic Stagville
11:15AM TLC Walk at Horton Grove Nature Preserve
12:00PM Leave for Lunch
12:30PM Lunch at the Counting House
1:45PM Depart from the Counting House
2:00PM Return to Environment Hall
Common Read. The Case for Reparations by Ta-Nehisi Coates. Two hundred fifty years of slavery. Ninety years of Jim Crow. Sixty years of separate but equal. Thirty-five years of racist housing policy. Until we reckon with our compounding moral debts, America will never be whole.