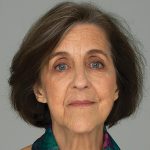 Rita Charon, MD, PhD
Professor and Founding Chair
Department of Medical Humanities and Ethics
Professor of Medicine
Columbia University
Rita Charon is a general internist, literary scholar, and the originator of the field of narrative medicine. She is Professor and Founding Chair of the Department of Medical Humanities and Ethics and Professor of Medicine at Columbia University. She completed the MD at Harvard in 1978 and the PhD in English at Columbia in 1999, concentrating on the works of Henry James. Her research focuses on the consequences of narrative medicine practice, reflective clinical practice, and health care team effectiveness. She directs the Virginia Apgar Teaching Academy for Medical Educators and Columbia Commons IPE, the health sciences campus interprofessional education and practice program. She is the recipient of a Guggenheim Fellowship, a Rockefeller Bellagio residency, and recognition from many medical and literary societies. She has served as Visiting Professor at many medical schools and universities in the US and abroad, teaching narrative medicine theory and practice. Her work has been funded by NIH, NEH, and private foundations, and her essays appear in the leading medical and literary journals. Her most recent book, co-authored with seven narrative medicine colleagues, is The Principles and Practice of Narrative Medicine (Oxford 2017).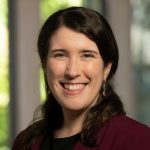 Sarah Jean Barton, ThD, MS, OTR/L, BCP
Assistant Professor of Occupational Therapy and Theological Ethics

Sarah Jean Barton is Assistant Professor of Occupational Therapy and Theological Ethics at Duke University, with a dual faculty appointment in the School of Medicine and the Divinity School. Her primary research areas include Christian theology and ethics, accessible education, and disability studies. Dr. Barton focuses on qualitative and participatory research methodologies to partner with under-represented populations in theological and educational scholarship. She has recently written on religious narratives and practices of women living with chronic pain as well as approaches to supporting professional identity formation among health professions students and learners with disabilities. She is a practicing occupational therapist with a current board-certification in pediatrics. Her first book, Becoming the Baptized Body: Disability and the Practice of Christian Community, was released in August 2022 with Baylor University Press.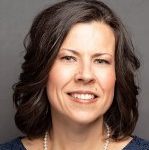 Stephanie Gedzyk-Nieman, DNP, MSN, RNC-MNN
Assistant Clinical Professor
Duke University School of Nursing
Stephanie Gedzyk-Nieman is an assistant clinical professor with a specialty certification in Maternal-Newborn Nursing and a Diversity, Equity, and Inclusion in Healthcare Ally designation from The Ohio State University.  She currently teaches in the Accelerated Bachelor of Science in Nursing (ABSN) program at Duke University School of Nursing (DUSON), as well as in the Moral Movements in Medicine interdisciplinary program through the Trent Center for Bioethics, Humanities & History of Medicine.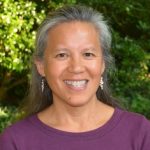 Jennifer M. Lawson, MD, MA
Clinical Associate in Pediatrics, Duke General Pediatric and Adolescent Health
Faculty Associate, Trent Center for Bioethics, Humanities & History of Medicine
Associate, Duke Initiative for Science & Society
Jennifer Lawson is a pediatrician at Duke General Pediatric and Adolescent Health.  Her approach to practice and varied interests are informed and connected by her integrative, humanistic, and transdisciplinary orientation. She is actively engaged in the medical humanities, physician well-being, diversity, equity and belonging, and the intersections of climate change and health.  Her medical humanities educational activities include Moral Movements in Medicine for healthcare graduate students and ReMed (Reimagining Medicine) for undergraduates.  Additional collaborative projects include inquiries in moral injury, initiatives in climate change and health, and DEIB facilitation. With the support of the Trent Center and transdisciplinary collaboration, she developed the webinar series, Climate Change, Health and Social Justice: Issues, Ethics and Action; a second series is in process in collaboration with Sustainable Duke. She supports pediatric resident and fellow wellness as a mentor and coach.  Her training as a Theology, Medicine and Culture fellow further informs her humanistic lens.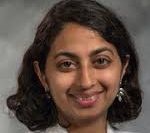 Sneha Mantri, MD, MS
Director, Program in Medical Humanities
Trent Center for Bioethics, Humanities & History of Medicine
Assistant Professor of Neurology
Parkinson's Disease and Movement Disorders Center
Duke University School of Medicine
Sneha Mantri completed her MD and Master of Science (narrative medicine) at Columbia University, followed by training in neurology and movement disorders at the University of Virginia and the University of Pennsylvania respectively. She is interested in the imaginative formation of physicians, particularly the use of creative writing to improve physician understanding of patient experience and to mitigate physician burnout. Her narrative medicine projects have been presented at the inaugural conference of the International Narrative Medicine Network (2013), the Innovations in Medical Education conference (2016), the annual meeting of the American Academy of Neurology (2018, 2019), and the annual conference of CHCI Health and Medical Humanities Network (2019). As a clinical movement disorders specialist, she is also involved in patient-physician communication initiatives sponsored by the Michael J. Fox Foundation and the Parkinson's Foundation. She was a founding editor of The Intima: A Journal of Narrative Medicine, a former writer for Synapsis, and is currently working on a historical novel on the eugenics movement of the early 20th century.
John Moses, MD
Associate Professor of Pediatrics
Duke University School of Medicine
Faculty Associate, Trent Center for Bioethics, Humanities & History of Medicine
John Moses is a primary care pediatrician and documentary photographer. He is an instructor at Duke's Center for Documentary Studies where he teaches two popular courses, Medicine and the Vision of Documentary Photography and Children and the Experience of Illness. Before attending medical school, he spent a year photographing the living and working conditions of migrant farmworkers in the Southeast, with support from the National Endowment for the Humanities. Since completing training in pediatrics, he has contributed photographs to books about teenage parents (The Youngest Parents, Norton Press) and primary care (Big Doctoring, Univ. of California Press). He co-founded Documenting Medicine at Duke, a three-year health-chancellor-funded initiative that demonstrated the viability of documentary expression in medical training (documentingmedicine.com). His upcoming book featuring the photographs of children coping with illness, will be published by Duke Press.
Ellen C. Raimond
Assistant Curator of Academic Initiatives
Nasher Museum of Art
Duke University
Ellen Raimond is assistant curator of academic initiatives at the Nasher Museum of Art at Duke University. She holds a doctorate in art history from the University of Kansas (KU) in Lawrence, Kansas, where she specialized in the history of photography; her dissertation delved into issues concerning performance, identity, an d immigration in the self-portraits of Tseng Kwong Chi, Nikki S. Lee, and Annu Palakunnathu Matthew. Prior to the Nasher, Ellen coordinated learning communities for first-year students at KU and before that academic programs at the university's Spencer Museum of Art.
Yekki Song, MD
Resident, Department of Psychiatry & Behavioral Sciences
Duke University School of Medicine
Yekki Song received her MD and PhD in medical humanities from the University of Texas Medical Branch. Her graduate work involved the study of user-created image macros (memes) on Reddit and how these were used to express symptoms and causes of burnout. Her current interests lie at the intersection of medicine and the visual arts, which include graphic medicine novels.  
Allyson Sutkowi-Hemstreet, PT, DPT, CSCS
Instructor, Department of Orthopaedic Surgery
Duke University School of Medicine

Allyson Sutkowi-Hemstreet completed her Doctor of Physical Therapy (DPT) degree at Duke University. She formerly worked at the Department of Veterans Affairs in substance abuse treatment, end-of-life, and palliative care research. She currently works in acute care physical therapy, focusing on cardiopulmonary and vascular patient populations. Allyson is also a Faculty Development Resident at the Duke DPT program. She is passionate about complex patient care, communication, inclusive education, and humanities in medicine.