Lab Member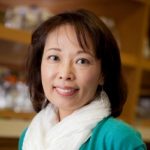 Dr. Mari Shinohara
PI of the lab, also the Director of Graduate Studies (DGS) of Duke Immunology. Had two previous experiences in the industry. One is at a Brewing Lab in a major Japanese whiskey/beer company, and another is a Danish pharma/biotech. In the first job, the beer tasting was a part of her job description (and loved it), but switched her career to immunology research. Enjoys various crafts, Brazilian music enthusiast, and ZIN (Zumba Instructor).
Dr. Nupur Aggarwal – Post-doctoral Associate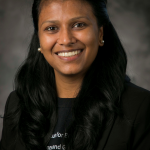 Nupur received her M.Sc. degree in Biochemistry from All India Institute of Medical Sciences (AIIMS), India in 2011, where she investigated the role of SWH/Hippo signaling pathway in glioblastoma. She earned her PhD. in 2016 from Hannover Medical School (MHH), Germany where she investigated the impact of various form of Alpha-1-antitrypsin (A1AT) and the genetic predisposition associated with this protein in human neutrophils and patients. She has authored four articles as a first author during her graduate studies. In the Shinohara lab, Nupur is working on projects to understand the role of Osteopontin (OPN) in various inflammatory disorders. In addition, she is working with different fungus like Cryptococcus- to understand its mechanism of action in immunocompromised patients; and anti TLR response of Mucor (Zygomyces) as well.  She has published a review article on "Understanding Mechanisms Underlying the Pathology of Immune Reconstitution Inflammatory Syndrome (IRIS) by Using Animal Models".
Fun fact: Nupur's passions expand beyond the lab and include hot yoga, painting and dancing. She loves to travel with her most recent adventures being to Puerto Rico.
Dr. Ban-yu Saitoh – Post-doctoral Associate
Ban-yu obtained his M.D. degree from Kumamoto University in Japan (2010). After he completed his residency for internal medicine and fellowship in neurology at Kyushu University and Hiroshima red cross and atomic-bomb survivor's hospital in 2015, he entered the graduate school of medicine at Kyushu University in Japan.
During his graduate, he studied the effect of allergic asthma on microglia, a brain resident macrophage in early life, which leads to synaptic excess and autism-like behavior. His interest is focused on innate immunity in CNS and brain-peripheral communication in the broad context of neuro-immunological disorders. He joined Shinohara lab at Duke University in June 2021 and work on experimental autoimmune encephalomyelitis and Alzheimer's disease models.
He enjoys hiking, camping with his family and friends. He also liked to go on a small trip to hot springs in Japan.
Jonathan Borush – Lab Manager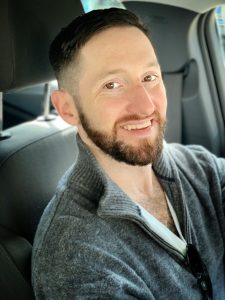 Johnathan recently obtained his Bachelor of Science from the University of North Carolina at Greensboro with a concentration in Human Biology.  As an undergraduate he studied microbiome host organisms' interaction and response to a pathogen's presence in the western honeybee. After graduation he briefly worked in the industry as a molecular scientist for a medical diagnostics lab. Johnathan joined the Shinohara lab in August of 2021 and assists lab members with various assignments.  Johnathan hopes his experience in the Shinohara lab will align with his aspirations for further education in immunology. During his free time, Johnathan enjoys cooking, watching baseball and playing his guitars.
Jeremy Ratiu – PhD Student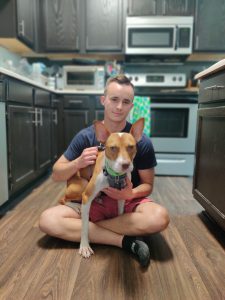 Jeremy received his B.S. in Genomics and Molecular Genetics from Michigan State University in 2014. Following undergrad he spent three years in Bar Harbor, Maine at The Jackson Laboratory studying Type 1 Diabetes (T1D) under the guidance of Dr. Dave Serreze. While at Jax, Jeremy's work focused on studying the role for class switch recombination and somatic hypermutation in B cells in T1D development as well as mechanisms of central T cell tolerance and development. Jeremy began his Ph.D training at Duke in 2017, first joining the laboratory of Dr. Yuan Zhuang where he studied the role of novel transcription factor Zinc Finger Protein 335 (Zfp335) in T cell development. In 2021 he joined the Shinohara lab where he continues his work on Zfp335 in T cell development with a focus on its role in restraining activation of the pattern recognition receptor cGAS by endogenous DNA. Jeremy maintains an active interest in basic cellular and molecular biology, genetics, and autoimmune disease. He enjoys teaching, mentoring, and development of novel laboratory tools and techniques.  
During his free time, Jeremy loves to travel with his partner Pim, play with his dog Jax, golf, and cook.
Estefany Reyes – PhD Student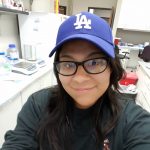 Estefany earned her bachelor's degree in Biology and Spanish from Williams College in 2012. While at Williams, she pursued research on noncoding RNA generation in the yeast model of the yeast, S. cerevisiae.  Before beginning her Ph.D. training in at Duke, Estefany worked at the Beckman Research Institute of City of Hope in southern California where she focused on understanding and defining the roles of noncoding RNAs in the regulation of gene expression in cancer and autoimmunity (miR-142 and miR-146a). Since joining the Shinohara lab in 2018, Estefany has been focusing on elucidating the role of central nervous system resident cells during cryptococcal meningitis. She maintains an active interest in infectious diseases, innate immunity, and neuroimmunology. She enjoys teaching, mentoring, and is an active advocate for increasing the diversity within the biological science.
During her free time, Estefany loves to travel with her two boys and husband. Independently, she loves to spend time with friends, hike, read, and learn new languages (currently fluent in English, Spanish, and Italian).
Elliot Lin – PhD Student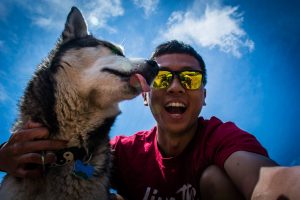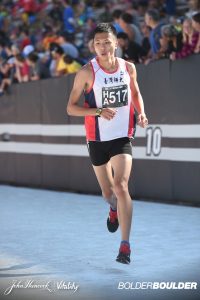 Elliot obtained my bachelor's degree in Life Science and Exercise Science from National Taiwan Normal University in 2017. In the following two years, he received my master's degree in Life Science from National Taiwan University. His master's thesis project was focusing on the pathogenesis of neutrophil extracellular traps (NETs) in inflammatory bowel disease (IBD).
Elliot joined Shinohara in 2021 and works on functions of osteopontin in CNS diseases. During free time, he likes to go for a run, make coffee, drink coffee, and photography. Fun facts: Elliot used to be a track and field athlete competing at the top division collegiate sports in Taiwan. He used to work as a barista at a cat cafe. Before leaving Taiwan, he started picking up Muay Thai for hobby.
Devon DiPalma – MD/PhD Student
Devon is an MD/PhD student, joining the lab in 2021. He did his undergraduate training at Duke University, where he received a B.S. in neuroscience and B.A. in philosophy. His undergraduate research was focused on neuropharmacology, which resulted in graduation with distinction honor. After graduation, he spent two years at the NIH in the Experimental Immunology Branch, where he transitioned his research interests to the role of the 𝛄c family receptors in the development and homeostasis of different sub-populations of T cells. He looks forward to broadening his immunology research interests in the Shinohara lab.
Nico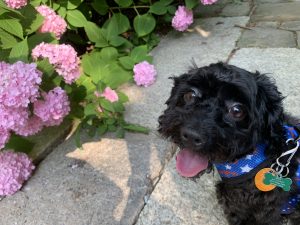 Maltepoo boy. Lots of energy in his small fluffy body. His job description is encouraging PI when she writes. Walking on foot is his signature move.
Rex
He enjoys walkng underfoot, goingout to bars with his dad, shredding his toys. He is living his best life as the little "person" that he thinks he is.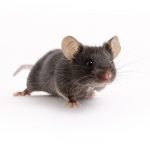 "Mouse"
Black, sometimes white, small fellows. Arguably the most important contributors to all the lab projects. Thank you, little ones!