Post-doctoral Fellows

Martin earned his BSc and MSc in Biochemistry and Molecular Biology from the University of Bremen in Germany and his PhD in Microbiology from the John Innes Centre in the UK. In 2016, Martin started his postdoctoral training in the lab of Professor Richard Brennan at Duke University where his research aims to understand cellular processes, such as multidrug resistance in bacteria and the enzymes involved in trehalose biosynthesis in pathogenic fungi to develop potent antimicrobials. He researches their structures, interactions, and antifungal agents, which have been identified by collaborators at the St. Jude Children's Research Hospital. In addition, Martin is studying the structure and function of bacterial toxin-antitoxin systems in Escherichia coli and pathogenic Burkholderia species. Toxin-antitoxin systems control bacterial persistence, resulting in multidrug tolerance.

Erica earned her BS in Biology from the University of Maryland at Baltimore County and her PhD in Biology at the University of North Carolina at Chapel Hill in 2013.  She studied type III effector proteins in plant pathogens in the lab of Jeff Dangl. As a postdoctoral scholar in Dr. Richard Brennan's lab, Erica is studying the trehalose biosynthesis pathway, which is required for virulence in major invasive fungal pathogens (Candida albicans, Aspergillus species and Cryptococcus species). Erica focuses on determining interactions among trehalose biosynthesis enzymes which are critical for function and elucidating the structure of a trehalose biosynthesis complex. Additionally, Erica is working to solve structures of trehalose biosynthesis enzymes in complex with potential inhibitors.
Associate in Research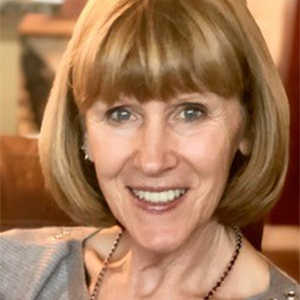 Sue earned her BS in biology from Notre Dame and MA in biotechnology/biology from Washington University in St. Louis. In a collaborative effort with researchers at CHOP she investigates the molecular and cellular determinants of bacterial pathogenicity, of non-typeable Haemophilus influenzae. NT. H. influenzae is a common commensal in the nasopharynx and represents the leading cause of otitis media and sinusitis in children and exacerbations of chronic obstructive pulmonary disease in adults. Her current projects include crystal structure determination of the major adhesin and translocating domain expressed by this pathogen.
Sue is also studying enzymes involved in trehalose biosynthesis pathway, which is required for virulence in major invasive fungal pathogens (Candida albicans, Aspergillus species and Cryptococcus species). She is working to solve the structure of TPS2, a trehalose biosynthesis enzyme in complex with a potential inhibitor of the trehaolse biosynthetic pathway.
Graduate Students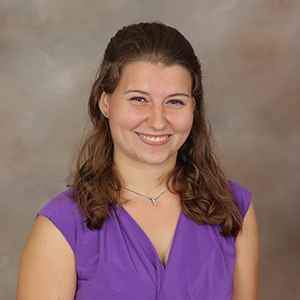 Grace earned her BS in Chemistry and Biology from Florida Southern College in the Spring of 2015. The following summer, she started in the Cell and Molecular Biology program at Duke University and in 2016 joined the Brennan lab and the Department of Biochemistry. Grace's work focuses on structurally and biochemically characterizing the transcriptional repressor, MtrR, from Neisseria gonorrhoeae. In addition, she is studying the transcriptional repressor, MprA, from E. coli in collaboration with Dr. Mehreen Arshad from Northwestern University. Both transcriptional repressors regulate the expression of efflux transporter genes. Grace is interested in elucidating mechanisms of antibiotic resistance in these pathogenic bacteria and the role that these transcriptional regulators play in bacterial survival during host infection.
Grace Hooks earned her BS in Biology with a minor in Biochemistry from New Mexico State University in 2018. She then spent a gap year at Yale University where she worked as a postgraduate assistant in the Department of Molecular Biophysics and Biochemistry. In 2019 she began her doctoral studies at Duke University and joined the laboratory of Dr. Richard Brennan in the Spring of 2020. Grace's work will focus on elucidating the induction mechanism of MtrR, which is part of the TetR family, and whose members help the microbe address deleterious environmental changes. Additionally, she will be investigating Hfq, a posttranscriptional regulator that binds small noncoding RNAs.
Undergraduate Student

Luke is pursuing a BS in Chemistry with a concentration in Biochemistry and a minor in Psychology. He joined the Brennan lab in the Summer of 2018 and is working on the biochemical characterization of RAMOSA3, a trehalose-6-phosphate phosphatase and possible transcriptional regulator within maize identified by our collaborators at Cold Spring Harbor.