Riley Allen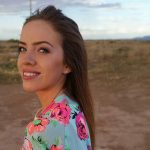 I am from Southern Arizona, and I am also a first year student at Duke. My interests lie in Cultural Anthropology and Global Health. I am interested in this project because I am a firm believer that globally, education should be accessible to anyone who wished to advance their education. I am also very interested in Portuguese and Brazilian studies.
Joe Beck
Joe is a rising sophomore from Alexandria, Virginia.  He is majoring in Public Policy with a concentration in Economics.  He is interested in learning about social mobility through access to higher education.  He hopes to learn and engage with Brazil in order to understand more fully the nation from which his family is from.
Andrew Guinn
Andrew Guinn is a doctoral student in the Department of City and Regional Planning at the University of North Carolina at Chapel Hill. His work on the Cost of Opportunity project is focused on understanding the expansion of technical and professional education, and on the statistical analysis of quantitative data on education and labor market data. His dissertation project uses qualitative and quantitative methods to examine how policies that promote access to technical and professional education contribute to social mobility and urban upgrading in Rio de Janeiro and Pernambuco.
Adair Necalli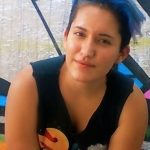 I am currently an undergraduate student and a Mellon Mays fellow, Class of 2019, studying Linguistics at Duke University, focusing on language policy. My own research project – which currently focuses on my country of birth, Mexico – studies how the process of valorization of indigenous languages is affected by our governments, our schools, and the ideologies of those around us. I continue to be a part of this Bass team because I am passionate about access to higher education for the communities that have been denied this right for generations. During the year I've been involved with this project, I've fallen in love with Brazil, especially the communities we've gotten to know in Nova Iguaçu, and I can't wait to spend another year dedicating myself to this team. In my life, I hope to be able to use the skills I've learned and opportunities received to help the communities around us in need of serious institutional change in order to allow their children to thrive and grow.
Mitchell Ryan
A sophomore at UNC-Chapel Hill, Mitchell is double majoring in Economics and Interdisciplinary Studies, the latter focused on ideas of critical pedagogy within higher education along with collective action around common-pool resource theory/management. Mitchell is thrilled to be a part of this project after spending a bridge year in Garopaba, a small fishing town located in southern Brazil, prior to college. He is interested in exploring the relationship between higher education, community based organizations and public utility access and management. Lately he has begun to foster an interest in co-operatives and water access in urban spaces
 Faculty Coordinators:
John D. French
John D. French was born in Rochester New York in 1953, where his Canadian-born parents had moved in 1950, two years after his father's doctorate in nuclear physics at Massachusetts Institute of Technology. He grew up in a cosmopolitan science family (his father held the Andrew Carnegie Chair in Physics at the University of Rochester) and lived for a year in Holland where he attended a Dutch elementary school followed, on his return to the U.S., by four summers in French-speaking camp in Quebec. His involvement with Latin American began in 1967-1968 when his father was teaching at the National Autonomous University of Mexico (UNAM), a period of growing student unrest that would led up to dramatic protests during the Mexico City Olympics and the subsequent Tlatelolco massacre.
As a freshman at Amherst College, Dr. French declared his major in history during his first week of school (he received his BA in U.S. history in 1975) and then spent two years doing solidarity work and congressional lobbying over U.S. support for the Pinochet dictatorship. In 1979, he received his M.A. in 19th Mexican history from the University of Pittsburgh and in 1980, at the end of his first year at Yale, traveled for the first time to Brazil. His research centered on the crescendo of strikes in the industrial ABC region from 1978-1980 that launched a young trade union leader into national international fame (Brazil's current President Lula). He conducted eighteen months of field research in Sao Paulo in 1981-1982, twelve additional months in northeastern Brazil in 2000, and five months of additional field research in smaller increments. He taught at the Utah State and Florida International University between 1985 and 1992 when he arrived at Duke (he was tenured in 1995) where he is a Professor of History and African and African-American Studies.
Katya Wesolowski
As an anthropologist and dancer, my teaching and research interests center on Brazil, Latin America and the Africa Diaspora. My work focuses on expressive culture and globalization; bodies and embodiment; the intersections of dance and sport; race, gender and social inequalities; violence and social justice. I am also concerned with the methodological and pedagogical challenges of researching, writing and teaching about ephemeral expressive practices and embodied knowledge such as dance. My current research and publications focus on the many facets of the Afro-Brazilian game/dance/fight of capoeira, which I have also been practicing and teaching for over twenty years.
 Graduate Student Coordinators:
Stephanie Reist

Stephanie is a fifth year, dual MPP-PhD student. Her research focuses on place-making in Brazil and Colombia. She is currently conducting field research in Rio de Janeiro.
Gray F. Kidd
Gray was co-instructor of the Bass course for the 2016-17 academic year and a fourth year doctoral student in the Department of History.
He is writing about the politics of culture in the port city of Recife, Pernambuco, in Northeast Brazil between 1958 and 1986.
Travis Knoll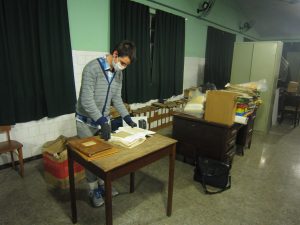 A third-year history PhD student, Travis currently serves as project manager.
He is developing a dissertation project tracing the trajectory of Brazilian Liberation Theology since 1976 and its embrace of Brazilian black movements, specifically through mutual efforts to promote ethno-racial affirmative action policies in Brazilian public and higher education.
Former Team Members:
John Victor Alencar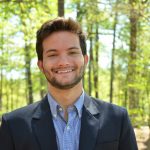 John Victor is a rising senior from Columbia, South Carolina, majoring in Economics and minoring in Global Health and Visual and Media Studies. He is interested in this Bass Connections project in the Baixada Fluminense because he works with and learns about social mobility in an American and international context and is excited to see how economic disparity is realized and combatted in the favelas. As a Brazilian American, he is also looking forward to delving more into his own culture and country in an academic setting. In the past, he has been involved in research and programs domestically as well as in countries like Ghana and India.
Aaron Colston
Aaron is a graduate student from Los Angeles, California who works primarily on the United States. His research involves the politics of adult literacy in the civil rights movement, and he looks forward to investigating similar issues in pre-dictatorship Brazil. He hopes to learn what young Brazilians want out of a university education, and what possibilities there are for university and community partnerships. When he is not doing academic work you can find him on a social excursion with friends, laughing over the phone with his grandmother back home, or practicing Bach or the blues on his alto saxophone.
Jessica Lee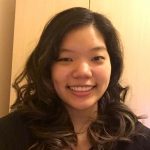 I am a junior Classical Civilization major. I have been training in capoeira for four years, and I started the student group Capoeira Crazies. After studying Portuguese at Duke, I participated in Duke in Brazil in 2014, during which we visited NGO's in Rio focused on helping the socio-economically disadvantaged, particularly youth. My experience during DiB deepened my interest in Brazilian socio-economic issues, especially those concerning education; one NGO that resonated with me offered capoeira classes to children in favelas, provided that they attended school. As a member of this team, I will contribute to the long-term solution this project is striving to achieve for socio-economic and educational issues similar to those I encountered two years ago.
Zhong Huang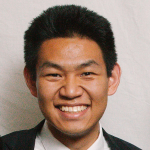 Zhong is a freshman hailing from Solon, Ohio. After impulsively taking a Brazilian capoeira class with Professor Wesolowski, he found himself applying for this bass connections project despite having never set foot in South America (yeah, he was surprised too). This summer, he plans to learn Portuguese in preparation. When he's not humming capoeira songs, Zhong can usually be found practicing mock trial openings and swing dance choreography (the combination of which is quite the sight). He's beyond excited to join the team and looks forward to exploring his newfound interest in Brazil, especially as it relates to higher education.
Michael Ivory, Jr.
Michael Ivory is a junior at Duke University majoring in Political Science with a concentration in Political Economy, as well as a minor in French. He is deeply interested in the political economy of development. How do the government and market intersect to create problems for poor and black and brown communities? How then, can the public and private sectors collaborate to repair the damage? Apart from his life as a student, Michael enjoys learning languages, listening to music, scribbling in his sketchbook, and having shameless dance sessions with his friends in his dorm room—or anywhere for that matter.
Eyram Klu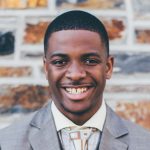 Being born in the United States to two immigrant parents from Togo, West Africa, I learned all my life about the concept of social mobility. It fascinates me that rags-to-stories do happen and can happen; and that by my parents' example, there is hope that anyone can climb the socioeconomic ladder. Inspired by my parents, I became interested in pursuing a career in social entrepreneurship mainly on the African continent. I chose this specific Bass Connection project because I believe that much of what we find in the Baixada can be applied to many places in Africa and worldwide.
Leighanne Oh
Leighanne is a M.S. in BME student. After completing her undergraduate at Duke, she realized that you should never say never about wanting to leave Duke because she clearly is still here. A Durham local, Leighanne has loved her time at Duke. She participated in DukeEngage Lebanon in 2011 where her world changed as she was thrown into the convoluted space of working with low income Lebanese and Palestinian refugees. After that, she studied abroad in Istanbul and Berlin. As a Bass Connections veteran, Leighanne will be spending her summer traveling to Peru and Indonesia to work with NGOs in the energy access space. Most of the time, you will find Leighanne on EQUAD running around from class to lab. Sometimes, she's injecting mice with the potential cure for cancer. She is also very involved with DUhatch, the student incubator and is the official overglorified emailer. With an investment banking background and a passion to work directly with a community, Leighanne is extremely excited to be joining the Baixada Bass Team to learn more about how to conduct field work while crunching all those numbers to write substantial grants.