Informal discussions across Duke made clear the need for a "home" for people working in project management: a survey found that nearly 600 Duke employees have at least some project management responsibilities.
Many of these individuals, however, are in isolated pockets and may be the only project manager in their workgroup. 
By connecting project managers and creating a robust community, we can learn from each other, enhance our individual and collective success, and support one another's development. 
The Duke PMCoP is a home for all at Duke and the Durham VA Health Care System who are passionate about helping achieve project goals, whether through the formal or informal use of project management best practices. Our membership is broad – many of our members are certified Project Management Professionals (PMPs), many are not, and we work in a variety of fields — but we are all committed to ensuring that our projects are on track, on budget, and on time and that they meet exceptional quality standards.
If you want to learn about project management, contribute your own knowledge, and interact with others who share your interests and professional responsibilities, this is the group for you!
2023 Duke PMCoP Steering Committee
The Duke PMCoP is governed by a Steering Committee composed of professionals passionate about project management best practices and who represent settings across Duke and the Durham VAHCS. The Steering Committee developed a charter for the Duke PMCoP and holds a standing biweekly meeting for planning and decision-making. Current members are as follows:
Provide support to each committee through monthly meetings to discuss ideas, address hurdles, and maintain momentum.
Provide support to each SC member through regular communications and tracking (e.g. minutes, follow up surveys, etc.)
Strategic planning for CoP expansion by additional PMCoP programming, membership, outreach platforms, and training.
Continue identifying and addressing project management as a practice in the scientific community at Duke to support the efficient and rigorous conduct of high-quality research to advance knowledge and improve human health
Marcus Johnson, MPH, MBA, MHA
Director of Sponsorship, VA Liaison
Director of PMCoP Toolbox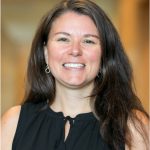 Director of Communications
North Carolina Project Management Institute (NCPMI) Liaison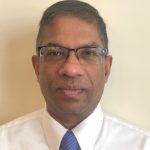 Bala Balakumaran, PhD, MBA, PMP
Vice Chair of Programming
The Duke PMCoP also has the following subcommittees: the Toolbox Committee, the Membership Outreach Committee, the Communications Committee, the Sponsorship/VA Committee, and the Programing Committee. Click below to learn more information on the missions and goals of each subcommittee.