LGBTQ+ LIFE AT DUKE LAW
OutLaw is an affinity group for LGBTQ+ students at Duke University School of Law.
Duke OutLaw serves to advance four main goals:
(1) advancing the professional careers of our members,
(2) building our community within and outside the law school,
(3) increasing LGBTQ+ representation at Duke Law, and
(4) promoting the study of legal issues affecting the LGBTQ+ community.
LATEST EVENTS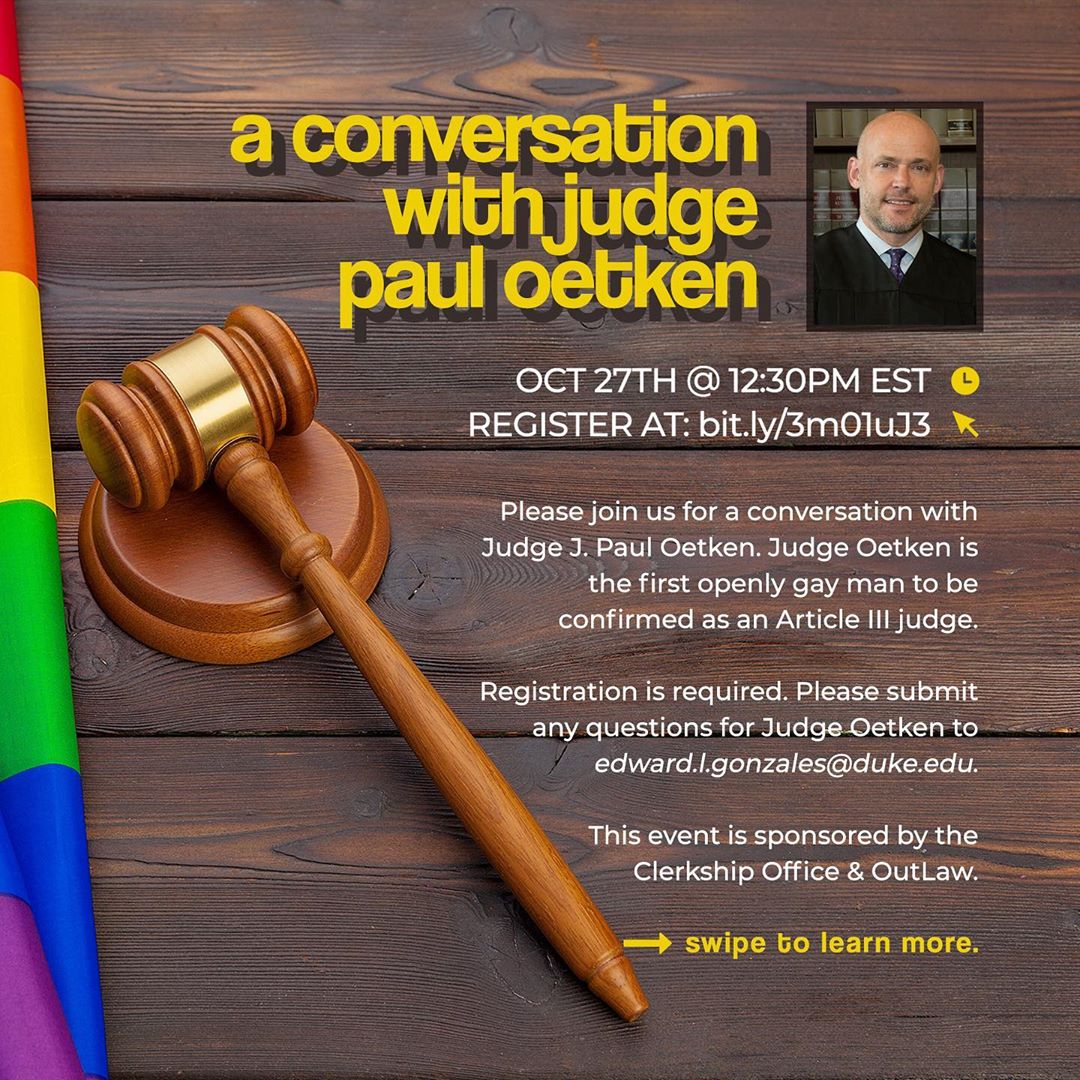 Please join us next week for a conversation with Judge J. Paul Oetken. Judge Oetken is the first openly gay man to be confirmed as an Article III judge. This event is sponsored by the Clerkship Office and OutLaw. Space is limited. Register here: https://duke.zoom.us/meeting/register/tJUodu6oqD8qE9EzMWS_R7I5rv9q60CJye7F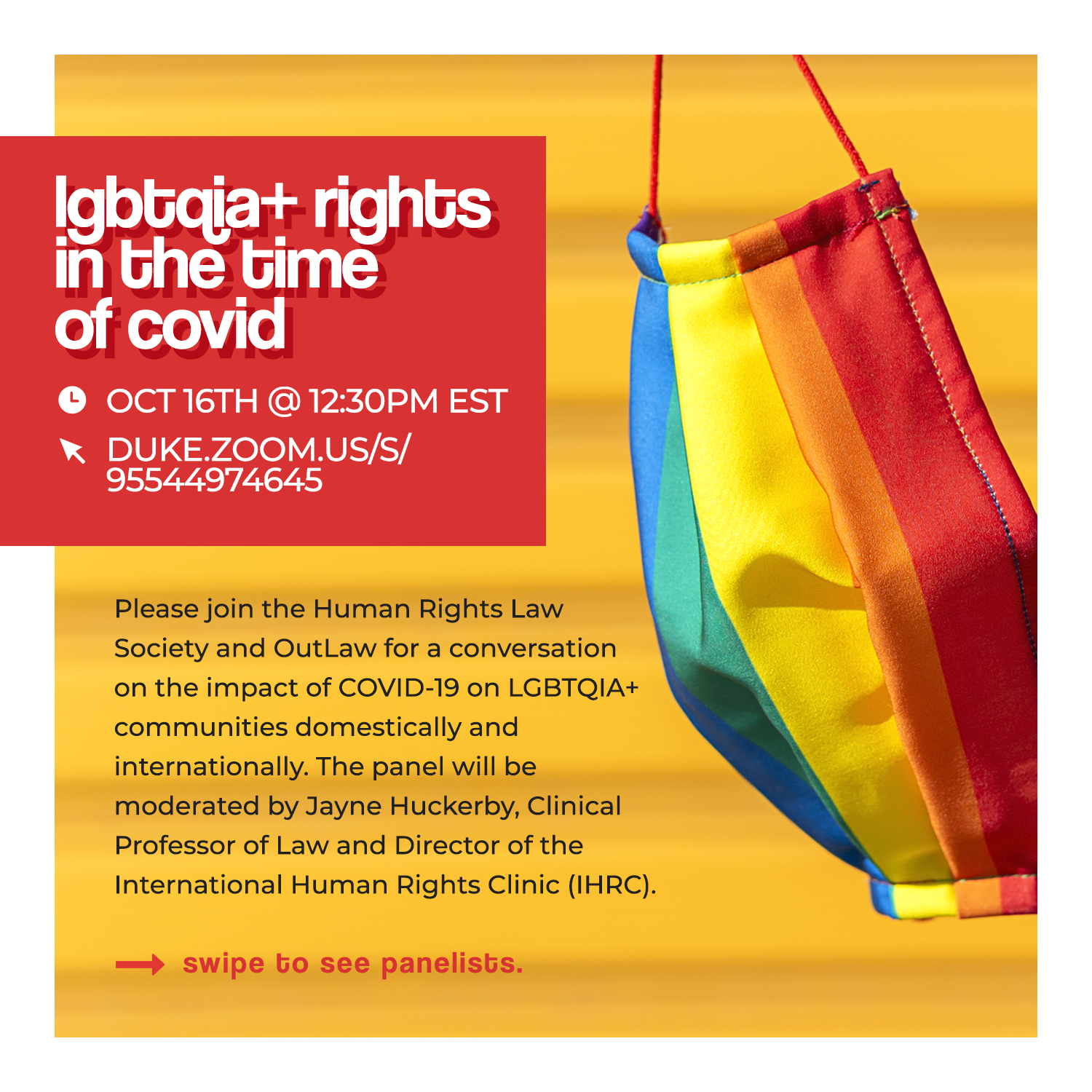 October 16th at 12:30–1:30 pm [ET] Please join the Human Rights Law Society and Outlaw for a conversation with Kyle Knight, Cristian González Cabrera, and Ames Simmons, moderated by Jayne Huckerby, Clinical Professor of Law and Director of the International Human Rights Clinic (IHRC). Kyle Knight is a Senior Researcher with the Lesbian, Gay, Bisexual, Read more about LGBTQIA+ Rights in the Time of Covid[…]
Previous
Next
Please contact current President
Morgan Kelleher
if you have any questions related to our organization.