David Mitzi (Faculty Adviser: MRS@Duke) is the Simon Family Professor at Duke University, with appointments to the Departments of Mechanical Engineering and Materials Science and Chemistry. He received his B.S. in Electrical Engineering and Engineering Physics from Princeton University (1985) and his Ph.D. in Applied Physics from Stanford University (1990). Prior to joining the faculty at Duke (2014), Dr. Mitzi spent 23 years at IBM's Watson Research Center, where his focus was on the search for and application of new electronic materials, including organic-inorganic perovskites and inorganic materials for photovoltaic, LED, transistor and memory applications. He served as manager for the Photovoltaic Science and Technology Department, where he initiated/managed a multi-company program to develop a low-cost, high-throughput approach to deposit thin-film chalcogenide-based absorbers for high-efficiency photovoltaics. Dr. Mitzi has been elected a Materials Research Society (MRS) Fellow, named a Clarivate Analytics Highly Cited Researcher and received the 2020 ACS Award in the Chemistry of Material. In his spare time, Dr. Mitzi enjoys outdoor activities including running, biking, hiking and gardening.
Adrienne Stiff-Roberts (Faculty Adviser: MRS@Duke) is Jeffrey N. Vinik Professor of Electrical and Computer Engineering at Duke University, where she is also Director of Graduate Studies for the University Program in Materials Science and Engineering. Dr. Stiff-Roberts received a B.S. in physics from Spelman College (1999), a B.E.E. in electrical engineering from Georgia Tech (1999), and an M.S.E. in electrical engineering (2001) and a Ph.D. in applied physics (2004) from the University of Michigan, Ann Arbor. Dr. Stiff-Roberts is a recipient of the NSF CAREER Award, the ONR Young Investigator Award, the IEEE Early Career Award in Nanotechnology of the Nanotechnology Council, and the PECASE. Her current research interests include organic and hybrid thin-film deposition by resonant-infrared matrix-assisted pulsed laser evaporation (RIR-MAPLE); materials characterization of organic and hybrid thin films; and the design, fabrication, and characterization of organic and hybrid optoelectronic devices, especially infrared photodetectors, photovoltaic solar cells, and multi-functional sensors.
Genesis Higueros (President: MRS@Duke, 2021-22) is a second-year doctoral student in the Mechanical Engineering and Materials Science department at Duke. Her research focuses on fast charging through innovative electrode structural design for electric vehicles and renewable energies. Genesis received a Bachelor of Science in Environmental Engineering, from the University of California, Merced. She has been a passionate volunteer and creator of outreach projects in her undergraduate program and hopes to extend her efforts through her current position as Outreach Coordinator. Her objective is to continue inspiring students from underrepresented communities to pursue a higher education in STEM with the help of MRS.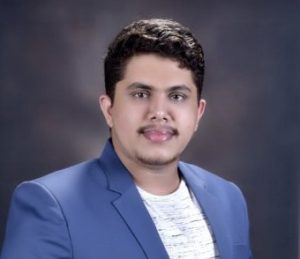 Sai Smaran S B (Vice-President: MRS@Duke, 2021-22) is a MatSci masters student working on Superionic Conductors and battery tech in the Delaire group. While not doing experiments and complex calculations, I spend my time in finance, neuroscience, philosophy, wealth creation, entrepreneurship, human behavior and spirituality. I sometimes 3D print weird things. I believe in "Nullius in verba" and "Specialization is for insects".
Akash Singh (Treasurer: MRS@Duke, 2021-22) is a messed up guy. He is Ph. D. student working on perovskites based energy and memory materials but doesn't know which area to focus. In his free time which he seldom snatches from his sleep, enjoys theater and playing bamboo flute. Being involved with MRS for last three years, he has set his heart on developing a closely knitted materials research community at Duke.
Madelynne Olexa (Secretary: MRS@Duke, 2021-2022) is an Undergraduate student studying Neuroscience and Biology. She works in the Ji lab studying interactions between neuronal cell populations and various receptor families in modulating analgesic tolerance. During her free time, Maddie likes to read, make jewelry, and eat.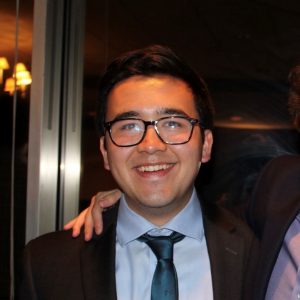 Winston Lindqwister (Outreach Coordinator: MRS@Duke, 2021-22) is a second-year PhD student in Civil and Environmental Engineering. His research focuses on simulating and modeling synthetic geomaterials under Dr. Manolis Veveakis. As Outreach Coordinator, Winston hopes to inspire students in underrepresented communities to pursue careers in STEM through the many outreach events of MRS. In his free time Winston loves to play music, cook, and play sports.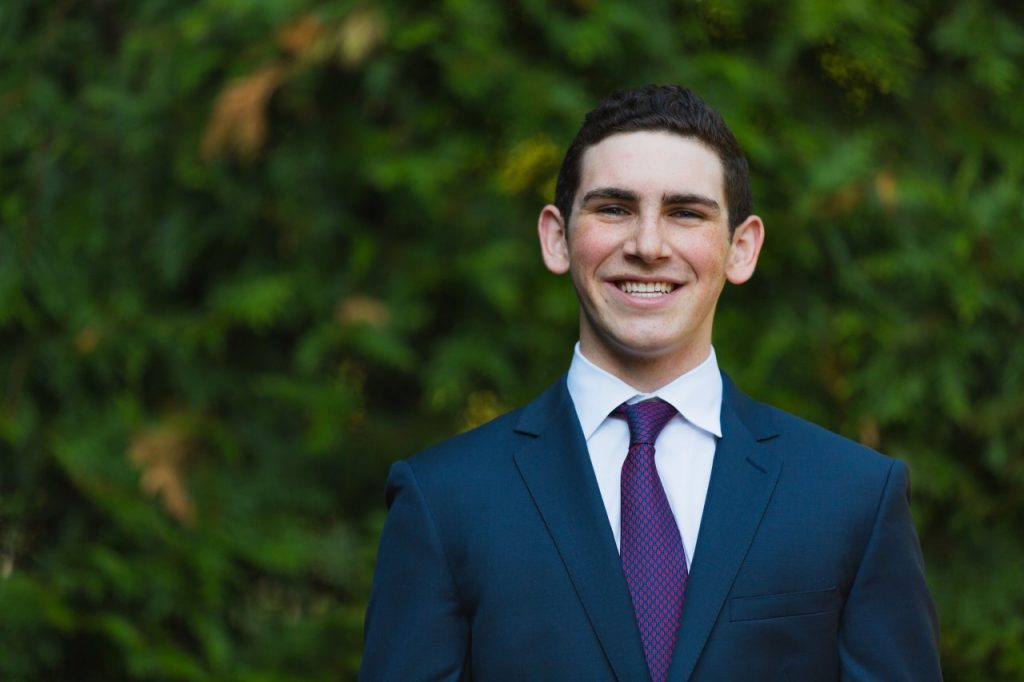 Tanner Zachem (Media Liaison: MRS@Duke, 2021-22) is an Undergraduate student studying Mechanical Engineering and Materials Science with a minor in Math. He has worked on designing a novel surgical tool for endonasal neurosurgery and is the winner of the 2019 No-Barriers Global Impact Challenge where he designed and engineered an adaptive t-shirt with integrated circuitry to aid children who are non-verbal by letting their teachers and nurses know of position changes. He has run his own photography business for 8 years now and in his free time enjoys taking photos and powerlifting. His goal is to inform the undergraduate community about MRS and assist them in getting involved.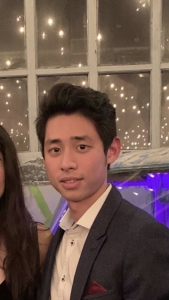 Ethan Ho (DMI Liaison: MRS@Duke, 2021-22) is an undergraduate student studying Biomedical Engineering with a focus on biomaterials and material science certificate. He has worked with using 3D printed polylactic acid to improve dental pulp stem cell differentiation, and has presented it at the international MRS fall meeting. At Duke, he is also involved in the Segura lab, where he seeks to characterize void space in hydrogels and attempts to use it to accelerate wound healing. In his free time, he loves to support duke basketball, as well as playing basketball and tennis. He hopes to bring more Materials research resources to the community through Duke Material Initiatve (DMI).
Logan Glasstetter (Undergraduate Liaison: MRS@Duke, 2021-22) is a fourth-year undergraduate biology and chemistry double major researching the force-coupled behavior of salient, polymer-embedded chemical structures, including those relevant to organometallic catalysis and rational design of degradable polymers. He hopes that his work with MRS@Duke will increase undergraduate interest in polymer science.