Research Team (MDPMC Phase II)
Dr. Rima Kaddurah-Daouk, PhD.
Duke University
Dr. Boadie Dunlop, MD, MS
Emory University
Boadie Dunlop, MD, MSCR, has served as the Director of the Mood and Anxiety Disorders Program (MAP) at Emory University since 2006.  He graduated from Mayo Medical School in 1997 and completed his Residency in Psychiatry at Emory in 2001. His clinical research is focused on the neurobiology, psychopharmacology and treatment of major depression, bipolar disorder, and anxiety disorders.
Dr. Gabi Kastenmüller, PhD
Helmholtz Zentrum München
Director (acting) of the Institute of Bioinformatics and Systems Biology (IBIS), Helmholtz
Zentrum München.  Her group studies human chemical individuality and its effects in health, disease, and treatment, metabolome-wide and genome-wide associations, and creates nioinformatic tools and databases for metabolomics data analysis and data interpretation
Dr. Matthias Arnold, PhD
Helmholtz Zentrum München
Lead analyst on metabolomics projects at the Helmholtz Zentrum München.  Dr. Arnold specializes in metabolomics as well as the integration with multi-omics into networks. As lead analyst he is involved in the QC and analysis of metabolomic datasets and consults on the analysis plans of other analysts across multiple metabolomics consortia.
Dr. Alejo Nevado-Helgado, PhD
University of Oxford
Dr. Nevado-Helgado leads the AI team in the TNDR (https://www.psych.ox.ac.uk/research/dementia-research-group) laboratory in the Department of Psychiatry, formed by 10 excellent machine learners and bioinformaticians. Their focus is on the applications of machine learning and bioinformatics to mental health care. He is collaborating with the MDPMC for the application of machine learning to metabolomics-genomics for novel insights into MDD.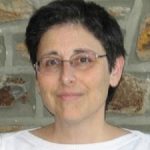 Colette Blach
Duke University
Colette Blach is the MDPMC data manager.  Her role is critical for all processes involving organizing and distributing raw datasets for quality control to fully vetted, versioned and locked datasets to consortium members and to the public in a timely manner.
Dr. Dennis Mook-Kanamori, MD
Leiden University
Dr. Dennis Mook-Kanamori, MD works at theDepartment of Clinical Epidemiology and Primary Care at the Leiden University Medical Centre. He coordinates the genetic studies in the NEO (Netherlands Epidemiology of Obesity). His current research focuses on metabolomic, genetic and environmental markers of complex traits.
Dr. Xianlin Han, PhD
University of Texas Health Sciences Center, San Antonio
Dr. Xianlin Han is an internationally-renowned investigator in the fields of lipidomics, lipid metabolism, and lipid biochemistry working at the University of Texas Health Sciences Center in San Antonio.  He has developed expertise in broad areas of research, such as diabetes, neuroscience, and metabolic biochemistry.  His current research focuses on diabetic neuropathy, mitochondrial dysfunction in diabetic hearts, Alzheimer's disease and mood disorders, such as depression. He serves as a lipidomics expert consultant with the MDPMC.
Dr. Piero Rinaldo, MD, PhD
Mayo Clinic
Dr. Rinaldo is currently interested in the clinical implementation of multivariate pattern recognition software that improves the interpretation of complex profiles of laboratory results. The goal is to integrate all clinically significant results available to diagnose a particular condition in a single score in a manner that is objective, evidence-based, and open to worldwide collaboration and data sharing. He is consulting with the MDPMC to apply these same techniques with metablomics data.