Depression Studies
The Emory PReDICT Study
The Emory PReDICT Study is led by consortium co-PI, Dr. Boadie Dunlop.  Samples from this study together with samples from Mayo Clinic's PGRN SSRI study allowed us to define metabolic signatures and biochemical pathways implicated in states of remission and depression, treatment-resistant depression, sub-phenotypes in depression, and response to three SSRIs (escitalopram, citalopram, sertraline), an SNRI (duloxetine), and CBT therapy. We derived biochemical insights about clinical symptoms in depression including fatigue, sleep disruption and change in appetite, foundational work that can lead to metabolic approaches for correcting metabolic defects in disease.
The PGRN-AMPS study
The PGRN-AMPS study was designed to assess outcomes of depressed patients treated with either citalopram or escitalopram.  In partnership with Dr. Richard Weinshilboum and his team at the Mayo Clinic the MDPMC provided metabolomic data.  The Pharmacometabolomic-informs-pharmacogenomic approach was successful in finding two unique genetic factors (TSPAN5 & ERICH3 SNPs) associated with outcomes.
The Netherlands Study of Depression and Anxiety (NESDA)
Our collaborator, Dr. Brenda Penninx and her team at the Amsterdam University Medical Center leads the largest longitudinal study of Depression and Anxiety in the world.  An initial study of metabolites helped define an immune-metabolic subtype in depression. Our goal as with all our studies is to provide broader and deeper coverage of metabolic pathways using state-of-the art metabolomic platforms.

Max Planck: MARS and BeCOME Studies
Our collaborator at the Max Planck Institute for Psychiatry is Dr. Elizabeth Binder.  She is involved with the Munich Antidepressant Response Signature (MARS) and Biological Classification of Mental Disorders (BeCOME) studies conducted at the Max Planck Institute of Psychiatry, which are aimed to define the biology of response to antidepressant treatments, through extensive clinical and biological assessments, examining both baseline and early change prediction of treatment outcomes.

OPTIMA - The Max Planck Psychotherapy Study
This study, also at Max Planck, is specifically designed to evaluate the effectiveness of psychotherapy. Prof. Dr. Dr. Martin Keck is leading a large-scale study there, for which around 1000 patients with depression are to be monitored over eight years. We would like to provide metabolomic data to determine provide a readout of the metaboloic processes related to the response to psychotherapy From https://www.professorkeck.de/psychotherapiestudie/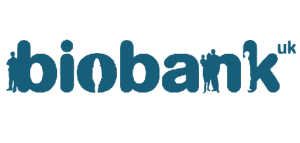 UK Biobank
UK Biobank is a major national and international health resource, and a registered charity in its own right, with the aim of improving the prevention, diagnosis and treatment of a wide range of serious and life-threatening illnesses – including cancer, heart diseases, stroke, diabetes, arthritis, osteoporosis, eye disorders, depression and forms of dementia. UK Biobank recruited 500,000 people aged between 40-69 years in 2006-2010 from across the country to take part in this project. They have undergone measures, provided blood, urine and saliva samples for future analysis, detailed information about themselves and agreed to have their health followed. Over many years this will build into a powerful resource to help scientists discover why some people develop particular diseases and others do not.  From: https://www.ukbiobank.ac.uk/about-biobank-uk/