Dear prospective student, 
Choosing a law school is a huge decision. There are an innumerable factors that rankings fail to capture. We are here to offer insight based on our personal experiences. In doing so, we hope to make your decision of choosing a law school easier– irrespective of whether you decide on Duke Law. 
 
If you have any questions related to law school in general or specific ones related to life as a law student at Duke Law, we are more than happy to share our experiences with you! Do not hesitate to reach out to any of the board members listed on our website. We are happy you are considering Duke Law, and we look forward to speaking with you! 
 
Sinceramante, 
LALSA @ Duke Law 
WHY DUKE LAW?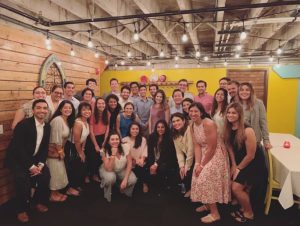 Alum
Duke Law is a prestigious institution with a lot to offer academically and an incredible network of attorneys, like other law schools. But, I want to emphasize that in choosing Duke Law you have chosen a school that takes pride in being a tight knit community. LALSA builds on that value by creating a community of Latinx students whose focus is on providing students with the support they need to lead successful careers.  
 
David Yates 
LALSA's 2019-2020 President 
Alumna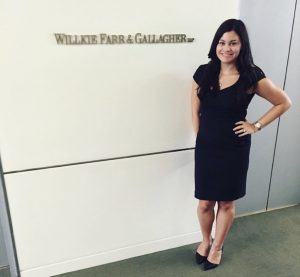 When I was admitted to Duke Law, I felt humbled, honored and scared. I had never lived anywhere outside of New Jersey and Puerto Rico. I feared the geographic change, but more deeply, the demographic one – reasons aside, there are few minority women at top law schools. Without Admitted Students Weekend (otherwise known as the weekend I fell in love with Duke), I would have let this fear keep me from becoming the professional I am today. Duke gave me the confidence necessary to feel comfortable when I am the only minority woman in the room. I would not have been in the correct mental space to grow without the support of the student organizations I was fortunate to be a part of. LALSA provided me a small home away from home. I will forever be grateful. 
 
Melany Cruz Burgos 
Willkie Farr & Gallagher LLP 
Faculty
The strength of any university is in the ideas it generates, and for me, the best source of ideas is the classroom. I learn at least as much as I teach, and that happens when my students share their personal experiences, unique perspectives, and penetrating opinions. Duke is great because the students are great, because this is an atmosphere where the students can thrive. I love teaching here because what the students bring into the classroom is much more than what I could bring by myself.
Professor Richman