Professor Emilie Aguirre
Emilie Aguirre teaches 1L Contracts and upper-level business law classes at Duke Law, including a seminar titled Social Justice and Business Law (which she is thrilled that many LALSA members have taken!). She is a business law scholar whose research focuses on how companies pursue both social and financial goals. Professor Aguirre uses field research methods to study companies of all sizes and stages, from startups to large multinationals, to better understand these settings and to inform the legal and management frameworks needed to facilitate them at various stages of the business life cycle.
Professor Aguirre was previously the Earl B. Dickerson Fellow at the University of Chicago School of Law, an Academic Fellow at the Resnick Center for Food Law and Policy at UCLA School of Law, and a Fulbright scholar and Postdoctoral Research Associate at the Centre for Diet and Activity Research (CEDAR) at the University of Cambridge. Professor Aguirre earned her PhD in Management and Health Policy from Harvard Business School and her JD from Harvard Law School. She also received an LLM from the University of Cambridge and an AB summa cum laude from Princeton University. During law school, Professor Aguirre worked in privacy law at Microsoft and in mergers and acquisitions and antitrust law at Wachtell, Lipton, Rosen, & Katz. Before law school, she worked for an education and health nonprofit in the Dominican Republic as a Princeton in Latin America Fellow.
Message from Professor Aguirre to applicants:
As a San Diego native who comes to Duke from a large, loving (and loud!) Mexican-American family, one of my favorite things about LALSA is the vibrant community our members build. Being with LALSA is like being with a little piece of home. One of my favorite events of the year is the 3L graduation lunch, where I get to spend time with all your wonderful families, witness their pride at your accomplishments, and feel the depth of the LALSA community—which encompasses not only all of us at Duke, but also the families and friends who have supported you to reach this incredible milestone. I also love welcoming you all into my home for our LALSA BBQ each year, and more generally getting the chance to know you all not just as students, but as whole people. It is a privilege and an honor to get to support each and every LALSA member academically, professionally, and personally throughout your time at Duke and beyond.
Professor Geovanny Martinez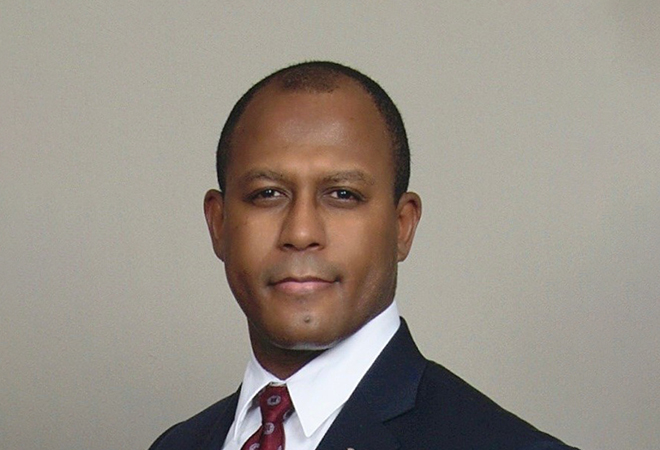 Professor Geovanny Martinez is a Senior Lecturing Fellow and the Executive Director for the Center on Law Race and Policy. Professor Martinez joined the Duke Law faculty in 2022 after a career of over a decade in public service.
He previously served as an Assistant United States Attorney for the Northern District of Indiana, prosecuting federal crimes, including organized crime drug enforcement, firearms-related matters, tax fraud, wire fraud, and postal service cases. Prior to his time as an AUSA, Martinez served as an Assistant City Attorney in South Bend, Indiana, counseling and advising several city departments on matters such as contract negotiation and drafting, collective bargaining matters, police discipline, labor and employment concerns, civil litigation, and policy. Martinez also served as a Deputy Prosecuting Attorney for Elkhart County, Indiana, where he helped found and establish the first ever Elkhart County Problem Solving Court (Drug Court), and as an Assistant State's Attorney for Prince George's County, Maryland. Professor Martinez began his legal career serving as a law clerk to the Honorable Sheila R. Tillerson Adams in the Circuit Court for Prince George's County, Maryland.
In the legal community, Martinez was instrumental in the statewide founding the Indiana Latino Bar Association, for which he served as the Founding President. He also previously served as Vice President of External Affairs for the Hispanic National Bar Association Region IX, and as Vice President of Internal Affairs and Chair of the Student Affairs Committee for the Hispanic Bar Association for the District of Columbia. To Professor Martinez, it is important to get involved, to mentor, and to give back to the community.
Martinez is a graduate of Georgetown University and Howard University School of Law, where he was a research assistant to Dean Kurt L. Schmoke. Professor Martinez is a proud Latino, born in Honduras, C.A., and is fluent in Spanish (with some spoken French).
Josue Jimenez
Josue Jimenez is the Assistant Director of Admissions and Diversity Recruitment Coordinator at Duke Law. In this role, aside from the traditional admissions responsibilities, Josue organizes and coordinates in-person and virtual prelaw programming, particularly with Duke Law's many affinity groups. Josue collaborates with the Office of Student Affairs and the Diversity Initiatives Office in various programming activities that support current students. He also serves on Duke Law's DEI committee.
Josue is originally from East Los Angeles, California, and obtained his BA from the University of North Carolina at Chapel Hill. After undergrad, he worked in Grand Rapids, Michigan. In 2014, Josue returned to North Carolina to attend Campbell University School of Law and graduated in 2017. After graduating, Josue served as the Jerry M. Wallace Public Service Fellow at Campbell until October 2018, when he became a staff attorney for Legal Aid of North Carolina. After some time at Legal Aid, Josue joined the North Carolina Department of Public Safety as an Assistant General Counsel. Prior to joining Duke, Josue returned to Campbell Law as the Assistant Director of Admissions. While at Campbell, he also served as the advisor for their Hispanic Law Student Association. Outside of work, Josue serves as part of the executive board for the Wake County Bar Association's Young Lawyers Division, and he is also the founder of the Latine Law School Admissions Professionals Network (LLSAPN).
Message from Josue to Applicants:
As a son of Central American immigrants who comes from a low-income and mixed-status family, I got to be the first in many aspects of my life. One of these was my educational career. Throughout undergrad and law school, my peers and mentors were a huge part of my success in being able to navigate spaces that my parents were never able to be a part of. I am glad that LALSA puts in the effort to be this support system for our current students and for applicants. I joined the law school admissions world to be the resource for students that I never had, and I'm always excited to collaborate with and support our great LALSA students! I am glad I get to be a resource for you from the beginning of your journey into the legal profession.