Due to COVID-19, the GEST 2020 event will not be taking place.
We will be in touch as we figure out next steps for the event.
Girls Exploring Science & Technology (GEST) is a collaborative event intended to expose middle school students (6th-8th grades) to STEM resources, role models, and activities in Eastern North Carolina (ENC). We are bringing together researchers from a number of STEM institutions in ENC to inspire middle school students to become our next generation of scientists and engineers. GEST is a one-day event at the Duke University Marine Laboratory. Participants will rotate through activities led by local researchers throughout the day, with each activity representing a different STEM field. The day will conclude with a panel discussion led by female scientists and an instructional workshop about preparing for futures in STEM.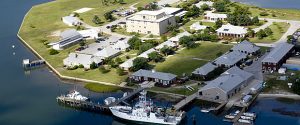 We adhere to and comply with Duke University's non-discrimination policy.