GEST will take place on April 1, 2023!
Registration is now open – register HERE!

Growing Equity in Science & Technology (GEST) is a one-day outreach event held annually at the Duke University Marine Laboratory that exposes middle school students to Science, Technology, Engineering, and Mathematics (STEM) activities, resources, and role models. GEST is a collaborative, graduate student-led event that brings together scientists from different Eastern North Carolina STEM institutions, showcasing the diversity of fields, practitioners, and careers that are possible in STEM. GEST was created to offer a space for local students from diverse backgrounds, including those from under-represented groups, to engage in hands-on activities in an inclusive environment to inspire the next generation of STEM practitioners. At GEST, middle school students rotate through interactive activities led by local scientists, with each activity representing a different STEM field. The day concludes with a panel discussion led by scientists from different backgrounds and career paths answering students' questions about their personal journeys and careers in STEM.
Mission and Vision:
Growing Equity in Science & Technology believes that equitable, diverse, and inclusive experiences enhance the pursuit of knowledge, foster creativity, and amplify success across all parts of life. We are committed to broadening participation, encouraging exploration, and reducing inequalities in STEM to build a more just future where all students, regardless of race, ethnicity, class, sex, gender identity, sexual orientation, religion, or ability, can see themselves in STEM.
Our Goals:
Engage local middle school students from diverse backgrounds to participate in hands-on STEM activities led by scientists from a range of disciplines, career paths, and identities.
Connect students to scientists who can foster their engagement and interest through fun and educational activities that introduce STEM topics.
Provide a space to connect students to STEM in a way that is encouraging, inspiring, and empowering.
Increase confidence in middle-school age students and provide resources to navigate STEM fields.
Inspire students from all backgrounds to follow their interests and passions in STEM fields.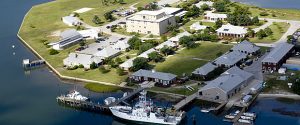 We adhere to and comply with Duke University's non-discrimination policy.