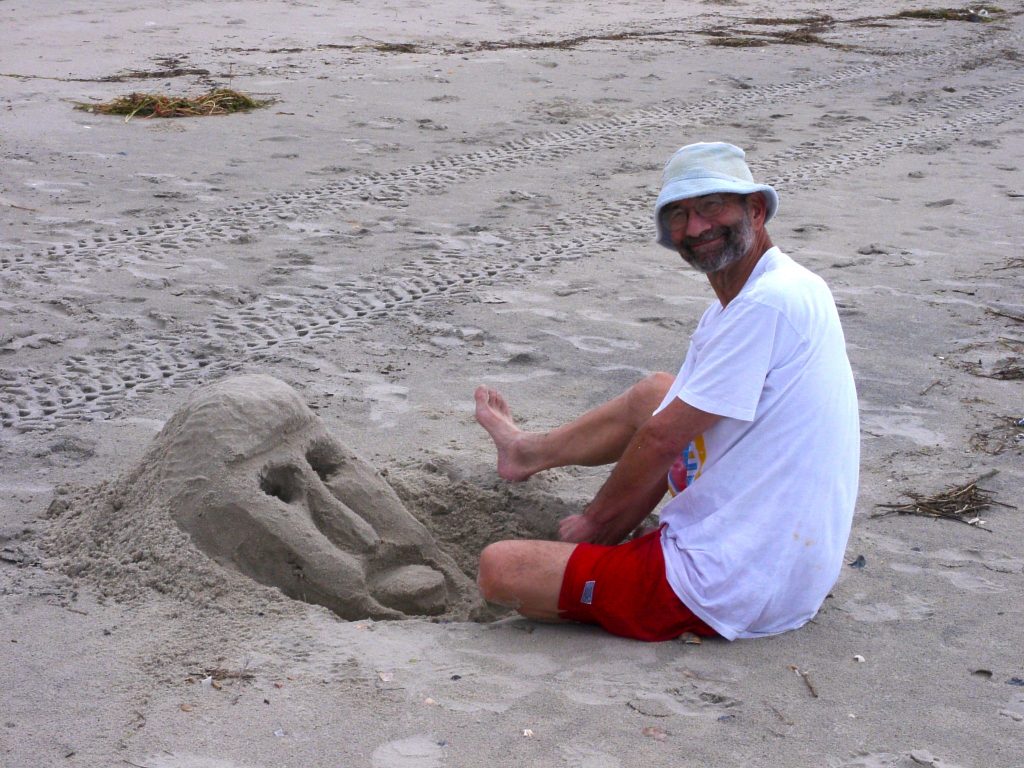 Date: Sunday, September 17, 2017
Location: National Humanities Center, 7 T.W. Alexander Dr, Research Triangle Park, NC 27709
Time: 3-5pm
Kalman P. Bland, Professor Emeritus of the Department of Religious Studies, Duke University, died on July 15, 2017, in Chesterfield Royal Hospital in Derbyshire, UK. He became seriously ill while traveling with his partner, Annabel Wharton, in Italy and England; doctors identified a tumor on the pancreas as the cause of the complications that led to his death.
Kalman was a perfect scholar and intellectual. He received his BA in philosophy from Columbia University, his PhD in medieval Jewish / Islamic philosophy and Jewish mysticism from Brandeis University, and his rabbinic ordination from the Jewish Theological Seminary in New York City. He began his university teaching career at the University of Indiana before moving to Duke University where he served on the faculty for 38 years. He was an award-winning undergraduate teacher and an integral contributor to the graduate program in Religious Studies. Kalman's two monographs, The Epistle on the Possibility of Conjunction with the Active Intellect by Ibn Rushd with the Commentary by Moses Narboni (JTS), and The Artless Jew: Medieval and Modern Affirmations and Denials of the Visual (Princeton University Press) reveal something of the remarkable depth and extension of his research—from probing the interdependencies of Jewish and Islamic philosophy to revealing the misconception of the Jew as aniconic and un-visual. How expansive Kalman's scholarship remained was evidenced in his current work on medieval animal fables, their transmission from East to West, their politics and their implications for the orientalist biases of Euro-American historiography. The extent and liveliness of his knowledge was more locally demonstrated in his dominance in Trivial Pursuit played during family holidays at the beach.
Kalman was wise as well as scholarly; whether in the guise of Department Chair, friend or family member, his counsel was always profound. Kalman was funny as well as serious; his youthful experience assisting his father with spotlights at the Chicago burlesque doubtless contributed to his worldly wit and his atrocious puns. Kalman was a veteran violist and an amateur sculptor, specializing in apotropaeic sand gods on Holden Beach. Kalman was increasingly grumpy with other drivers and Republicans, but he was always loving, patient and extraordinarily generous with his family, friends and favorite charities*: he inevitably claimed that it was his turn to take you to dinner.
Kalman will be deeply missed by his daughter, Tamar Bland, by Annabel's daughters, Andrea Epstein and Nicole Ramsdell, by his grandchildren, Contessa Annabel and Vesper James Ramsdell and their father, Scott. The profusion of good wishes from friends, colleagues, former students and fellow musicians during his brief illness manifests the affection and esteem in which he was so widely held. No one will be more lost without him than his companion of nearly thirty years, Annabel, for whom Kalman was a most loving and beloved playmate, interlocutor, traveling companion, editor, and critic. Each was the other's greatest gift.
*ANERA, Doctors Without Borders, Hand-in-Hand: Center for Jewish-Arab Education in Israel