SPEAKERS
Don Taylor (Duke)
Don Taylor is a professor of Public Policy at Duke University and a founding faculty member of the Duke-Margolis Center for Health Policy, among numerous other Duke University affiliations. Most of his ongoing research is in the area of end of life policy with a focus on patient decision making and Medicare policy on hospice and palliative care. He has served on national committees including National Academies Committee on Health Care Utilization and Adults with Disabilities and the HRSA Negotiated Rulemaking Committee that was created by the Affordable Care Act to reconsider how the federal government identifies Health Professional Shortage Areas and Medically Underserved Areas.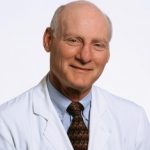 Harvey Jay Cohen (Duke, DUMC)
Dr. Cohen's research program includes clinical research relating to aspects of the pathways to functional decline and resilience with aging, geriatric assessment, and cancer and anemia in the elderly.  He is Co-PI of the Pepper Center Physical Performance Across the LifeSpan (PALS) study, which is a longitudinal cohort study of community dwelling adults from age 30-90+and includes functional measures and biomarkers on inflammation and metabolism.
Angela O'Rand (Duke)
Angela O'Rand's major research interests focus on patterns of inequality across the life span, with a special interest in the temporal diversity of life transitions, their consequences for later life, and the impact of institutions on these transitions over time. Over forty years she has examined workplace policies related to wage and benefit structures and the impact of workers' educational, work and family histories on socioeconomic outcomes. The changing employment relationship and the re-organization of retirement institutions (especially pensions) have been a central concern of her research. Most recently, she has turned to the cumulative impact of economic adversity on mid- and later-life health risks, such as heart attack. This research has uncovered the persistent effects of childhood adversity on adult heart attack risk, especially among women. She is expanding this focus over the next few years to examine the more general question of "life course risks" and increased economic and social inequalities in life course trajectories of health and wealth (including the role of debt as a stressor).

Carl V. Hill (Alzheimer's Association)
Carl V. Hill, Ph.D., MPH, is currently serving as interim chief diversity and inclusion officer for the Alzheimer's Association, overseeing strategic initiatives to strengthen the Association's outreach to all populations, providing communities with resources and support to address the Alzheimer's crisis. He is also the Association's vice president, Scientific Engagement. In this role, he leads strategic efforts to create global awareness of the Association's international research program.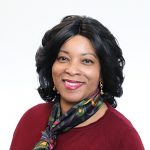 Patricia Jones (National Institute on Aging)
Patricia Jones, DrPH, MPH, MS leads the NIA's efforts in stimulating health disparities research related to aging. Dr. Jones is the Director of the Office of Special Populations. In this position, she advances the science of eliminating health disparities, facilitates addressing health disparities through basic, clinical and translational and behavioral and social science research, supports developing initiatives that strengthens NIA's research and training opportunities available to underrepresented persons, including minorities and women, and advises other senior staff on health research related to underrepresented populations; and directs the NIA Butler-Williams Scholars Program for early career aging researchers.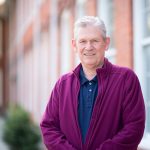 Eric Stallard (Duke)
Eric Stallard's research expertise includes modeling and forecasting for medical demography and health/LTC actuarial practice. He has won many awards for his research, including the National Institute on Aging James A. Shannon Director's Award for his research proposal Forecasting Models for Acute and Long-Term Care, first prize for the best conference paper at the Society of Actuaries' Retirement Needs Framework Conference, and the Society of Actuaries' Edward A. Lew Award for the Best Paper in Modeling Research for his paper Estimates of the incidence, prevalence, duration, intensity and cost of chronic disability among the U.S. elderly.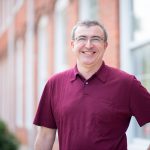 Igor Akushevich (Duke)
Igor Akushevich, PhD, is an Associate Professor at the Biodemography Research Unit of the Social Science Research Institute. His expertise includes a biodemography, epidemiology, causal methods, and advanced statistical modeling of health effects with specific focus on health disparities, cognitive disorders, and multimorbidity in older US adults. His current research is focused on quantitative evaluation of the mechanisms underlying disease-specific time trends and racial and geographic disparities in Alzheimer's disease and related dementia, impacts of clinic-related factors and social determinants to these trends, as well as on leveraging existing and developing new approaches to large population-based data analysis.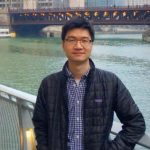 Wei Xu (University of Wisconsin Madison)
Wei Xu, PhD, is an assistant scientist at the Center for Demography of Health and Aging at the University of Wisconsin Madison. His research focuses on neighborhood effects on the aging processes and age-related health outcomes, particularly Alzheimer's Disease and related dementias. His paper "Racial and ethnic estimates of Alzheimer's disease and related dementias in the United States (2015–2060) in adults aged ≥65 years" was nominated for the CDC/ATSDR Charles C. Shepard Science Award and awarded the National Center for Chronic Disease Prevention and Health Promotion (NCCDPHP)'s Director Award for Most Influential Publication.
Konstantin Arbeev (Duke)
Konstantin G. Arbeev is currently an Associate Research Professor in SSRI. Dr. Arbeev is also the Leader of Data Management/Analytical Core in the Biodemography of Aging Research Unit (BARU) and the Leader of Statistical Data Enclave Core on the Center Grant "Center for Population Health and Aging" in SSRI. His research interests encompass three interrelated disciplines: biodemography, biostatistics and genetic epidemiology which include such topics as biodemography of aging; genetic biodemography; biostatistical and biodemographic models of aging, mortality and longevity; joint models for longitudinal and time-to-event data; and genetic and non-genetic determinants of aging, longevity and healthspan.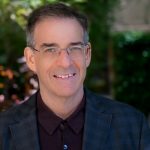 Ron Brookmeyer (UCLA)
Dr. Brookmeyer serves as dean of the UCLA Fielding School of Public Health. In his research, Dr. Brookmeyer uses the tools of the statistical, informational and mathematical sciences to address global public health problems. During a span of over three decades he developed statistical methods that sounded the alarm which helped address major global health challenges of our times. Dr. Brookmeyer earned worldwide recognition for his work on predicting the magnitude of the impending HIV/AIDS epidemic with work beginning in the mid-1980s. Dr. Brookmeyer has called attention to the looming Alzheimer's disease epidemic through widely cited studies.
Dae H. Kim (Harvard University)
Dr. Kim is a geriatrician and clinical investigator at the Hebrew SeniorLife Marcus Institute for Aging Research.  His research focuses on measurement of frailty in Medicare claims data, frailty implementation for older adults with serious illness in geriatrics clinic, evaluation of drug effectiveness and safety in older populations with frailty, and preoperative frailty assessment to predict functional outcomes after cardiac surgical procedures.
Frank Bandiera (NIA, Division of Behavioral and Social Research)
Frank Bandiera is an epidemiologist whose research has focused on tobacco use among special and vulnerable populations, especially ethnic minorities, people with mental disabilities, and populations with drug addictions. He served as an assistant professor at the University of Texas School of Public Health, where he examined the complex interdisciplinary relationships among tobacco use, substance use, and mental health in diverse populations. Specifically, Frank has investigated mortality among persons with substance abuse and mental health challenges, and the difference in tobacco use among special populations. His portfolio includes minority health and health disparities.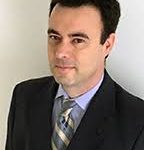 Ricardo Pietrobon (SporeData)
Dr. Pietrobon is a physician with a Ph.D. in Epidemiology. He has worked extensively with a number of machine learning, graph modeling, Bayesian and Frequentist Models, and may be characterized as a Data Scientist with a specific interest in population health.
Heather M. Snyder (Alzheimer's Association)
Heather M. Snyder, Ph.D., is vice president, Medical & Scientific Relations at the Alzheimer's Association®. In this role, she oversees Association initiatives that accelerate innovative Alzheimer's research and provide opportunities for the global dementia community to connect and collaborate.
Arseniy Yashkin (Duke)
Arseniy Yashkin has a rich background in the fields of public health, health economics, and health services research, with over 10 years of experience of working with survey and administrative data including Medicare 5% claims, Medicare 5% Part D, the National Long Term Care Survey (NLTCS), the Health and Retirement Study (HRS), the Medicare Current Beneficiary Survey (MCBS), The Surveillance, Epidemiology and End Results Medicare-linked data (SEER-M), the National Health and Nutrition Examination Survey (NHANES), the National Health Interview Survey (NHIS), the Russia Longitudinal Monitoring Survey (RLMS), and a self-compiled database based on information drawn from the Demographic and Health Surveys (DHS) and the Multiple Indicator Cluster Survey (MICS). 
Mark Berry (Stanford University)
Dr. Berry practices all aspects of thoracic surgery, including procedures for benign and malignant conditions of the lung, esophagus, and mediastinum. He has a particular interest in minimally invasive techniques, and has extensive experience in treating thoracic surgical conditions using video-assisted thoracoscopic surgical (VATS), laparoscopic, robotic, endoscopic, and bronchoscopic approaches. He serves as the co-Director of the Stanford Minimally Invasive Thoracic Surgery Center (SMITS), and has both directed and taught in several minimally invasive thoracic surgery courses.
Mackenzie Fowler (University of Alabama at Birmingham)
Mackenzie E. Fowler, MPH is a PhD candidate in Epidemiology at the University of Alabama at Birmingham (UAB). Her research is primarily focused on aging in cancer survivors, particularly as they develop aging-related diseases and sequelae with special emphasis on Alzheimer's Disease and Related Dementias. Her dissertation is focused on the effects of cancer history on cognition in dementia. She aims to examine health disparities in these associations including racial, socioeconomic status, and geographic disparities.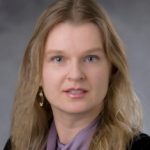 Julia Kravchenko (Duke, DUMC)
Julia Kravchenko (a.k.a. Krauchanka), MD, PhD, is an Assistant Professor in the Department of Surgery, Duke University School of Medicine. Her research interests include geographic and racial disparities in morbidity and mortality in the United States, comorbidities and multimorbidity in older adults, health outcomes in underserved populations, and health impacts of environment injustice. Her current studies are focused on a quantitative evaluation of contributions of disease-specific incidence rates and patient survival to dynamics of disease prevalence and mortality, and clarification of the role of clinic- (e.g., the use of specific treatments, treatment choice and adherence to treatment, and utilization of screening and diagnostic procedures) and non-clinic- (e.g., socioeconomic determinants, behavioral factors, environmental characteristics, and access to and quality of medical care) related factors in disparities in morbidity, mortality, and life expectancy in the United States.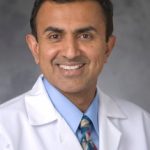 Murali Doraiswamy (Duke, DUMC)
Murali Doraiswamy MBBS FRCP is Professor of Psychiatry and Professor in Medicine at Duke University School of Medicine where he is a highly cited physician scientist at the Duke Institute for Brain Sciences.  He is also a Senior Fellow at the Duke Center for the Study of Aging and an Affiliate Faculty at the Duke Center for Precision Medicine and Applied Genomics as well as the Duke Microbiome Center.  He directs a clinical trials unit that has been involved in the development of many modern diagnostic tests, apps, algorithms, and therapeutics in wide use today.  Prof Doraiswamy has been an advisor to leading government agencies, businesses and advocacy groups including the NIH, FDA, and WHO as well as numerous life science companies.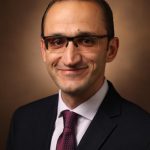 Miklos D. Kertai (Vanderbilt University Medical Center)
Dr. Kertai received his medical degree from Semmelweis University in Budapest, Hungary, and his PhD degree from Erasmus University in Rotterdam, the Netherlands. He is currently at the Vanderbilt University Medical Center in Nashville, Tennessee.  In the Division of Cardiothoracic Anesthesiology, Dr. Kertai has been involved in perioperative outcome and genomics research. His research interests include perioperative and long-term cardiac risk assessment and management, genomics and perioperative cardiac risk profiling, and perioperative pharmacogenomics. Dr. Kertai is the author and co-author of several book chapters in the field of cardiovascular anesthesiology and surgery. He has been a frequent speaker at international conferences about the importance of perioperative cardiac risk assessment and management. Many of his peer-reviewed publications have been selected and used by national and international guidelines to formulate recommendations for the assessment and prevention of cardiovascular complications after surgery.
Donald Royall (University of Texas Health Science Center)
Donald R. Royall, MD is a tenured professor and Chief of the Division of Aging and Geriatric Psychiatry at the University of Texas Health Science Center at San Antonio. He graduated from medical school at the University of Texas Health Science Center in Houston, and completed training in both internal medicine and psychiatry at the Johns Hopkins Hospital in Baltimore, Maryland. He is primarily interested in the cognitive correlates of functional status, executive function, the Default Mode Network (DMN), and their importance to dementia case-finding. Dr. Royall has special expertise in psychometric test development, longitudinal studies, structural equation modeling (SEM), aging, geriatric depression, vascular dementia, Alzheimer's and Lewy Body disease. He is well placed to tackle translational projects with cross appointments in several departments, and experience in clinical trials, longitudinal epidemiological studies, autopsy studies, research imaging, autonomic physiology, and psychometrics.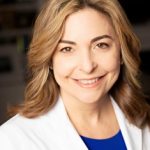 Heather Whitson (Duke, DUMC)
Dr. Whitson's research is focused on improving care options and resilience for people with multiple chronic conditions.  In particular, she has interest and expertise related to the link between age-related changes in the eye and brain (e.g., How does late-life vision loss impact the aging brain or cognitive outcomes?  Is Alzheimer's disease associated with distinctive changes in the retina, and could such changes help diagnose Alzheimer's disease early in its course?).  Dr. Whitson leads a collaborative Alzheimer's Disease initiative that brings together investigators from Duke University and the University of North Carolina (UNC) at Chapel Hill, with a bold vision to transform dementia research and care across Eastern North Carolina.
Dan Belsky (Columbia University)
Serves as an assistant professor of Anesthesiology in Columbia University.  His research sits at the intersection of public health, population & behavioral sciences, and genomics. His studies seek to understand how genes and environments combine to shape health across the life course. His work in aging has focused on the development and analysis of algorithms to quantify the process of biological aging, especially in young and midlife adults. Dan's work has received international attention, including by the Wall Street Journal, Washington Post, and Guardian newspapers, and appeared in outlets including PNAS, Nature Human Behaviour, the JAMA journals, Lancet Respiratory Medicine, and top journals in epidemiology and gerontology.  The goal of Dan's work is to reduce social inequalities in aging outcomes in the US and elsewhere.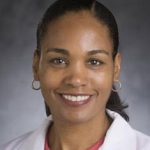 Ebony Boulware (Duke, DUMC)
Dr. Boulware has spent the majority of her scholarly career investigating mechanisms to improve health care and health outcomes for patients and populations with chronic diseases such as chronic kidney disease and hypertension. Her research has been funded by numerous organizations, including the National Institutes for Health, the Patient Centered Outcomes Research Institute, the Health Resources and Services Administration, the Agency for Health Care Research and Quality, and foundations. She has mentored over 40 students, fellows, and faculty members in clinical research. Dr. Boulware frequently engages community members, patients, their family members, and other stakeholders to develop and implement relevant and sustainable interventions to improve health. As Director of the Clinical and Translational Science Institute, she works with numerous faculty, staff, and trainees as well as community partners to help scientific discoveries reach public benefit.
Goldie Smith Byrd (Wake Forest School of Medicine)
Noted professor and researcher Goldie S. Byrd, Ph.D., has been named director of the Maya Angelou Center for Health Equity (MACHE), part of Wake Forest Baptist Medical Center.  In her new role, Byrd will help MACHE support Wake Forest Baptist's learning health care system by advancing health care equity research, transforming how health and wellness are delivered to communities, fostering partnerships among researchers, community members and health systems, encouraging career development of minority faculty and students and increasing the number of minority college and high school students who join health care careers.  In 2003, Byrd joined the faculty at North Carolina A&T State University, where she was the first female chair of the Department of Biology and the first permanent female dean of the College of Arts and Sciences.  Byrd's extensive research on Alzheimer's disease has been recognized by the Alzheimer's Association and has been published in numerous peer-reviewed journals.  Byrd has served on numerous national and state advisory boards and is a member of the National Black College Hall of Fame.
Partha Bhattacharyya (NIA, The Office of Research Resources)
Dr. Partha Bhattacharyya is the Director of The Office of Research Resources (ORR) and also serves as a Program Director in Population and Social Processes (PSP) Branch within the Division of Behavioral and Social Research (BSR). As the Director for ORR, Dr. Bhattacharyya coordinates, directs, and implements initiatives related to research data and resources supported by BSR and the National Institute on Aging (NIA). He is a project scientist for Understanding America Study, the largest internet panel survey jointly supported by NIA and the Social Security Administration. Additionally, he advises NIA leadership on new developments in data collection, analysis, and data sharing, supporting the NIA mission.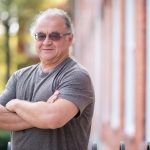 Anatoliy Yashin (Duke)
Anatoliy Yashin researches aging, with expertise in developing mathematical and statistical methods of analysis of genetic and non-genetic data on aging, health, and survival using data collected in various longitudinal human studies. His major research interest is in understanding mechanisms regulating rates of physiological aging changes, age-associated health decline, and longevity, with emphases on complex connections between these traits, on interacting genetic and non-genetic factors in longevity and age-associated diseases, and on polygenic effects on health and survival.

Svetlana Ukraintseva (Duke)
Dr. Ukraintseva studies causes of human aging and related decline in resilience, to identify genetic and other factors responsible for the increase in mortality risk with age eventually limiting longevity. She explores complex relationships, including trade-offs, between physiological aging-changes and risks of major diseases (with emphasis on Alzheimer's and cancer), as well as survival, to find new genetic and other targets for anti-aging interventions and disease prevention. She also investigates possibilities of repurposing of existing vaccines and treatments for AD prevention and interventions into the aging. For this, Dr. Ukraintseva and her team use data from several large human studies containing rich genetic and phenotypic information (including longitudinal measurements) on thousands of individuals.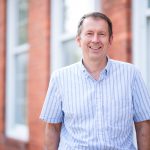 Alexander Kulminski (Duke)
Alexander Kulminski's major research interests stem from my desire to understand determinants of long and healthy life. His current research focuses on genetic and non-genetic factors influencing health, aging, and life span emphasizing the life course approach and specific properties of phenotypes that make our bodies vulnerable to diseases in late, i.e., post-reproductive, life. The original training and fifteen-year experience in the fields of physics and mathematics and aging, health, and longevity research prepared him as multi- and interdisciplinary researcher.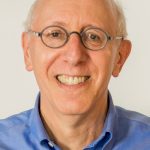 Yaakov Stern (Columbia University)
Yaakov Stern is a Professor of Neuropsychology in the Departments of Neurology, Psychiatry, and Psychology, and the Taub Institute for the Research on Alzheimer's Disease and the Aging Brain, at Columbia University College of Physicians and Surgeons. Dr. Stern directs the Cognitive Neuroscience Division of the Department of Neurology.