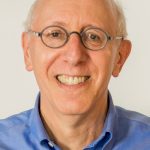 Yaakov Stern (Columbia University)
Dr. Stern is a Professor of Neuropsychology in the Departments of Neurology, Psychiatry, and Psychology, and the Taub Institute for the Research on Alzheimer's Disease and the Aging Brain, at Columbia University College of Physicians and Surgeons. Dr. Stern directs the Cognitive Neuroscience Division of the Department of Neurology.  His research focuses on cognition in normal aging and in diseases of aging, particularly Alzheimer's disease. A strong theme in his research is exploring individual differences in task performance in general and, more specifically, the reason why some individuals show more cognitive deficit than others in the face of brain insult. His research approach includes classic neuropsychological and cognitive experimental techniques with a strong focus on functional imaging. He has published over 600 peer-reviewed papers, numerous chapters, and edited a book on cognitive reserve.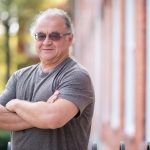 Anatoliy Yashin (Duke)
Dr. Yashin is a Research Professor and the co-Director of the Biodemography of Aging Research Unit at the Social Science Research Institute, Duke University.  He researches aging, with expertise in developing mathematical and statistical methods of analysis of genetic and non-genetic data on aging, health, and survival using data collected in various longitudinal human studies. His major research interest is in understanding mechanisms regulating rates of physiological aging changes, age-associated health decline, and longevity, with emphases on complex connections between these traits, on interacting genetic and non-genetic factors in longevity and age-associated diseases, and on polygenic effects on health and survival.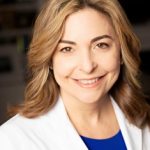 Heather Whitson (Duke, DUMC)
Dr. Whitson's research is focused on improving care options and resilience for people with multiple chronic conditions. In particular, she has interest and expertise related to the link between age-related changes in the eye and brain (e.g., How does late-life vision loss impact the aging brain or cognitive outcomes? Is Alzheimer's disease associated with distinctive changes in the retina, and could such changes help diagnose Alzheimer's disease early in its course?). Dr. Whitson is the Director of the Duke Center for the Study of Aging & Human Development (aka Duke Aging Center). She also co-Directs the Duke University and the University of North Carolina Alzheimer's Disease Research Center (Duke/UNC ADRC), a newly designated NIH ADRC with a bold vision to transform dementia care and research across Eastern North Carolina. The scientific theme of the Duke/UNC ADRC is to understand factors across the lifespan that contribute to the development, progression, or experience of Alzheimer's disease.
Bradley Hammill (Duke University)
Dr. Hammill is an Associate Professor in the Department of Population Health Sciences. A biostatistician by training, he has been involved in comparative effectiveness and outcomes research for over 20 years and has provided leadership and expertise to data- and analysis-related projects. Dr. Hammill developed and published a strategy for robust linking that uses indirect identifiers in at least a dozen different registries. Dr. Hammill teaches an Applied Analytics Methods course in the Population Health Sciences' master's program, is on the editorial board of the American Heart Journal, and is a statistical reviewer for JAMA Network Open.
Carl V. Hill (Alzheimer's Association)
Carl V. Hill, Ph.D., MPH, is currently serving as interim chief diversity and inclusion officer for the Alzheimer's Association, overseeing strategic initiatives to strengthen the Association's outreach to all populations, providing communities with resources and support to address the Alzheimer's crisis. He is also the Association's vice president, Scientific Engagement. In this role, he leads strategic efforts to create global awareness of the Association's international research program.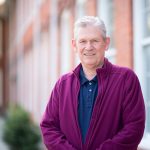 Eric Stallard (Duke University)
Eric Stallard is Research Professor and Co-Director of the Biodemography of Aging Research Unit at the Social Science Research Institute, Duke University. His research expertise includes modeling and forecasting for medical demography, health/LTC actuarial practice, and Alzheimer's disease. He has won many awards for his research, including the National Institute on Aging James A. Shannon Director's Award, Best Paper at the Society of Actuaries' Retirement Needs Framework Conference, the Society of Actuaries' Edward A. Lew Award for Best Paper in Modeling Research, and the 2018 Eric Ziegel Award for Best Book reviewed in Technometrics.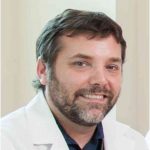 Brian W. Kunkle (University of Miami, Miller School of Medicine)
Dr. Kunkle works as a Research Assistant Professor at the University of Miami, Miller School of Medicine, Department of Human Genetics and Hussman Institute for Human Genomics where his work focuses on discovering genomic risk factors for Alzheimer disease and related dementias through the application of genetic epidemiology techniques.
David Bennett (Rush Alzheimer's Disease Center)
Dr. Bennett is director of the Rush Alzheimer's Disease Center and the Robert C. Borwell Professor of Neurological Sciences.  He is internationally known for his research. Currently he leads projects designed to identify novel therapeutics for common neurologic diseases. He also directs the Regional Alzheimer's Disease Assistance Center for Northern Illinois. He serves on numerous national and international advisory and editorial boards, and he is principal investigator of several studies funded by the National Institute on Aging, including the Rush Alzheimer's Disease Research Center, the Religious Orders Study, the Rush Memory and Aging Project, and The Pathology, Alzheimer's and Related Dementias Study in Sao Paulo, Brazil.
Sheria Robinson-Lane (University of Michigan School of Nursing)
Dr. Sheria G. Robinson-Lane is a gerontologist with expertise in palliative care, long-term care, and nursing administration. Her current work is focused on improving the ability of diverse older adults to successfully age in place through culturally responsive and community engaged care practices along with effective caregiver support. Dr. Robinson-Lane completed her Ph.D. in Nursing at Wayne State University in Detroit and a postdoctoral fellowship in Advanced Rehabilitation Research Training at the University of Michigan Medical School.
Kenneth Langa (University of Michigan)
Dr. Langa is the Cyrus Sturgis Professor in the Department of Internal Medicine and Institute for Social Research, a Research Scientist in the Veterans Affairs Center for Clinical Management Research, and an Associate Director of the Institute of Gerontology, all at the University of Michigan.  Dr. Langa's research focuses on the epidemiology and costs of chronic disease in older adults, with an emphasis on Alzheimer's disease and other dementias. He has published more than 250 peer-reviewed articles on these topics, and is currently studying population trends in dementia prevalence, and the relationship of common cardiovascular risk factors, as well as acute illnesses such as sepsis and stroke, to cognitive decline and dementia.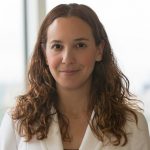 Ana R. Quiñones (Oregon Health & Science University)
Dr. Quiñones is an Associate Professor in the Department of Family Medicine at Oregon Health & Science University (OHSU). She is a gerontologist trained in health services organization and policy from the University of Michigan's School of Public Health.
Her research interests address racial and ethnic differences in age-related changes co-existing chronic disease (multimorbidity), and health care delivery changes designed to improve the management of chronic conditions for vulnerable older adults. Dr. Quiñones' work aims to understand disparities in health stemming from differential access to resources for disadvantaged populations and consequences for health and wellbeing in mid and late life. Currently, her work focuses on the development of and intersection between multimorbidity, disability, cognitive function, and the role that specific multimorbidity combinations play in accelerating adverse health outcomes among racially and ethnically diverse groups of older adults.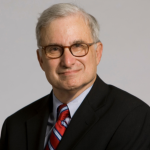 Frank Sloan (Duke University)
Dr. Sloan is a retired J. Alex McMahon Professor, Health Policy. He is interested in studying the subjects of health policy and the economics of aging, hospitals, health, pharmaceuticals, and substance abuse. He has received funding from numerous research grants that he earned for studies of which he was the principal investigator. His most recent grants were awarded by the Robert Wood Johnson Foundation, the Center for Disease Control, the Pew Charitable Trust, and the National Institute on Aging. He received the Investigator Award for his work on the project, "Reoccurring Crises in Medical Malpractice."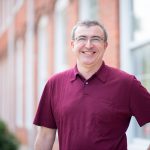 Igor Akushevich (Duke)
Igor Akushevich, PhD, is an Associate Professor at the Biodemography Research Unit of the Social Science Research Institute. His expertise includes a biodemography, epidemiology, causal methods, and advanced statistical modeling of health effects with specific focus on health disparities, cognitive disorders, and multimorbidity in older US adults. His current research is focused on quantitative evaluation of the mechanisms underlying disease-specific time trends and racial and geographic disparities in Alzheimer's disease and related dementia, impacts of clinic-related factors and social determinants to these trends, as well as on leveraging existing and developing new approaches to large population-based data analysis.
Vladimir Canudas Romo (Australian National University)
Professor Canudas-Romo is a demographer at the ANU School of Demography. Dr. Canudas-Romo's research interest cover: i) causes of death modelling and forecasting; ii) the study of disparities in mortality, as the existent mortality disparities among people with mental or physical disorders; iii) the development of new demographic measures and methods that help explicate the observed shortening in diagnosed individuals' life spans.
Chengjie Xiong (Knight Alzheimer's Disease Research Center & Division of Biostatistics, Washington University in St. Louis)
Dr. Chengjie Xiong's research interests include novel statistical design of experiments and clinical trials, linear and nonlinear mixed models, longitudinal data analysis, survival analysis and reliability, diagnostic accuracy, advanced meta analysis, categorical data analysis, order restricted statistical inferences, and their applications in medicine, public health, biology, education, and engineering. Dr. Xiong has been very active in interdisciplinary research and has provided statistical consulting for academia, private industries and government agencies across the country in the areas of biology, medicine, clinical trials, agriculture, marketing and education. He currently leads a NIH-funded multi-center R01 study (WU, UPenn, Emory, Wisconsin, and Alabama) on racial differences in CSF, MRI and PET imaging, and plasma biomarkers of AD. He is the Interim Chair of the Division of Biostatistics at WU, and also directs the Biostatistics Cores for several NIH-funded projects in aging and Alzheimer's disease (AD) including WU Knight Alzheimer Disease Research Center, Healthy Aging and Senile Dementia (HASD), the Adult Children Study (ACS), the Dominantly Inherited Alzheimer Network (DIAN), and DIAN Trial Unit (TU).
Arseniy Yashkin (Duke)
Arseniy Yashkin has a rich background in the fields of public health, health economics, and health services research, with over 10 years of experience of working with survey and administrative data including Medicare 5% claims, Medicare 5% Part D, the National Long Term Care Survey (NLTCS), the Health and Retirement Study (HRS), the Medicare Current Beneficiary Survey (MCBS), The Surveillance, Epidemiology and End Results Medicare-linked data (SEER-M), the National Health and Nutrition Examination Survey (NHANES), the National Health Interview Survey (NHIS), the Russia Longitudinal Monitoring Survey (RLMS), and a self-compiled database based on information drawn from the Demographic and Health Surveys (DHS) and the Multiple Indicator Cluster Survey (MICS).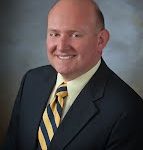 Gabriel Picone (University of South Florida)
Dr. Picone is a Professor of Economics at the University of South Florida. His research interests are in health economics, applied econometrics, and development, with an emphasis on Sub-Saharan Africa. He has authored or co-authored numerous journal articles and book chapters on these and other topics. Some of his publications have appeared in the Review of Economics and Statistics, International Economic Review, the Journal of Health Economics, Health Economics, Rand Journal of Economics, the Journal of Applied Econometrics, and Journal of Risk and Uncertainty. He has received grants from the National Institute on Aging, Agency for Healthcare Research and Quality, NIAAA, and Fogarty International Center.
Mia Yang (Wake Forest School of Medicine)
Dr. Yang is a clinician-researcher in dementia care.  She is the Director of Wake Forest Baptist House Call Program, where she takes care of complex, homebound older adults in the community for longitudinal primary care, transitional care after hospitalizations, and in-home palliative care. We are part of a national learning collaborative of house call programs, working on quality improvement projects and setting the bar for quality home-based medical care. She is the site principle investigator for several NIH funded clinical trials within our Alzheimer's Disease Research Center. D-CARE is a pragmatic clinical trial comparing a health-system based dementia care management model with a community organization-based dementia care management model, with implication for CMS payment for such care.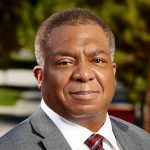 Keith Whitfield (University of Nevada)
Dr. Whitfield is a seasoned university administrator and prolific scholar in the fields of psychology, health, and aging. As a researcher, Dr. Whitfield has authored or co-authored over 200 publications and has earned nearly $20 million in funding from agencies including the National Institutes of Health, National Institute on Aging (NIA), and the National Science Foundation. A psychologist and expert on the social, psychological, and cultural factors of cognition and healthy aging, Whitfield's current research focuses on the relationship between stress and longevity in African American families.
Mustafa Husain (UT Southwestern Medical Center at Dallas)
Dr. Mustafa Husain, MD, is currently tenured Professor of Psychiatry Neurology and Internal Medicine, Director of the Neuro-Stimulation Research Lab, and Chief of the Geriatric Psychiatry Division at the University of Texas Southwestern Medical Center at Dallas. Until recently he was Vice Chair for Faculty development at Duke University School of Medicine, Durham NC. He received his initial training in the United States at Stanford University, Palo Alto, CA. He completed his residency at the USC and continued his research and geriatric fellowships at Duke University Medical Center in Durham, NC.
Dr Husain is involved in training, education, and research in aging related neuropsychiatric disorders and geriatric issues. Dr Husain has published numerous peer-reviewed articles in national and international scientific journals, authored several book chapters. Dr Husain have received several Foundation and NIH grants focused on Neuropsychiatric Disorders. He has served as Grant Reviewer on NIH study sections and prestigious Welcome Trust, London, UK.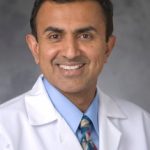 Murali Doraiswamy (Duke, DUMC)
Murali Doraiswamy MBBS FRCP is Professor of Psychiatry and Professor in Medicine at Duke University School of Medicine where he is a highly cited physician scientist at the Duke Institute for Brain Sciences.  He is also a Senior Fellow at the Duke Center for the Study of Aging and an Affiliate Faculty at the Duke Center for Precision Medicine and Applied Genomics as well as the Duke Microbiome Center.  He directs a clinical trials unit that has been involved in the development of many modern diagnostic tests, apps, algorithms, and therapeutics in wide use today.  Prof Doraiswamy has been an advisor to leading government agencies, businesses and advocacy groups including the NIH, FDA, and WHO as well as numerous life science companies.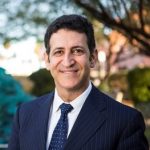 Marwan Sabbagh (Barrow Neurological Institute)
Marwan Noel Sabbagh, MD, board certified neurologist and geriatric neurologist, hopes to work himself out of a job. Considered one of the leading experts in Alzheimer's and dementia. Dr Sabbagh has dedicated his career to finding a cure for Alzheimer's and other age-related neurodegenerative diseases. Dr. Sabbagh is a leading investigator for many prominent national Alzheimer's prevention and treatment trials. Dr. Sabbagh is on the editorial board for Journal of Alzheimer's Disease and Alzheimer's and Dementia TRCI. He is editor in chief of Neurology and Therapy. He has authored and co-authored almost 400 medical and scientific articles on Alzheimer's research. Dr. Sabbagh is the author of The Alzheimer's Answer: Reduce Your Risk and Keep Your Brain Healthy, with foreword by Justice Sandra Day O'Connor, and of The Alzheimer's Prevention Cookbook: 100 Recipes to Boost Brain Health. He has edited Palliative Care for Advanced Alzheimer's and Dementia: Guidelines and Standards for Evidence Based Care and Geriatric Neurology, published in 2014 and Fighting for my Life: living in the shadow of Alzheimer's disease in 2019. His upcoming book is titled Strong Heart, Sharp Mind. He has been recognized with numerous awards and is a Fellow of the American Academy of Neurology since 2004. Dr. Sabbagh earned his undergraduate degree from the University of California, Berkeley and his medical degree from the University of Arizona in Tucson. He received his residency training in neurology at Baylor College of Medicine, Houston, Texas, and completed his fellowship in geriatric neurology and dementia at the University of California, San Diego School of Medicine, where he served on the faculty as assistant professor. Before rejoining the faculty of the Barrow Neurological Institute, he was the Camille and Larry Ruvo Endowed Chair for Brain Health and Director of the Cleveland Clinic Lou Ruvo Center for Brain Health in Las Vegas. Prior to that, he was the director of the Banner Sun Health Research Institute.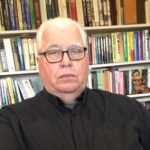 James McNally (University of Michigan)
Dr. McNally is a Research Scientist, Inter-University Consortium for Political and Social Research, Institute for Social Research, Ph.D., Sociology/Demography, Brown University.  His research focuses on aging and life course issues and on methodological approaches to the improvement and enhancement of secondary research data. He is currently working on innovative tools and approaches to allow more efficient access to restricted data in a manner that maximizes both efficiency and subject confidentiality. He currently leads the NACDA Program on Aging, a data archive distributing studies on health and the aging life course.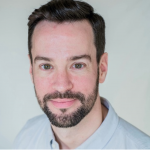 Tim Hughes (Wake Forest School of Medicine)
Dr. Hughes' research focuses on the on vascular and metabolic contributions to brain abnormalities commonly seen in aging, Alzheimer's disease and related dementias. He holds leadership roles in several large NIH-funded cohort studies and in the Wake Forest Alzheimer's Disease Center. As a team scientist, he works closely with neuropsychologists, MR physicists, neuroradiologists and a diverse group of investigators on these projects. His overarching research goal is to identify modifiable risk factors and treatment strategies for the prevention of age-related dementia and cognitive dysfunction in ethnically diverse populations.
Ozioma Okonkwo (University of Wisconsin)
Dr. Okonkwo is an investigator in the Wisconsin Alzheimer's Disease Research Center. Dr. Okonkwo's research focuses on clarifying how alterations in the brain and other biomolecules place some cognitively normal individuals on a pernicious trajectory that culminates in probable Alzheimer's disease. In this context, he is also interested in discovering new knowledge concerning the modulation of the link between brain changes and cognitive decline by both modifiable (e.g., cognitively stimulating activities, physical exercise) and non-modifiable (e.g., genetic vulnerability) factors.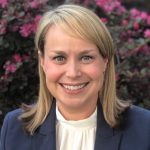 Noelle Fields (University of Texas at Arlington)
Dr. Fields is an Associate Professor and the Roy E. Dulak Professor for Community Practice Research in the School of Social Work at the University of Texas at Arlington. She is a gerontology health researcher with a focus on family caregiving and home- and community-based services for older adults. Dr. Fields has been the PI and Co-I on several funded projects by the National Institutes of Health related to lay provider interventions for dementia family caregivers. She is also working on a study using a telephone-based, intergenerational reminiscence program with trained student volunteers funded by the RRF Foundation for Aging.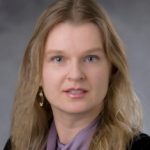 Julia Kravchenko (Duke, DUMC)
Julia Kravchenko (a.k.a. Krauchanka), MD, PhD, is an Assistant Professor in the Department of Surgery, Duke University School of Medicine. Her research interests include geographic and racial disparities in morbidity and mortality in the United States, comorbidities and multimorbidity in older adults, health outcomes in underserved populations, and health impacts of environment injustice. Her current studies are focused on a quantitative evaluation of contributions of disease-specific incidence rates and patient survival to dynamics of disease prevalence and mortality, and clarification of the role of clinic- (e.g., the use of specific treatments, treatment choice and adherence to treatment, and utilization of screening and diagnostic procedures) and non-clinic- (e.g., socioeconomic determinants, behavioral factors, environmental characteristics, and access to and quality of medical care) related factors in disparities in morbidity, mortality, and life expectancy in the United States.
Melanie Bunn (Dementia Alliance of North Carolina)
Melanie Bunn is Dementia Training Specialist for Dementia Alliance of North Carolina, Consulting Associate at the Duke University School of Nursing, and Trainer, Positive Approach to Care.  Ms. Bunn also leads her consulting company, Bunn Consulting. She is a skilled and experienced advanced practice nurse and nurse educator, conducting over 200 presentations and trainings annually to health professionals, community organizations, first responders, families and other groups focused on the care and needs of people living with dementia and their families. Her research efforts have focused on improving care of older people, especially those with cognitive impairment, through improving the education of inter-professional teams and families. She has volunteered as an Alzheimer's Support Group Facilitator for over 25 years.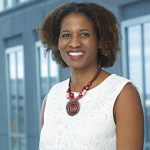 Damali Martin (National Institute on Aging)
Dr. Martin is a Program Director in the Populations and Genetics Branch in the Division of Neurosciences.  She obtained her Ph.D. (2004) in Cell Biology and Molecular Genetics at the University of Maryland in College Park and her MPH (2005) in Epidemiology and Biostatistics at the Johns Hopkins Bloomberg School of Public Health.  She has extensive experience leading operations, projects and staff in on cross-cutting programmatic and scientific areas for health disparities, global health, environmental and genetic epidemiology with the proven track record in guiding sizeable, cross-functional teams in the development and implementation of scientific initiatives.
Heather Allore (Yale University)
Dr. Allore is a Professor of Medicine (Geriatrics) and of Biostatistics. She is the Leader of the Data Management and Statistics Core of the Yale Alzheimer's Disease Research Center. She co-directs the Biostatistics and Bioinformatics Core of the Yale Transdisciplinary Collaborative Center for Precision Medicine focused on Health Disparities. Her international collaborations are across Europe and Australasia. Dr. Allore's innovated analytic methods presented in over 240 peer-reviewed papers range from basic science mechanisms of aging to embedded pragmatic clinical trials for older adults. Pioneering designs and biostatistical methods are required to rigorously address the myriad of unanswered scientific questions related to older adults and persons living with dementia, including joint trajectories.