Maggie Lin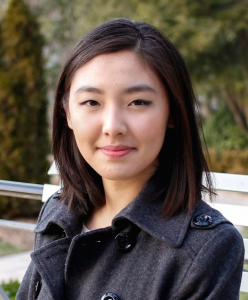 Contact me: duke.swe.president@gmail.com
Hello! My name is Maggie Lin and I am a senior double majoring in Biomedical Engineering and Computer Science. I am very excited to be the President of Duke SWE for 2015-16 because I hope to make key changes and to continue increasing our presence on campus. Having served previously as Vice President from 2014-15 and Webmaster from 2013-14, I have seen the organization grow over the years, but there is always room for improvement.
Outside of SWE, I do clinical research on lymphoma at the Duke Hospital and am an active member of the service fraternity Alpha Phi Omega. I have also served as an Associate Editor for Latent Image, a Duke photography publication, and will begin doing biomedical research this upcoming year on characterizing the thermomechanical properties of polymers.
I have previously interned at MedImmune, a subsidiary of AstraZeneca, and Cisco Systems. I am currently interested in start-ups, medical devices, front-end development, product management, and learning about new technologies. In my free time, I like listening to music, attending concerts, writing, hiking, and traveling.
If you would like to contact me in any way, please feel free to send an email to my Duke SWE email above or to my personal email m.lin@duke.edu!