CONVERSATIONS | CASA RIO [RIVER HOUSE]. ALEJANDRO MEITIN (Argentina). Moderated by Professor Robin Rodd, DKU
Alejandro Meitin | Artist, Lawyer, Environmental Activist, Founder of Casa Río, and Co-Founder of Ala Plástica.
Alejandro will present his work as founder of Casa Río – a space of encounters, training, learning of creative practices, located in the estuary of the La Plata River. Situated in the mouth of the estuary of the La Plata River, in the outermost region of the immense Plata Watershed. Casa Río is a space in motion; it is a place of encounter, training, and learning of creative practices that embody environmental commitment. Casa Río is a space from which self-organization — both individual and collective — is developed as a form of liberation, grounded in actions that are not divorced from, but rather tied to, the environment and context in which they are being realized. Casa Río is a center of bioregional networking, which shares information and develops actions alongside other sister organizations in the Plata Watershed. The space also houses research materials divided into two thematic areas: (1) a library with material specialized in art within a social and environmental context; and (2) the archive of Ala Plástica, produced and compiled over the course of the organization's 25 years of work, which is open and available for consultation.
Alejandro Meitin is an artist, lawyer, environmental activist, and co-founder of the art collective Ala Plástica, which is based in La Plata, Argentina. More recently, he is the founder of Casa Río. Meitin has been involved in researching and developing collaborative artistic practices and has a number of exhibitions, residencies, and publications to his credit. He has also taught courses and given lectures in Latin America, North America, and Europe.
Organized by the DKU Latin American Working Group
---
CONVERSATIONS | GUARDIANS OF THE HUAIE RIVER. YUMIN WANG & HUO DAISHAN. Moderated by Miguel Rojas-Sotelo. Duke University.
Huo Daishan is a photojournalist and environmentalist, winner of the Ramon Magsaysay Award. He is the founder of Guardians of the Huai River, which advocates for the protection of the Huai River in China. Yumin Wang (IMEP 2020) is a researcher who had traveled across China to document the history of Environmental NGOs and their work.
霍岱珊曾是中国环境报的特约记者。1998年,在淮河水污染最严重时,他辞去令人艳羡的记者工作,只身创立了环保NGO "淮河卫士",和他的家人一起开始了20余年的保卫淮河之旅。
霍曾用相机拍下2万余张淮河污染的照片,在街头展览,呼吁人们保护淮河。为了让村民喝上干净的饮用水,霍用募捐得来的善款和自己的奖金无偿为淮河两岸村民建设50余座生物净水装置。作为社会活动家,他数次入京向高层反应地方污染的严重性。霍因为曝光地方污染被人监视、威胁。但他和他的家人从未放弃。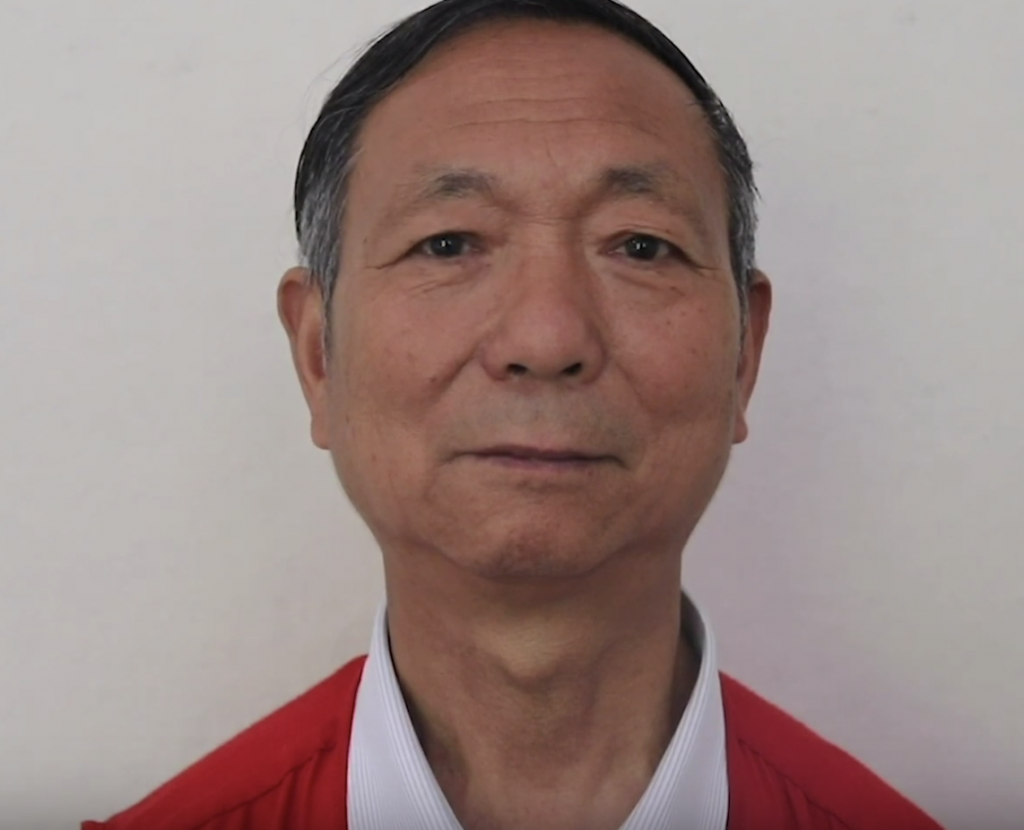 Organized in collaboration with IMEP, DKU.
More information: HERE
---
CONVERSATIONS | FILMMAKER CHELSEA XINYI CHEN (China) in conversation with Professor KALEY CLEMENTS, DKU.
Chelsea (Xinyi) is a Shanghai-based filmmaker working on stories of humans and their environments, those to be urban or rural. Her soft aesthetic is balanced by a sharp approach to domestic life both in the East and the West. Chelsea has her BFA from the Vancouver Film School in BC, Canada. https://www.chelseaxinyichen.com/  
---
CONVERSATIONS | MAS ARTE-MAS ACCION [MORE ART-MORE ACTION]. FERNANDO ARIAS (Colombia).
Moderated by Professor Robin Rodd, DKU
Fernando Arias is the Creative Director of Más Arte Más Acción. He is a Colombian artist. Through video, photography, installation and actions he explores the human condition. Recurring themes in her work include conflict, gender, religion, and social and environmental issues. In 1994 he won the National Art Award in Colombia and since then his work has been exhibited in museums and galleries in the country and around the world.
Más Arte Más Acción (MaMa) is a non-profit cultural foundation that generates critical thinking about our relationships to nature through art. The foundation's base, on Colombia's Pacific Coast, is the source of inspiration for artists and other professionals who are invited to explore wide-ranging social and environmental issues. Between 2012 and 2016 MaMa's Nuevatopias program was designed to mark the 500th anniversary of the term Utopia. Critical reflections were compiled in three books Nowhere, Better Than, and This Place. Since 2017 MaMa continues to focus on the relationships between people and the natural environment. In 2010 Fernando Arias and arts manager Jonathan Colin created MaMa, a non-profit foundation registered at the Bogotá Chamber of Commerce. In 2011 the Chocó Base is built, designed by Atelier Van Lieshout.  Supported by the Mondrian Foundation and Prince Clauss Foundation. / MaMa joins Arts Collaboratory / The video "Desde Adentro" is screened at the New York Independent Film and Video Festival.
https://www.masartemasaccion.org/
Organized by the DKU Latin American Working Group
---
CONVERSATIONS | WITH FILMMAKER ERIN ESPELIE (USA). 
In conversation with Professor Seth Henderson, DKU
Erin Espelie is a filmmaker, writer, and editor, living and working in Boulder County's Four Mile Canyon and New York City. Her writing and filmmaking investigate current scientific research related to the Anthropocene, issues in environmental history, questions of epistemology, and our expectations of the moving image. With a degree in molecular and cell biology from Cornell University and an MFA in experimental and documentary arts from Duke University. Erin teaches at the University of Colorado Boulder in the Film Studies Program and the Department of Critical Media Practices.
Espelie's films have shown at the New York Film Festival, the British Film Institute, the Natural History Museum of London, Whitechapel Gallery, Crossroads (San Francisco), the Rotterdam International Film Festival, the Edinburgh International Film Festival, the Full Frame Documentary Festival, and more. Her feature-length experimental documentary, The Lanthanide Series, examines the materiality of the digital world, combining approaches of non-fiction narrative essay, abstract visual and sound exploration, and the history of black mirrors; it premiered at CPH:DOX in Copenhagen.
Most of her professional career in print journalism has been on the staff of Natural History magazine, where she serves as Editor In Chief and as a columnist. Since 2002 her monthly column, "The Natural Explanation," has highlighted high-caliber wildlife photographers and human influences on the environment.
---
CONVERSATIONS | The National Park System China with Binbin Li. 
Binbin Li is the Assistant Professor of Environmental Sciences of the Environmental Research Center at Duke Kunshan University. She holds a secondary appointment with Nicholas School of the Environment at Duke University. Her research focuses on the loss of biodiversity, endangered and endemic species conservation such as giant pandas, priority setting and management of protected areas, and promotion of innovative technology, markets, and policies to solve conservation problems and local community development. Dr. Li got her Ph.D. in Environment from Duke University (2017), M.S in Natural Resources and Environment from the University of Michigan (2012). and B.S in Life Sciences with a dual degree in Economics from Peking University (2010).
Dr. Li's work covers the identification of conservation priorities and national parks in China, impacts of One Belt One Road on biodiversity, giant panda conservation, and management via Footprint Identification Technique (FIT), impacts of oil palm and rubber plantations on biodiversity in Southeast Asia, the influence of national environmental policies on human-wildlife conflicts, and behavioral study of endemic species. She is also a member of the IUCN SSC Small Mammal Specialist Group. Dr. Li is engaged in science communication and nature education. She is a signed nature photographer at Wild in China. From 2013-2015, she was on the advisory board for the Disney nature documentary "Born in China." She is devoted to using photography, social media, drama, and other art formats to promote conservation science in the public.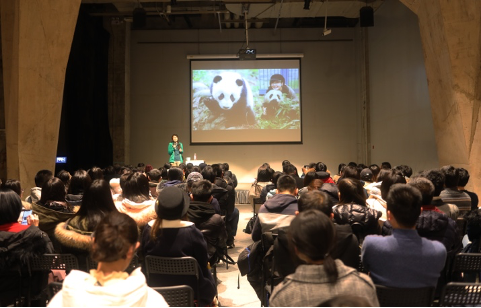 Organized in collaboration with IMEP, DKU.
*Preceded by three documentaries. Starting at 7pm Chinese time) / 7am EST.
---
CONVERSATIONS | EARTH DAY / WORLD BOOK DAY SPECIAL. OUR COMMON GROUND. 
Transpacific Literary and Cultural Connections: Latin American Influence in Asia. Live conversation with authors. Jie Lu, Martín Camps, and Miguel Rojas-Sotelo.
Moderated by professor Zairong Xiang.
JIE LU. THE UNIVERSITY OF THE PACIFIC. Co-Editor: Transpacific Literary and Cultural Connections: Latin American Influence in Asia (2020)
Professor Lu works on issues of representation of the city and new urban culture in contemporary Chinese fiction and film. She is a professor of Chinese Studies & Film Studies at the University of the Pacific; the author of Dismantling Time: Chinese Literature in the Age of Globalization (2005); co-editor of China and New Left Vision: Political and Cultural Interventions (2012); editor of China's Literature and Cultural Scenes at the Turn of the 21st Century (2008), and guest-editor of two special issues in Journal of Contemporary China (03, 08). Education. Ph.D., Stanford University, 1996. MA, University of Massachusetts, Amherst, 1990. BA, Beijing Second Foreign Language Institute, Beijing, 1982
MARTIN CAMPS. THE UNIVERSITY OF THE PACIFIC. Co-Editor: Transpacific Literary and Cultural Connections: Latin American Influence in Asia (2020)
Professor of Spanish and Director of Latin American Studies. He is the author of Cruces fronterizos: hacia una narrativa del desierto [Border Crossings: Towards a Narrative of the Desert] (2008) and four editions: Dialogues on the Delta: Approaches to the City of Stockton (2018), La sonrisa afilada: Enrique Serna ante la crítica [A Smile Sharp as a Blade, Enrique Serna's Writings] (2018), and Acercamientos a la narrative de Luis Arturo Ramos [Critical Essays on L. A. Ramos] (2003). He has published more than 30 articles and book chapters in Latin American fiction, and he is the author of six books of poetry, one novel, and two book translations. Education: Ph.D., University of California, Riverside, 2003. MFA, University of Texas, El Paso, 1999. BA, Instituto de Comunicacion y Filosofia, Mexico City, 1997.
MIGUEL ROJAS SOTELO. DUKE UNIVERSITY. Featured author Transpacific Literary and Cultural Connections: Latin American Influence in Asia (2020).
Miguel Rojas-Sotelo is an author, visual artist, filmmaker, and multidisciplinary scholar. Professor Rojas Sotelo was visiting professor at DKU in the academic year 2018-2019, Miguel works in the nexus culture, history, and the environment from an engaged, situated, and contextual approach. His recent books Irrupciones, compresiones, contravenciones. Arte y política cultural en Colombia [Irruptions, Compressions, Contraventions] (2017) and BE PATIENT | SE PACIENTE Artistic and medical entanglements in the work of Libia Posada (2018) are a testimony of such method. He won the 2017–2018 National Prize in Art Criticism by the Colombian Ministry of Culture with his essay "Sobernía Visual in Abya Yala."He is co edititing two new books (2021), GRAPHIC IN TRANSIT | Sergio Sánchez Santamaría, and MINGAS DE LA IMAGEN: intercultural networks. He lived and traveled in China during 2017, 2018 – 2019 where he developed the comparative approach to his work which he applied to his text "Common Ground," which he will talk about in this event. Education. PhD, University of Pittsburgh, 2009. MA. University of Pittsburgh, 2004. MFA and BA, Universidad de los Andes, Bogotá, Colombia, 1996.
Presented by DKU's Latin American Working Group, DKU Library, APSI, CLACS.
---
MULTIMEDIA (TBD).
VAQUITAS BY ILIANA SUN | TO BE SEEN AT THE WEBSITE. View Project
2017-2019