---
---
Water Towns EFAF is an international event that features recent and historical pieces of documentary film and artistic production under a selected environmental theme. The theme guides the principles of the festival but does not limit content nor participation; Water Towns EFAF is an open platform.
FILM: The main program consists of a number of feature length films invited after a curatorial process, and two sections of short films: Student Films and Independent Films, chosen after an open call for submissions. Parallel events in the form of TED style talks (by filmmakers, special guests, faculty, and students, discuss the issues addressed in the films).
ARTS: Performances, art exhibits, workshops, and class visits by local and international artists will enlighten the main topic.
水上城镇EFAF是一这是一个国际性的活动,以特定的环境主题为特色,展示了近期和历史上的纪录片和艺术作品。主题指导节日的原则,但不限制内容或参与;水乡EFAF是一个开放的平台。
电影:主要节目包括一系列在策展过程中邀请的长篇电影,以及两部短片:学生电影和独立电影,在公开征集意见后选出。以TED风格讲话形式的并行活动(由电影制作人,特邀嘉宾,教师和学生,讨论电影中提到的问题)。
艺术:本地和国际艺术家的表演,艺术展览,研讨会和课堂访问将启发主题
Water Towns EFAF creates bridges from the arts and sciences bringing together worlds that cannot be reached otherwise. It also offers and opportunity of connecting  the academic and local communities in Kunshan, Shanghai and beyond, by facilitating the integrative and immersive experiences that cinema and the arts provide.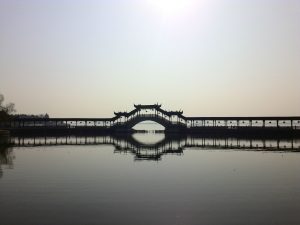 Jinxi Ancient Water Town is a partner on Water Towns EFAF allowing the community and visitors to experience documentary films and arts in the context of an authentic Chinese Water Town.
水乡EFAF创造了艺术和科学的桥梁,汇集了其他无法到达的世界。它还通过促进电影和艺术提供的综合和沉浸式体验,提供和机会连接昆山,上海及其他地区的学术和当地社区。
锦溪古水乡是水乡EFAF的合作伙伴,让社区和游客可以在真实的中国水城中体验纪录片和艺术。
Water Towns EFAF aims to become an opportunity for the community to reflect on our collective responsibility to protect the environment, raise awareness and understanding of the most pressing environmental challenges, and commit to action. | take the pledge
水乡EFAF旨在成为社区反映我们保护环境的集体责任,提高对最紧迫的环境挑战的认识和理解,并致力于采取行动的机会。 |我保证
Water Towns EFAF will take place every spring as a reminder of the celebration of life and the beginning of a cycle.
水上城镇EFAF将每年春天举行,以提醒人们庆祝生命和开始一个周期。
---
2019 EDITION
---
SPECIAL EVENTS | 特别活动
Memory Project | Opening Event & Closing Ceremony