Gustavo M. Silva, PhD
Head of the laboratory
Gustavo is a biologist, who obtained his undergraduate and PhD degrees from the University of Sao Paulo, and had his postdoctoral training in the Center for Genomics and Systems Biology at New York University. His research interests revolve around the role of protein ubiquitination in cell fate, aging, and neurodegeneration.
Beyond science, Gustavo enjoys listening to music, playing/watching soccer/combat sports, cooking and trying new flavors, and reading sociology. He tries to do at least three of the items at a time.
contact: gustavo.silva[at]duke[dot]edu
---

Vanessa Simoes, MSc
Lab manager
Vanessa received her bachelor's in Biology and her Master's degree in Genetics and Evolutionary Biology from the University of Sao Paulo.  She interned as a Research Affiliate at New York University, and before joining the Silva lab at Duke, she worked as a commercial and marketing manager at R-Crio, a stem cell biotech company. She manages the scientific and organizational operations of the lab and is interested in cellular response to oxidative stress.
Outside lab, Vanessa likes cooking, traveling, outdoor activities, and also enjoys craftwork.
contact: vanessa.simoes[at]duke[dot]edu
---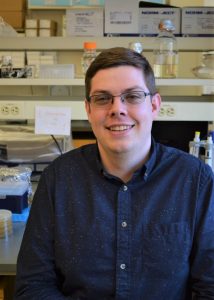 Nate Snyder, PhD
Postdoctoral Associate
Nate conducted his undergraduate studies at Shippensburg University of Pennsylvania, and received his doctoral degree from Johns Hopkins University. He is interested in identifying the proteins and mechanisms involved in translational regulation through polyubiquitination during stress response.
Nate is an avid reader of science fiction novels and comic books, and he has a large collection of all forms of media related to Star Wars. He is also very fond of giraffes.
contact: nathan.snyder[at]duke[dot]edu
---
Shannon Dougherty
Graduate Student
Shannon received her bachelor's degrees in Molecular Biology and Chemistry from the University of Pittsburgh and is a pursuing a doctoral degree through the Duke University Biology Department. She is currently interested in using mass spectrometry to monitor ribosomal ubiquitination during oxidative stress.
Outside of the lab, you are likely to find Shannon taking hikes with her dog, exploring Durham with friends, or curled up on the couch with a good book.
contact:  shannon.dougherty[at]duke[dot]edu
---
Austin Maduka
MD/PhD student
Austin received his undergraduate degree in Biochemistry & Molecular Biology from the University of Maryland, Baltimore County, and is pursuing his MD and PhD degrees through the Duke Medical Scientist Training Program. He is currently interested in how oxidative stress impacts translational control through ubiquitin in mammals, and the implications in disease.
In his free time, Austin enjoys running, discovering new music/chasing concerts, and watching random shows on Netflix.
contact: austin.maduka[at]duke[dot]edu
---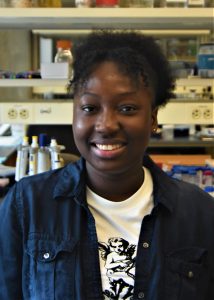 Blanche Cizubu
Lab technician
Blanche obtained her Bachelor's in Biochemistry from the University of Minnesota Twin Cities. She is still exploring her interests, but genomics and epidemiology are two fields that she is considering when it comes to research. She is also considering a one-year program of Master of Science in patent law. She plans on going to graduate school and pursuing a career in biological research.
In her free time, Blanche enjoys reading novels, baking banana bread, watching movies and new shows.
contact: blanche.cizubu[at]duke[dot]edu
---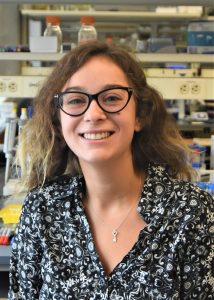 Lana Gerstein
Lab technician
Lana received her bachelor's in Biochemistry from Rowan University. Before joining the Silva lab, Lana worked for a biotechnology company. She is currently obtaining more experience in the research field and plans on furthering her education by pursing a master's or doctoral degree. Lana is interested in environmental sustainability and cellular and molecular biology with a focus in cell signaling and cloning.
In her free time, Lana enjoys hiking, traveling, concerts, making new friends and animals.
contact: lana.gerstein[at]duke[dot]edu
---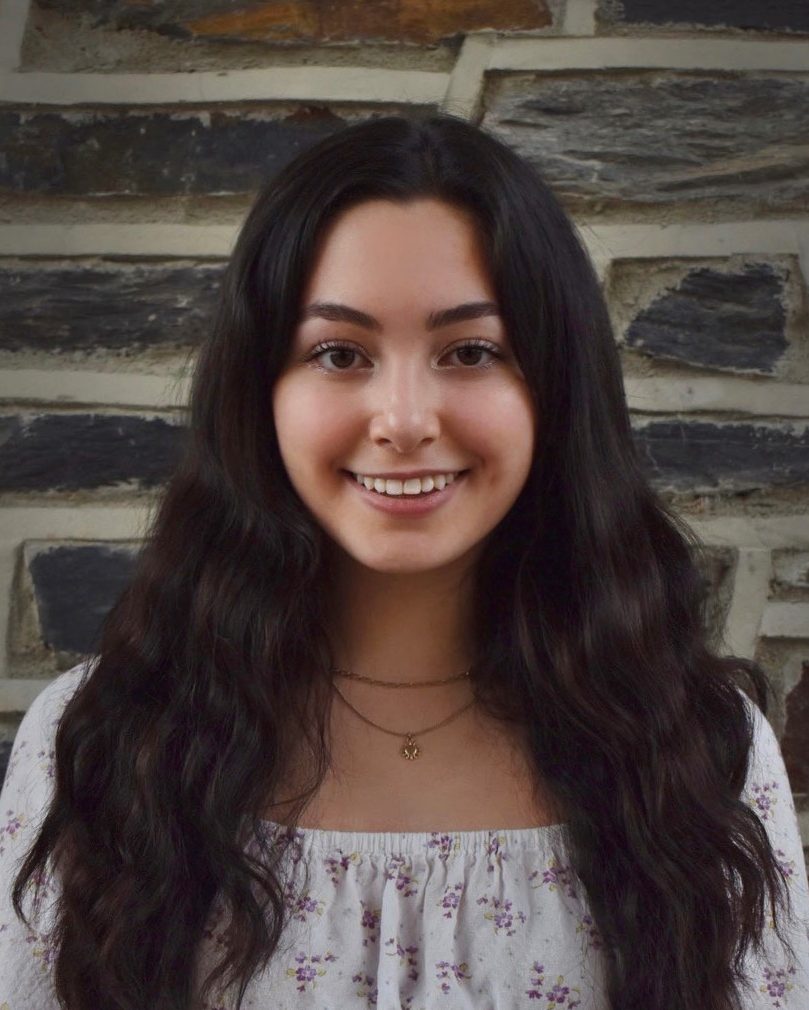 Sofia Guerrero
Undergraduate Student
Sofia is a freshman at Duke University, majoring in biology and minoring in computer science. She plans on attending graduate school and pursuing a career in biological research. Her interests in biology lie in the fields of molecular biology, genetics, and neurobiology. She is interested in how the cellular response to oxidative stress is connected to neurodegenerative diseases.
In her down time, Sofia loves running, traveling, watching films, and food!
contact: sofia.guerrero[at]duke[dot]edu
---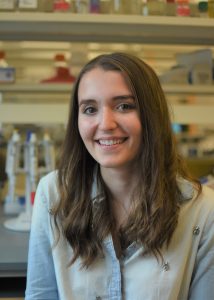 Julia Marshall
Undergraduate Student (2018-2020)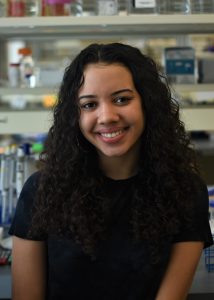 M. Sapphire Bowen-Kauth
Summer Undergraduate Student (2019) - SROP
Andrew Gorman, PhD
Postdoctoral fellow (2018-2019)
Valeria Santa Melendez
Summer Undergraduate Student (2018)  -SROP
Brian Gregory, PhD
Postdoctoral fellow (2019)
Emma Bucklan
Undergraduate Student (2019-2021)