Aria Chernik
Associate Professor of the Practice in the Social Science Research Institute
Social Science Research Institute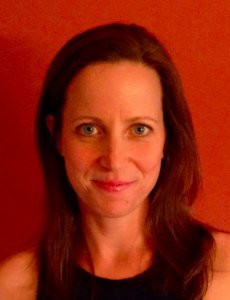 "I believe that learning should be joyful, liberatory, and collaborative, and that education must be transformed both to reflect these values and to prepare students to participate meaningfully in our ever-changing world. As Associate Professor of the Practice in the Innovation and Entrepreneurship Initiative and the Social Science Research Institute at Duke, my teaching and research focus on open education, open design pedagogy, designing ethical technology, and equity-centered, project-based learning innovation in both post-secondary and K-12 contexts. I am co-founder and co-director of the Open Design Studio, founder and director of Open Source Pedagogy, Research + Innovation (OSPRI), and co-founder and co-director of CSbyUs."
Arya Patel
Undergraduate, Class of 2022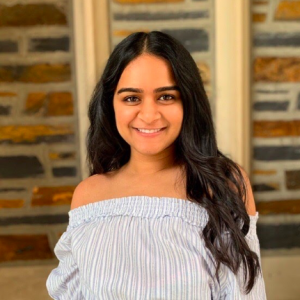 "I am a rising Junior student at Duke University majoring in Public Policy and minoring in Economics with an interest in international economic development, corporate ethics, and social entrepreneurship. I was attracted to Open Design+ because it models exactly the kind of open-minded and self-conscious problem solving methodology that I am interested in pursuing in a future career. 
In the past, I have been involved in the U.S public sector in legislation, interned with international non-profits, and worked deeply in various student organizations at Duke ranging from the International Relations Association to the Penny Pilgrim Women's Leadership Cohort.  Some of my most meaningful experiences have been working in collaborative spaces to organize, advocate, and rethink problem spaces, whether that be outlining plans for healthcare advocacy in D.C or coordinating hundreds of high school students for the annual Duke Model UN Conferences. 
As a part of the Open Design+ program, I hope to be able to utilize and grow my media and communication skills, marketing and event planning capabilities and work ethic. I am excited to take my detail-oriented mindset and stretch it to achieve big picture idealistic goals. Fueled by my belief that formal and informal education play an equal part in forming the foundations of a efficient and equitable society, I am thrilled to challenge myself to reimagine higher education. 
Apart from this, I enjoy cooking different vegetarian dishes, listening to a wide array of podcasts, and spending time with family, friends, or a good book."
Anna Jacobs
Senior Program Coordinator, Education
Duke Innovation & Entrepreneurship  
"I believe that the best way to learn is by doing, and that the most impactful learning environments include real-world problem solving with diverse teammates. This is why I work for the Innovation & Entrepreneurship Initiative, helping undergraduate students identify meaningful experiential learning opportunities. I am passionate about advising students by listening to their unique stories, understanding their personal goals, and working with them to cultivate an entrepreneurial mindset centered in solving the world's most pressing problems."
Anwulika Onkojo
Undergraduate, Class of 2021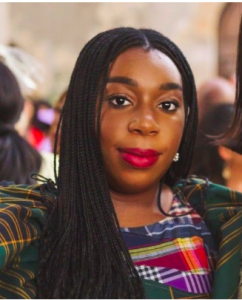 "I am an activist, founder and a student at Duke, majoring in International Comparative Studies with a minor in Visual Media Studies. My journey through Duke has not at all gone according to plan, but I have done many things that I am proud of, surrounded myself with  wise and talented people, and found the balance between hard work and thoughtful downtime. As a fellow in Duke's Social movement's Lab and the founder of an amazing media and advocacy organisation, called Through the Eyes of African Women, I have been able to unleash my passion for social justice and digital innovation and accessibility, while developing substantial creative and  research skills. 
I joined the  Open Design + program because I strongly believe in the power and importance of development and design thinking that centers the voices and perspectives of the constituents that we aim to help. As a young African woman working at the intersection of rights and development, I have seen how traditional approaches that do not value the input of participants we design for can have adverse outcomes. I am drawn to human-centred design because at its core is the recognition that the people who face the problem every day are the ones who have the answers. 
My strengths lie in asking thoughtful, critical questions and collaborating closely with participants we are designing with/for to draw out key insights and articulate nuanced ideas. I also thoroughly enjoy the design strategy process. The prospect of  working through each phase, embracing ambiguity and allowing answers to be  revealed to us in  time makes me excited. Through this program I have taken one  step closer to embracing  the role of "social impact designer", and the multifaceted, exciting challenges it brings."
Caroline Surret
Undergraduate, Class of 2022
"I am a rising Junior at Duke pursuing an interdepartmental major in Visual and Media Studies and Sociology, an Innovation and Entrepreneurship certificate, and a Music minor. 
I was drawn to Open Design+ because I see a great need for the implementation of design thinking methodology in arts spaces. As the pandemic and changing technologies continue to impact the ways that we consume art, the vitality of arts organizations rests on the ability to understand the needs of consumers and creators of art and the capacity to innovate quickly. By engaging in the open design process through this program, I hope to prepare myself to contribute to and create in rapidly evolving arts spaces. 
When I'm not working with my Open Design+ team, you can find me watching movie-musicals, enjoying a good book, or playing the violin. I also love spending time on the lake in my hometown of Columbia, South Carolina and going on walks with my two dogs, Ellie and Fred."
Diana M. Ramírez
Graduate, Class of 2021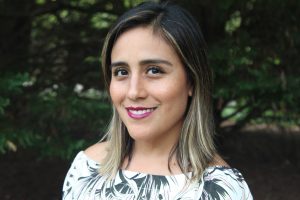 "I am a Colombian, fulfilling my dream of doing my masters at Sanford School of Public Policy. I worked for the Colombian national government for 8 years, realizing that the formula to deliver impactful public policies is to focus in the beneficiary and design accordingly. The government's role is to work for the people, therefore its responsibility is to focus on them.  I am passionated about public innovation and my goal is to go back to Colombia and work closely with local and national entities to design of human-centered interventions, using innovative-tools and embed innovation in the public arena. My aim in Open Design+ is to get a deeper understanding of the methodology and guide students to fall in love with it, I believe I am achieving!. I am show addict and dog-cat lover and I believe in meditation and physical exercise as treats for myself"
Drew Flanagan
Undergraduate, Class of 2023
"As a rising sophomore from Montclair, NJ, I am excited to join OpenDesign+. I first learned about Duke's Innovation & Entrepreneurship Initiative during my early weeks on campus so I am thrilled to finally be involved. 
As a Statistical Science major, I am passionate about Data Science and have always been interested in how it could be applied when it comes to developing products, solving for new approaches, or even informing difficult conversations. I have used my analytical background to fuel my community-driven roles as House Council President and as the Chair of the Student Organization Finance Committee Chair.
One of my biggest skills is being able to take an active role in conversations that demand both a high level of social consciousness and technical support – skills which are too often labeled as mutually exclusive. Having served in several student governmental positions as well as having taken a leading role in various data-driven research projects, I have always grounded my work in my ability to draw from highly analytical and team-focused experiences. In fact, I joined OpenDesign+ because the program also recognizes that effective research and design only succeed when done alongside and in dialogue with stakeholders.
When I'm not binge watching Money Heist, eating lemon squares from Vondy on Duke's campus, or listening to country music, I can be found hanging with friends, family, or studying in the library."
Florence Wang
Undergraduate, Class of 2023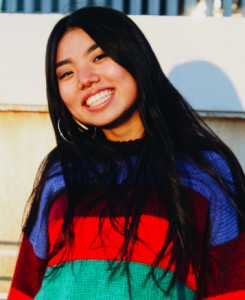 "I'm a rising sophomore from Columbia, SC who is leaning towards a Neuroscience and Statistics double major. Or Dance. Or Economics. In the spirit of Open Design+, I'm trying to keep an open mind and see where my interests take me! As someone who has been invested in the arts for my entire life—dance, piano, visual arts—and also has a strong STEM and quantitative background, I am passionate about many different subject areas that have helped shape my interdisciplinary mindset and perspective of the world. 
In the past, my passion for a myriad of subjects and fields has allowed me to pursue a diverse set of internships, ranging from biotechnology internships to architecture internships. On campus, I have founded my own dance group, participated in machine learning projects at the Radiology Center, and been involved in multiple business-oriented organizations as well.
I think that my interdisciplinary mindset is what has facilitated my curiosity for the different complexities of human nature. Hence, the design thinking process' focus on human-centered thinking is what really drew me to the Open Design+ program. It's so interesting how nuanced and almost predictable human thought processes are but at the same time, how divergent they are. This idea of individual metacognition really fueled my desire to be a part of a program that is more human-focused and less solution-oriented. I wanted to be a design thinker—someone who is able to both utilize empathy and humanize stakeholders, in all different fields and professions, to truly determine the specific desires of humans and create innovative and impactful solutions.
When I'm not working with my team, you can find me wandering the aisles of Costo, aimlessly driving around in my car, or spending way too much time making Tik Tok dances."
Jonathan Browning
Undergraduate, Class of 2022
I am a rising junior, majoring in Computer Science and minoring in Philosophy. I was born and raised in Lexington, KY but have been a Duke fan since I could pick up a basketball.
I am passionate about improving the human experience, particularly through the lens of technology, but I am still figuring out where that will take me. As a resident assistant for first-year students, I have begun to get a better idea of where that might be. I am of the firm belief that the goal of technology should be to help people live more fulfilling lives. However, too often it seems that humans fall to the wayside of the path of technology. This is part of what attracted me to Open Design+. This program and design process prioritizes transparency, communication, and collaboration, while ensuring that humans remain at the center of what we're doing. This strongly aligns with my vision for technology and the world at large.
In my free time, I enjoy listening to and playing music, exercising (in a socially distant setting), reading realistic fiction, and watching sports. 
Justin Koga
Undergraduate, Class of 2021
"I am a senior from Irvine, CA majoring in Public Policy and minoring in History and Statistics. In my studies at Duke, I have explored deeply the relationship between private corporations and the public sector through the lens of corporate social responsibility. Additionally, I am highly interested in new technologies that range from XR to additive manufacturing. The Fourth Industrial Revolution can't come any sooner!
In my spare time I enjoy impersonating Peter Sagan on the road bike, listening to any album from Pink Floyd's discography, and playing his electric guitar. My heroes include Quincy Jones, Marc Benioff, Jimi Hendrix, and the late Steve Jobs. Upon graduating, I hope to use technology to improve peoples' lives."
Kaeylin Griffiths
Undergraduate, Class of 2022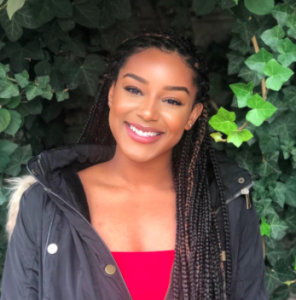 "I am a rising junior pursuing a Sociology major and African & African American Studies minor. I am very interested in exploring the social determinants of health disparities and the intersection between health, gender, race, and socioeconomic status. I was born and raised in Southwest Florida and yes, there are still some of us who prefer the cold!
I was attracted to Open Design+ because I've never been in a space that prioritized student driven learning and I find power in being given the freedom to design a solution to a real world problem alongside my peers. Alongside this, I wanted to develop more interpersonal communication skills and to be in a position to service a vulnerable community.  
When I'm not doing something school related, I'm obsessed with talent competition shows and watching YouTube videos for hours on end. I fell in love with music at a really young age and although I lack musical talent (very sad about that), I love watching other people pursue their dreams and grow confidence through their gifts. Hopefully one day, if I close my eyes and wish hard enough, an inkling of talent will rub off on me, but until then, YouTube it is." 
Kevin Hoch
Managing Director for Education
Duke Innovation & Entrepreneurship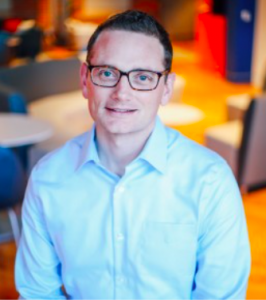 "I design and build high impact learning environments. I have a passion for coaching individuals and teams to achieve transformational success. I am always excited about solving problems through co-creation, collaboration, and creativity. Design, Innovation, and Entrepreneurial Action are mindsets that I strive to empower students with.  My goal is to impact our world through education and training our future leaders. My main role at Duke University is the Managing Director of Education in the Innovation & Entrepreneurship Initiative. I enjoy spending time with family, friends, and within the community. Traveling and listening to all kinds of music recharges me. Following sports and enjoying coffee are my daily boosts. Exercising and my faith keeps me sane."
Marcus Ortiz
Undergraduate, Class of 2023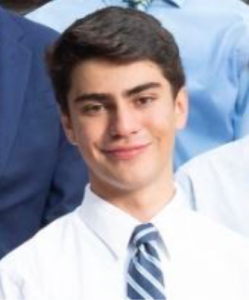 "I am a rising sophomore at Duke, majoring in mechanical engineering. I grew up in the border town of El Paso, TX, surrounded by my loving family and friends.
Being raised in a single parent household, I was very close to my grandpa who was quite a hardworking mechanic/electrician. Whether I was overhearing his plans to build a shed or learning how to use a welder's torch at age 5, the concepts of building and designing I learned from my grandpa amazed me to no end. Considering my family didn't come from much financially, I learned how to problem solve, whether it be budgeting, fixing something, or using my imagination a bit more as a kid. Coming from a low-income, first generation background, the discussion and implementation of equity is a topic I value highly.  Therefore, upon seeing the description of the open design program, I immediately knew it was right for me. With the Open Design program, I would not only get to further experiment with the design process, but the human emphasis would (and has) allow(ed) me to actively discuss, learn, and address equity issues.
At Duke, I am Clark, Jack Kent Cooke, and Questbridge Scholar and a member of the new found Duke Hyperloop team. I also run a free tutoring/mentor service for students from my former high school who would otherwise not have access to any assistance. In high school, I led the robotics and debate teams.
In my free time, I love to play classical spanish on my guitar, spend time with family, and play online video games with my friends back home."
Sanya Uppal
Undergraduate, Class of 2022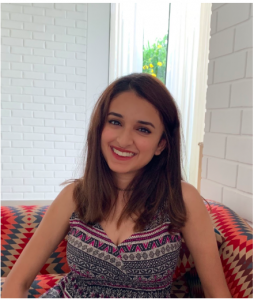 "I am a rising junior at Duke pursuing a major in Economics and minors in Classical Civilization and Statistical Science. I am interested in the intersection of economics, law, and health as well as civilization history and philosophy.
I was interested in the Open Design+ program because of its focus on human-centered design and open source principles. The current pandemic has highlighted the importance of equity, creativity, and informal learning in our approach to higher education. Open Design+ provides a great interdisciplinary platform to understand these issues through a collaborative design-thinking process. It challenges me to think in an open-minded and radical manner while emphasizing the human experience, which aligns with my vision and goals for the future.
When I'm not clicking photographs of birds and animals at a wildlife sanctuary in India, you can find me reading the Concept of Law or any book by Oliver Sacks. I enjoy listening to my mother's collection of 70s and 80s music and exploring the streets of Durham."
Zsofia Walter
Undergraduate, Class of 2023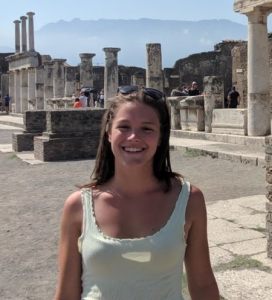 "I am a rising sophomore from Tampa, FL majoring in Mathematics and Computer Science. Outside of my formal education I am especially interested in equity issues in America, specifically in education. 
Beyond my curricular activities, I am also on the varsity fencing team and love the outdoors. In my spare time I enjoy biking, and hiking or pretty much any outdoor activities. I've also moved a lot throughout my life – Norfolk, VA to Framingham, MA to Tampa, FL  – and my extended family lives in Hungary so I've spent a lot of time there too. 
I was drawn to OpenDesign+ because of its focus on human-centered design. As a student in Pratt, my classes required the use of the engineering design process and I found that I really enjoyed it. When I heard about OpenDesign+ and its emphasis on using design thinking to solve a real world problem, I was incredibly intrigued. I was curious to see how the I&E department utilized design thinking, and believed that it would help me in designing more nuanced products, by being able to utilize design thinking not just from the engineering perspective. I became especially interested in math and computer science, I was still excited for this program, because I believe design thinking will give me a unique background and way of thinking."
For more information about this edition's projects go to 2020 Teams