Featured guests, indicated by photos and bios, are those who are also participating in Season 2 of our Space of Justice podcast. As Season 2 is released, we encourage you to listen to the podcasts as extensions of the conversations that happen during Just Space Week. 
Keynote: Malinda Maynor Lowery
Professor of History, UNC- Chapel Hill

 



Malinda Maynor Lowery (she/her/hers) is a Professor of History at UNC-Chapel Hill and Director of the Center for the Study of the American South. She is a member of the Lumbee Tribe of North Carolina. Her second book, The Lumbee Indians: An American Struggle, was published by UNC Press in September 2018. The book is a survey of Lumbee history from the eighteenth century to the present, written for a general audience. Her first book, Lumbee Indians in the Jim Crow South: Race, Identity, and the Making of a Nation (UNC Press, 2010), won several awards, including Best First Book of 2010 in Native American and Indigenous Studies and the Labriola American Indian Center National Book Prize from Arizona State University. She has written over fifteen book chapters or articles, on topics including American Indian migration and identity, school desegregation, federal recognition, religious music, and foodways, and has published essays in the New York Times, Oxford American, The North Star, and Scalawag Magazine. She has won fellowships and grants from the Mellon Foundation, the National Endowment for the Humanities, the Sundance Institute, the Ford Foundation, and others. She has produced documentary films, including the Peabody Award-winning A Chef's Life (5 seasons on PBS), the Emmy-nominated Private Violence (broadcast on HBO in 2014), In the Light of Reverence (broadcast on PBS in 2001), and two short films, Real Indian (1996), and Sounds of Faith (1997), both of which premiered at the Sundance Film Festival.
Bishop Romero Ortega
Graduate of the MFA|EDA class of 2020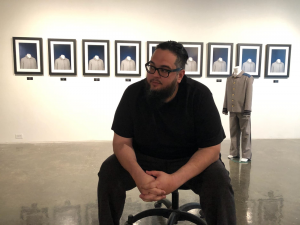 Bishop Romero Ortega, is a documentarian and conceptual artist from Phoenix, Arizona who tells stories primarily through film and photography but also works in various kinds of mediums. He lives with his wife and 4 children in Cary N.C. and recently received his Master in Fine Arts in Experimental and Documentary Arts at Duke University. As a Documentarian and Artist, Bishop writes, "I seek to tell stories in Non-Western and European ways. Stories of people and events forgotten and not talked about, in order to ask questions and raise awareness. These stories have no intended political slant or affiliation. I try to avoid social fads and causes that easily burn out and are quickly replaced by the next trending movement. It is my hope to create work that allows people to slow down and think, before responding."

Gary Bennett
Vice Provost for Undergraduate Education
Gary G. Bennett (he/him/his) is the Bishop-MacDermott Family Professor of Psychology & Neuroscience, Global Health and Medicine at Duke University. He directs the Duke Global Digital Health Science Center. Dr. Bennett is also President of the Society of Behavioral Medicine. Dr. Bennett's research program designs, tests, and disseminates digital obesity treatments. He is especially interested in integrating digital health treatments into the primary care setting. Dr. Bennett developed the interactive obesity treatment approach (iOTA); his recent work demonstrates the effectiveness of coach-led, digital obesity treatments. He has authored more than 125 scientific papers and his research program has been continuously supported by the National Institutes of Health. Dr. Bennett's research has been featured in the New York Times, NPR, Time, CBS, ABC, NBC, Fox News, and many other media outlets. Dr. Bennett has served on numerous NIH committees, grant review panels, editorial boards, and guidelines councils. Dr. Bennett is committed to the dissemination of evidence-based treatments; he serves on science advisory and executive boards of several community, professional, and commercial organizations. He also co-founded two digital health startups: Crimson Health Solutions (acquired by Health Dialog in 2007) and Scale Down (acquired by Anthem in 2017). Prior to joining Duke in 2009, Dr. Bennett served on the faculties of the Harvard School of Public Health and the Dana-Farber Cancer Institute. At Duke, Dr. Bennett is a member of Duke's Bass Society of Fellows, is the founding director of Duke's undergraduate major in global health, and has been repeatedly recognized as in the top 5 percent of Duke's undergraduate instructors.
Mary Pat McMahon
Vice Provost/Vice President of Student Affairs
Mary Pat McMahon (she/her/hers) is the vice provost and vice president of student affairs. As the chief student affairs officer at Duke, McMahon is directly involved in decisions that shape the undergraduate and graduate student experience, including responsibility for residential and dining services, student wellness services, specialized services for parents/families and student veterans, as well as other student-directed services such as student extracurricular support and the university's identity and cultural centers. McMahon is a proven leader in student affairs, and is committed to student development, team leadership and building strong community, academic and student partnerships.
Before coming to Duke in July 2019, McMahon was dean of student affairs at Tufts University's Schools of Arts and Sciences and Engineering. There, she was broadly responsible for fostering meaningful growth and connection in students' co-curricular experience, coordinating developmental, leadership and health and safety resources for students.
Prior to Tufts, McMahon served as associate dean of student affairs at Bowdoin College, where she helped develop a highly regarded residential learning program, oversaw the first-year experience, provided academic and personal advising to students and offered guidance for the judicial and sexual misconduct board hearing processes. 
Previously, McMahon was associate director of doctoral programs at New York University and assistant director of undergraduate admissions at Yale University. She holds a bachelor of arts degree in history from Yale University and a master of science degree in history of international relations from the London School of Economics and Political Science.
John Blackshear
Dean of Students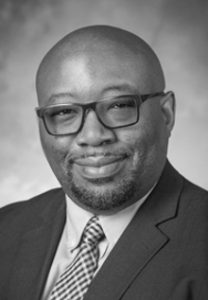 John Blackshear (he/him/his) was named dean of students in Student Affairs in June, 2020. He will continue to hold the post of associate vice provost of undergraduate education. In that role, he helps coordinate shared priorities between Student Affairs, the university's academic deans and the Office of Undergraduate Education.
Blackshear previously was dean of academic affairs for Trinity College of Arts & Sciences, as well as senior associate dean of academic planning in Trinity College.. Since 2001, he has served a wide range of essential support roles for students at Duke, including academic dean, supervising Duke's low-income and first-generation scholarship and success programs, serving as clinical director of the Academic Resource Center, and working with Duke's Office of Student Returns and Student Disabilities Access Office. He was Duke's student ombudsperson from 2007-2015. Backshear also previously worked in Counseling and Psychological Services (CAPS) from 2001-2007.
A clinical psychologist by training, Blackshear holds his doctorate in clinical psychology from Georgia State University, and a masters in community/clinical psychology as well as a B.S. in psychology from Florida A&M University. Blackshear has served as an adjunct instructor in the Department of Psychology and Neuroscience at Duke since 2009, and will continue teaching.
Blackshear will continue to serve as the Faculty-In-Residence (FIR) in Trinity Residence Hall. The Blackshear family–including wife Kimberly Blackshear, assistant director of programs for Family Connects International in the Sanford School of Public Policy's Center for Child and Family Policy, and their six children–have opened their home to first-year students in Trinity and Giles residence halls since 2016.
Linda Zhang
T'20, Next Gen 2.0 Committee Co-Chair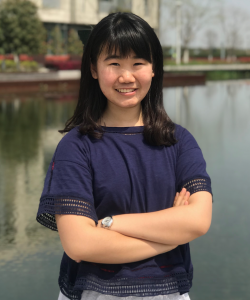 Linda (T'20) (she/her/hers) is a business analyst at McKinsey & Company but an education enthusiast at heart. Currently co-chairing the NGLLE 2.0 committee, Linda is excited about the opportunities Duke can create and enhance in the living and learning space.
Atinuke "Tinu" Akintola Diver
Executive Director, Durham Congregations, Associations, & Neighborhoods (CAN)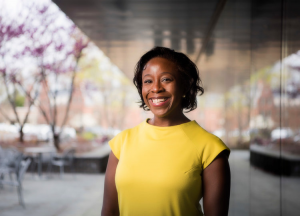 Grounded in the spirit of Charles Hamilton Houston's adage that a lawyer is either a social engineer or a social parasite, Atinuke "Tinu" Akintola Diver (she/her/hers) grounds her creative, legal, and community practices in ways that seek to build and regenerate, rather than to purely extract and exploit. A first-generation American and the daughter of Nigerian immigrants, Tinu was born in Boston, Massachusetts, raised in Prince George's County, Maryland and currently resides with her family in Raleigh, North Carolina. She is a graduate of the Creative Writing Program at the University of North Carolina at Chapel Hill, earned her Juris Doctor from the University of North Carolina School of Law, a Certificate in Nonprofit Leadership from the University of North Carolina School of Social Work, and a Certificate in Documentary Arts from the Center for Documentary Studies at Duke University. Her vocational and professional journey have shaped an understanding of spatial justice informed by art, transportation, healthcare, nonprofit leadership, education and civic engagement. Tinu is Lead Organizer and Executive Director of Durham CAN (Congregations, Associations and Neighborhoods) a broad-based, community organization building collective power for a better Durham. Her published writing and documentary work includes essays and documentary audio and film projects. Tinu is currently directing "This Belongs To Us" a documentary film exploring the intersection of race and gender in craft brewing.
Toni L. Griffin 
Professor in the Practice of Urban Planning, Harvard Graduate School of Design, Founder, Urban American City
Toni L. Griffin (she/her) is founder of urbanAC LLC, based in New York, a planning and design management practice that works with public, private and nonprofit partnerships to reimage, reshape and rebuild just cities and communities. The practice designs, leads and manages complex, and transformative social and spatial urban revitalization frameworks, rooted in addressing historic and current disparities involving race, class and generation. Over the past ten years, we have successfully collaborated with several major U.S. cities on the cusp of just economic recovery. Recent clients include the cities of Chicago, St. Louis, Philadelphia, Pittsburgh, Milwaukee, Memphis and Detroit. www.urbanac.city Ms. Griffin is also a Professor in Practice of Urban Planning at the Harvard Graduate School of Design, where she teaches design studios and seminars also rooted in issues of social and spatial justice. She is ounder and director of the Just City Lab, an applied research platform that investigates the ways design can have a positive impact on addressing the conditions of injustice in cities. www.designforthejustcity.org
Dr. Nicki Washington
Professo

r of the Practice of Computer Science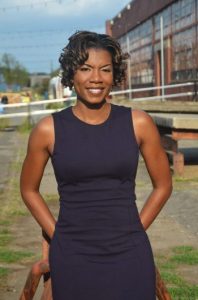 Dr. Nicki Washington is a professor of the practice of computer science at Duke University and the author of Unapologetically Dope: Lessons for Black Women and Girls on Surviving and Thriving in the Tech Field. Her career in higher education began at Howard University as the first Black female faculty member in the Department of Computer Science. Her professional experience also includes Winthrop University, The Aerospace Corporation, and IBM. She is a graduate of Johnson C. Smith University (B.S., '00) and North Carolina State University (M.S., '02; Ph.D., '05), becoming the first Black woman to earn a Ph.D. in computer science at the university and 2019 Computer Science Hall of Fame Inductee. She is a native of Durham, NC.
Brittany Barbee
Documentary Artist

Brittany Barbee (she/her/hers) is a multimedia storyteller from Durham, North Carolina. She weaves writing, photography and music to navigate family and race dynamics. Brittany's interest in the arts began in childhood when she used her creative talents to assist her in healing and coping. It can be difficult at times to revisit experiences that may have brought pain and discomfort, but Brittany's multimedia practice aims to create a safe space to engage that vulnerability. She wants her work to be accessible – from self-published zines to poetry events held in the heart of the community- so that anyone can feel empowered to unpack and explore issues, both past and present in order to remove their protective mask(s) and be their most genuine selves. Her most recent and rewarding work has been an intentional shift and focus on her mental health. Although she hasn't created "work" since COVID hit, she is doing the labor of unlearning, relearning and healing to create a life of liberation for her and others – now and in the future. Her creative outlets these days consist of cooking, baking and journaling. She is in the works of creating a zine that is expected to be released mid-Summer 2021.
Shay Hendricks
Documentary Artist
Shay Hendricks (She/They) is a Durham based artist exploring Black themes across multiple mediums. Painting and design are currently their most active modes of creation with concentrations on Afro-Futurism, human contradictions, and general observations of Black life.
Anthony Patterson 
Documentary Artist
Anthony Patterson (he/him/his) is a Durham-based documentary artist interested in uncovering hidden or forgotten stories about Black communities in the American South. His work is rooted in painting but spans across multiple mediums, including installation, storytelling, and photography. In addition to exhibitions and multiple artist residencies throughout North Carolina, Anthony has: taught small classes, led workshops, participated in panel discussions, lectured, and co-curated in partnership with the Black On Black Project. Anthony Patterson received his BFA in Painting from the University of North Carolina at Greensboro, and a Certificate of Documentary Arts from the Center for Documentary Studies at Duke University. Anthony currently serves as the Education and Outreach Coordinator for the Durham Art Guild.
Nicolas Champeaux
In his career as a journalist, he was Radio France Internationale's special correspondent based in Johannesburg between 2007 and 2010. He was then appointed reporter-at-large for the radio station's Africa service. He left RFI in October 2017 to pursue a freelance career. Champeaux has written and produced several radio documentaries including Mandela et son image (2013), Mandela : l'histoire secrète d'une libération (2010) et Nelson Mandela 1990-1994 : les années de transition (2013). He was also behind several radio programmes on Robert Mugabe such as Zimbabwe exclusif and Robert Mugabe : le pouvoir à tout prix (2016). He also produced the web documentary Sur les traces de Boko Haram which was shortlisted in the multimedia category for the 2015 Prix Bayeux des correspondants de guerre. This accolade came two years after his documentary Tombouctou : 10 mois sous Aqmi was shortlisted in the radio category for the Prix Bayeux.
Just Space Week Panelists:
Dr. Charlotte Davidson
Making Visible the Cherokee Industrial School and the Origins of Duke University  
(
Diné/
Three Affiliated Tribes – Mandan, Hidatsa, & Arikara), Independent Scholar
Darien Herndon
Making Visible the Cherokee Industrial School and the Origins of Duke University  
Trinity Arts and Sciences ' 21
Scarlett Guy  
Making Visible the Cherokee Industrial School and the Origins of Duke University  
Trinity Arts and Sciences '22
Stelfanie Williams 
Affordable Housing and the Future of Durham
Vice President for Duke Office of Durham & Community Affairs
She/Her/Hers
Rev. Breana van Velzen 
Affordable Housing and the Future of Durham
Community Minister
They/Them
Shrey Majmudar 
Can Duke's Next Residential Living and Learning Model Also Be Antiracist?
T'22; Duke Student Government VP of Academic Affairs; Next Gen 2.0 Steering Committee Member
He/Him/His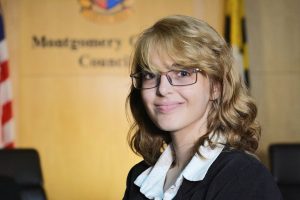 Zoe Tishaev 
Can Duke's Next Residential Living and Learning Model Also Be Antiracist?
Durham-Community Affairs Senator, Class of 2024
Christina Wang
Can Duke's Next Residential Living and Learning Model Also Be Antiracist?
T'22; DSG Vice President of Equity and Outreach & Next Gen 2.0 Committee Member
Zaire McPearson 
Black Art as Resistance: Downtown Durham's Public Art Following the Murder of George Floyd in the Summer of 2020
MFA 2020
She/Her/Hers
Andrew Whittemore
Building Justice through Architecture & Design
Associate Professor of City and Regional Planning, UNC-Chapel Hill
Miguel La Serna 
Racial Equity in Digital Space
Professor of History at the UNC-Chapel Hill
He/Him/His
Miguel La Serna is a professor of history at the University of North Carolina at Chapel Hill, specializing in Latin American insurrections and counterinsurgencies. His works on modern Latin American political violence include: With Masses and Arms: Peru's Tupac Amaru Revolutionary Movement (UNC Press 2020), The Shining Path: Love, Madness, and Revolution in the Andes (Norton 2019), and The Corner of the Living: Ayacucho on the Eve of the Shining Path Insurgency (UNC Press, 2012). He has received scholarly fellowships from the Ford, Fulbright, and Harry Frank Guggenheim foundations, the American Council of Learned Societies, and the National Humanities Center, and is a winner of the Tumi Excellence Award. An engaged teacher, is a winner of the J. Carlyle Sitterson First Year Teaching Award and the CFE-Lenovo Instructional Innovation Grant at UNC. One of the original signatories of UNC's Roadmap for Racial Diversity, La Serna currently serves as the Director of Diversity, Equity, and Inclusion for the UNC History Department, and has published Op-Eds or been featured in The Washington Post, the Carolina Alumni Review, the Daily Tar Heel, and other media regarding racial equity at UNC.
Nicholas Richard-Craven
Racial Equity in Digital Space
Trinity Arts and Sciences '24
Micalyn Struble
Racial Equity in Digital Space
Trinity Arts and Sciences '22