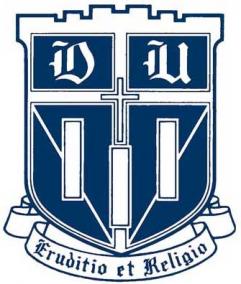 The Duke Journal of Economics (DJE) was founded in 1988 as the Undergraduate Economics Journal, a print publication distributed by the Duke Department of Economics. It is now published annually online. The DJE collects some of the best papers written by Duke Economics undergraduate and master's students over the preceding academic  year. Symposium editions are written by participants in the Annual Undergraduate Research Symposium, hosted by the Economics Student Union and the Duke Department of Economics every April.
We thank the Allen Starling Johnson, Jr. Endowment Fund and donors to the Tom Havrilesky Fund for support of the journal.
Students who wish to publish their papers in the DJE should obtain approval from a faculty member and then submit the paper to Professor Ed Tower.
Professors Charles Becker, Lawrence Kreicher, & Ed Tower, Faculty Advisors to the DJE
Editorial Board:
Tevy Chawwa, Economist, Department of Economics and Monetary Policy, Bank Indonesia
John Guerard, Director of Quantitative Research, McKinley Capital Management, LLC
Tae Bong Kim, Associate Professor of Economics at Ajou University
Antonios Koumpias, Assistant Professor of Economics at University of Michigan – Dearborn
Clement Lee, Senior Associate at the Ministry of Finance in Singapore
Dongkeun Lee, Data Scientist at OpenDoor
Harry Lee, Lead Economist at the Monetary Authority of Singapore
Wanwiphang (Yuwi) Manachotphangm, Assistant Professor at Thammasat University