Keynote I – Thursday, March 30, 2023
Chair: Xiaofei Wang (Duke)
Vice Chair: Yeh-Fong Chen (FDA)
Title: Regulatory Perspectives on Real-World Data
Speaker: John Concato, FACP, MD, MPH, MS (FDA)
This presentation will link the topic of the current symposium to FDA's Real-World Evidence (RWE) Program. Based on the 21st Century Cures Act of 2016 and commitments under the Prescription Drug User Fee Act VI, FDA published a 2018 Framework for Real-World Evidence and established an ongoing RWE Program applicable to drugs and biological products. Program activities include developing and maintaining internal agency processes, engaging with external stakeholders, publishing guidance documents, and supporting demonstration (research) projects that seek to improve the quality or use of real-world data (RWD), assess RWE study designs, or develop tools for specific purposes. This symposium's focus on harnessing data from diverse sources aligns with efforts by FDA to emphasize how clinical trials can generate rigorous evidence when incorporating fit-for-use real-world data.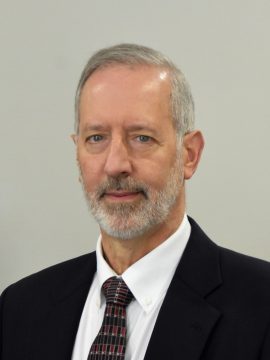 Dr. John Concato is Associate Director for Real-World Evidence Analytics in the Office of Medical Policy, Center for Drug Evaluation and Research (CDER), Food and Drug Administration. His responsibilities focus on FDA's Real-World Evidence (RWE) Program and include internal Agency processes, external stakeholder interaction, demonstration projects, and guidance development; he also serves as Chair of CDER's RWE Subcommittee. Dr. Concato joined FDA after a 27-year career at Yale School of Medicine and the U.S. Department of Veterans Affairs (VA), where he was a Professor of Medicine and one of two founding principal investigators of the VA Million Veteran Program genomic mega-biobank. An author or co-author of more than 200 peer-review publications, he received a B.E. degree from The Cooper Union, M.D. & M.S. degrees from New York University, and an M.P.H. degree from Yale University.
---
Keynote II – Friday, March 31, 2023
Chair: Xiaofei Wang (Duke)
Vice Chair: Shibing Deng (Pfizer)
Title: Enhancing Generalizability of Clinical Trial Results Through Use of Real-World Evidence and Digital Solutions to Improve Enrollment Diversity
Speaker: Demissie Alemayehu, PhD (Pfizer)
It is widely recognized that racial and ethnic minorities are historically underrepresented in clinical trials. However, diversity of trial participants is essential to ensure generalizability of trial results, since subgroups of patients may respond differently to medical therapies. So, results of trials that do not reflect the real-world setting can lead to major regulatory and healthcare challenges. Understandably, the issue of lack of diversity in clinical trials is multifactorial, and the remedial measures may require multipronged approaches. In this talk, we provide an overview of some of the steps that may be taken to enhance diversity, with emphasis on the use of emerging technologies and external data sources. The role of decentralized and remote trials, as well as use of modern analytics will be highlighted. The potential of real-world evidence to augment traditional randomized controlled trials will be assessed, and examples will be provided from recent experiences of pharmaceutical companies.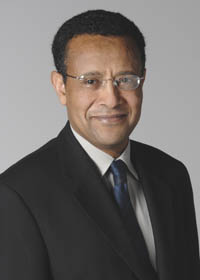 Dr. Demissie Alemayehu is Vice President of Biostatistics, and Head of Statistical Research and Data Science Center at Pfizer Inc. He has over 25 years of leadership experience in the pharmaceutical industry and academic institutions. He has been influential externally, with decades of research and teaching experience at major institutions, including Western Michigan and Columbia universities. He has held important offices at key professional societies, and has served on editorial boards of major journals, including Journal of the American Statistical Association (JASA) and Nonparametric Statistics. He is an elected Fellow of the American Statistical Association and holds a Ph.D. degree in Statistics from the University of California at Berkeley. Demissie has co-authored at least three monographs and has published extensively on pertinent statistical topics in refereed journals. His current areas of focus include precision medicine, Big Data analytics, and health technology assessment.