The Career and Academic Innovation and Research Network of Scholars (CAIRNS) Program provides Duke undergraduates from a variety of backgrounds with vertically integrated opportunities to develop academic skills and career readiness, while offering the social support needed for students to have a meaningful, valuable and successful experience in environmental fields.
Scholars are trained through small seminar experiences attending to professional and academic development and enhanced alumni and graduate-student mentorship. In addition to the training they receive, scholars will develop a supportive community with which they can openly discuss and problem-solve issues like lack of diversity, discrimination and conflict in school and the workplace.
Applications for 2021-22 are due May 12, 2021 – priority will be given to Class of '24 Students, but other cohorts are welcomed to apply. Please note that this application isn't meant to be a tool of exclusion, but one of including those students committed to receiving mentorship.
This is Nicholas School of the Environment initiative.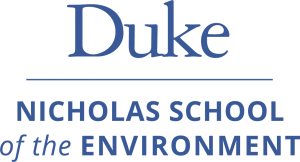 1 Comment