About the Program
The Diverse, Innovative & Vibrant Environmental Scholars Program provides Duke undergraduates from a variety of backgrounds with vertically integrated opportunities to develop academic skills and career readiness, while offering the social support needed for students to have a meaningful, valuable and successful experience in environmental fields.
Scholars are trained through small seminar experiences attending to professional and academic development and enhanced alumni and graduate-student mentorship. In addition to the training they receive, scholars will develop a supportive community with which they can openly discuss and problem solve issues like diversity, inclusion, discrimination, and conflict in school and the workplace.
Program Components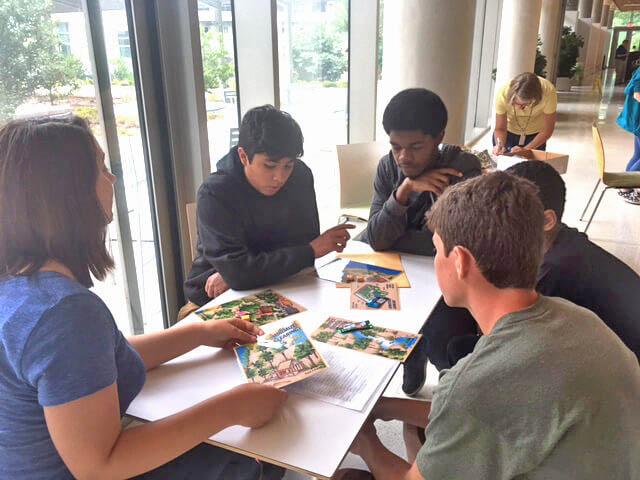 SMALL SEMINAR EXPERIENCES
Scholars meet in small seminars monthly to discuss and practice a variety of academic and career skills, particularly in the context of managing and understanding human differences. During seminars, scholars will:
Learn to use a set of tools to enhance their comfort in environmental academic and work contexts, no matter their identity and background
Identify different and preferred mentoring styles
Learn the importance of networking in the professional sphere
Practice and develop networking skills, especially mingling and elevator pitches
Identify practical strategies for recognizing and mitigating challenges to create more inclusive work/school communities
Learn how to manage conflict in work/school experiences
Learn about environmental career paths, particularly among BIPOC and/or low-income background professionals
Learn strategies for improving communication in person and at a distance
Refine and expand their definition of research
Become familiar with the characteristics of researcher independence at various training stages
Identify factors that are important when considering the next steps in professional development
Develop a plan to guide career and professional development
Develop metacognition of their own learning and career development paths
Celebrate their own learning and achievement
MENTORSHIP OPPORTUNITIES
Scholars will meet monthly with alumni and graduate-student mentors. These mentoring meetings will give scholars an opportunity to practice and develop networking skills; identify preferred mentoring styles; learn about environmental career paths and more
.
---
Participation Timeline
Sample timeline for the DIVE Scholars Program:
Spring semester of first year: apply by May
Sophomore fall: introduction to cohort and mentors
Sophomore spring: continued monthly meetings with cohort and mentors