DIVE Scholars Alumni Mentors Panel – Thursday, April 7 @7pm on Zoom
Interested in exploring different career options in the sustainability field? Hear from our CAIRNS alumni mentorship group leaders about their experience as sustainability professionals. Event Registration
Questions? Email meilin.chan@duke.edu
Featured Panelists:
Temis Coral Castellanos 
Temis Coral has a Master of Environmental Management from Duke University, a Bachelor's Degree in Chemical Engineering, and a Bachelor's Degree in Industrial Engineering from Universidad de Los Andes, Colombia. She also graduated with a certificate in Community Based Environmental Management and a certificate in International Development Policy, both from Duke University.
Temis has twelve years of experience in operations management and consulting, including four years focused on environmental and sustainability initiatives. As part of her work on sustainability and climate strategy,  she leads strategic sustainability initiatives for Fortune 500 Consumer Product companies, effectively facilitates stakeholder engagement, leads Science-Based-Targets and Net-Zero targets setting and validation processes, and supports sustainability reporting initiatives.
Temis is an empowered woman, Latina, and mother, convinced that enacting diversity through dialogue is the only real option to achieve sustainable solutions. She lives in Durham, NC, with her husband, daughter, and fluffy dog. She enjoys her free time watching movies and cooking for her family.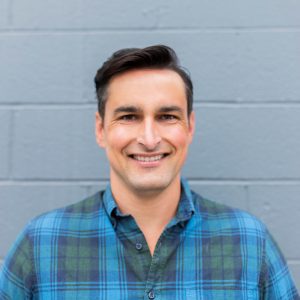 Fletcher Fields
Fletcher is a member of EY's Quantitative Economics and Statistics group, in the Environmental, Social, and Governance (ESG) practice.  He helps companies navigate the complex landscape of ESG reporting, disclosure, and rating schemes and identifies actions they should take to better attract the growing number of socially-conscious investors.
Fletcher was previously an energy and environmental policy advisor and chief of staff for strategy and regulatory affairs at Southern California Edison, a large electric utility serving 15 million customers.  Fletcher also served as an economist at the U.S. Department of Energy's Office of Policy in Washington, DC.  Fletcher holds a Masters of Environmental Management from Duke University's Nicholas School for the Environment and a Bachelor of Arts in Economics from the University of Colorado at Boulder.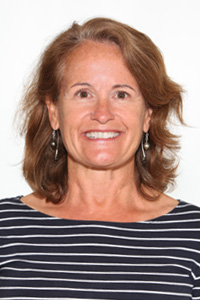 Kelly Witter
Kelly is an Environmental Engineer and Director of EPA's Community Engagement & STEM Education Program in Research Triangle Park, NC. Kelly initiated the Program in 2003 to increase communication of EPA science to students, educators, and the public with the goal of increasing the public's knowledge on how protecting the environment protects human health.
Kelly has worked in EPA's Office of Research and Development in RTP since 1987. She has a B.S. in Geology and Math, M.S. in Civil & Environmental Engineering, and MBA, all from Duke University. She is an N.C. Certified Environmental Educator, a Leadership Triangle Goodmon Fellow, and the proud mom of three kids. During her career at EPA, Kelly has researched indoor air quality, pollution prevention, and human exposure. Kelly has also served as the EPA-RTP Federal Woman's Program Manager, Vice Chair for the National EPA Federal Women's Program, and Chair of EPA-RTP Women in Science & Engineering. In 2019, Kelly was an Embassy Science Fellow in Sarajevo in Bosnia and Herzegovina where she enjoyed sharing STEM outreach with students, educators, and NGOs. Previously, she worked as a Field Engineer in Colorado testing soils and concrete on construction sites.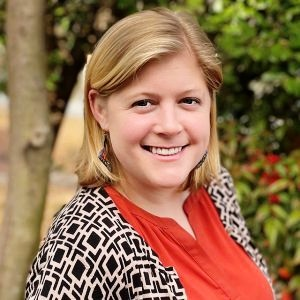 Cakey Worthington
Cakey Worthington is the Director of Forestry Operations for the Bluesource Sustainable Forests Company. She oversees all facets of forest management for the portfolio of assets including sustainable harvesting, certification, and carbon offset development. Prior to her current role, Cakey has worked in forestland investments, forest carbon offset project development, and land conservation. Cakey is a Certified Forester through the Society of American Foresters and a Wilderness First Responder through the Wilderness Medicine Association. She has a BS in Biology from Davidson College and a Master of Forestry and Master of Environmental Management from Duke's Nicholas School of the Environment.