Deeps > Representing Bois Caïman
Project by Lynda Berg, Sandie Blaise, Lenny Lowe, and Courtney Young

This project explores the significance of the near-mythical ceremony of Bois Caïman for Haitian cultural history. In 1791, an insurrectionary leader named Boukman, who is also believed to have been a religious leader, led conspirators in a ceremony. The various details of the story have been built up through documentary sources beginning with an early memoir in 1793 or 1794 by Antoine Dalmas. From there, the story has grown to become a potent symbol of cultural, political and religious unity for many Haitians. It evokes an image of resistance to white European brutality, political and cultural solidarity, and religious innovation. Its significance, however, has not gone without contest. It is the aim of this project to explore these contests by attending to its various representations in documentary sources, painting, music, and religious discourse.
The lack of first-hand historical accounts of the actual events of that night in 1791 mean that these various representations have come to constitute an archive in themselves. They are sometimes consonant with the earliest accounts, but in many cases they form a counter-archive, which reveals the complex afterlife of this cultural and historical touchstone.
Follow the links below to explore various representations in documentary sources, visual art, music, and religion:
A Genealogy of Documentary Sources on Bois Caïman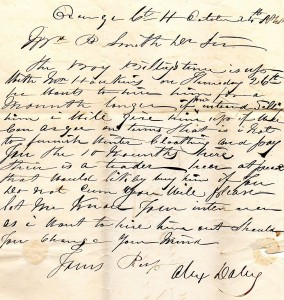 A Note on Approach and Method: 
This project is interdisciplinary in its approach primarily because we are a group of young scholars from diverse fields (history, theology, liberal studies, religious studies). By following our particular interests and unique methodologies as applied to the question of Bois Caiman and the narrative of Haitian history, we hope to have accomplished a couple of things:
Firstly, we hope that by grouping visual art, music, documents, and religious discourse under a common rubric, our work will illuminate pathways and trends that span these diverse representations. For example, we hope that new evangelical-influenced music will be explored alongside the pages on contemporary religious discourse. It is our hope that readers will be able to identify traces of the earliest documentary representations persisting in music, visual art, and religion. We also expect that readers will find connections that we ourselves have yet to identify by reading these pages as a single project.
Secondly, by working with all of these various representations as part of an ever-evolving archive of Bois Caiman, it is our aim to call attention to the ways that all of these circulate as "texts", carry particular political commitments, and must be read intertextually. For example, the genealogy of documentary sources should cause us to explore when, why, and how artists, musicians, religious folks, politicians, and policy makers have engaged and continue to engage in conversation with this founding-myth.
Ultimately, we hope that our approach will at least provide a resource for other scholars and laypersons interested in Haitian history and that it will raise new and productive questions and critique.
How to cite this article: "Representing Bois Caïman," Written by Lynda Berg, Sandie Blaise, Lenny J. Lowe, and Courtney Young (2014), Deeps, The Black Atlantic Blog, Duke University, http://sites.duke.edu/blackatlantic/ (accessed on (date)).