Earth: Muted – Jingjing's story. China/Sweden.  Mikael Kristersson, Åsa Ekman, and Oscar Hedin. 12'
ONE FAMILY, A LIVELIHOOD & A NATURAL CRISIS In a valley in China, the use of pesticides is expanding. Two fugitive beekeepers try to save their bees at the cost of seeing their daughter growing up. A story about a family's difficult decisions amidst an ecological collapse. Award-winning nature documentary director Mikael Kristersson teams up with Åsa Ekman and Oscar Hedin to depict the life of a beekeeping family in an ecosystem on the brink of collapse. At the bottom of the Hanyuan valley in the Sichuan Province of China, bees no longer exist due to the widespread use of pesticides. Jingjing is the seven-year-old daughter of beekeepers, Zhang and Chen. Ten months per year the parents are forced to leave Hanyuan to keep their bees from dying. Searching for pollution-free places up North, they leave Jingjing behind with the grandparents. As summer arrives, the young girl travels thousands of kilometers to spend some time with her mom and dad, high up on the top of the mountains. It's a joyful, yet sad summer – Jingjing finally gets to see her parents after many months, but they are occupied with work and Jingjing has no friends to play with. As summer break ends, the family needs to part ways once again. This is the story about a family's difficult choices in the midst of an ecological collapse. In this microcosm, beekeepers become just like the wild bees; displaced, depopulated, and forced to stay on the edge of society to be able to feed themselves. They leave their families behind to save the bees, a livelihood that will give them the resources to send their children to school, in the pursuit to forge a better future for them.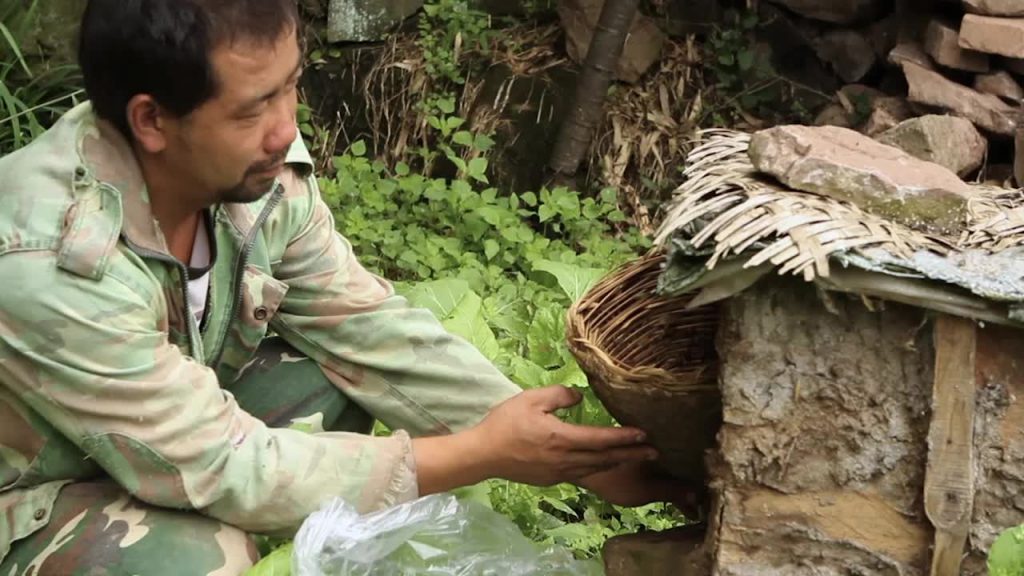 DIRECTOR / DOP – AUTHORIAL VOICE. Mikael Kristersson has directed several documentary features, theatrically released, that have received critical acclaim including from Martin Scorsese. Pica Pica (1987) won the Special Prize at Cinéma du Réel. Kestrel's Eye (1998) was nominated for a Guldbagge and won first prize at documentary festivals in Munich and Marseilles and at Nordisk Panorama. Light Year (2009) was nominated as the Swedish contribution to the Nordic Council Film Prize. DIRECTOR /SCRIPTWRITER – NORDIC DOCS WINNER. Åsa Ekman's diptych on children exposed to domestic violence Say Something (2015) and My life my lesson (2014) premiered at IDFA, won the Kristallen Swedish TV prize for best documentary two years in a row, and reached more than ten million viewers. My life my lesson was nominated for the Guldbaggen and won the Nordic Docs award for best documentary. DIRECTOR / PRODUCER – DOUBLE KRISTALLEN WINNER. Oscar Hedin founded Film and Tell in 2010 having previously made films that reached large audiences, shaped opinions, and changed laws. His film about the Assyriska football team, A, shaped opinions and changed laws. His film about the Assyriska football team, A National Team Without a Nation (2005), won the Golden Palm at the Beverly Hills Films Festival. Aching Heart (2007), which focuses on the Jihadist movement in Sweden, was nominated for a Guldbagge, Prix Europa, and Ikaros, and won the Amulet.
Commented by Alex Nickley. APSI, Duke.
&
Homo Botanicus. Guillermo Quintero. Colombia. 2020. Colombia/France. 87'.
Homo Botanicus explores the romantic world of science through the working relationship between botanist Julio Betancur and his disciple Cristian Castro, as they traverse the Colombian tropical forests. This is an anachronistic journey through plants' mysteries and their legacy in the world. Botanist, why describe and classify plants infinitely?
---
Commented by David Rodríguez-Mora