SHARE YOUR TRASHION (ECO-FASHION) PIECE, MODELING IT, AND BE PART OF THE ENVIRO ART GALLERY AND THE WATER TOWNS EAF FESTIVAL
Have you heard about trashion? It is the process of creating fashion pieces from perceived trash. Perceived trash can be anything from old clothing to actual trash (pe. your face masks)! This year we are having #TrashionShow2021 where we will be uplifting people's experiences creating TRASHION.
Interested in getting involved? Great, it's easy! Follow these simple steps:
Take the pledge. 
Create (trash) fashion. This can be anything! (from full outfits to accessories and jewelry)  Search on YouTube (search "easy upcycling fashion projects" for more beginner projects) or google for ideas If you need a little inspiration.
Post! Post on all your social media sites using the hashtag


#TrashionShow2021.
Make sure you post by April 17th (the best 5 amazing entries will win an illustrated upcycling book by talented BIPOC upcycling artist Maria Ramos so you can keep creating and using amazing trashion! These entries will also be featured in a Duke University documentary about how individuals can disrupt the fashion industry.
Have questions or want to get more involved? Email Mila at md313@duke.edu. 
CHECK THE UPCOMING UPLIFTING / TRASHION SHOW:
A mask could be a good TRASHION project (there are many out there, ready to be picked up). Masks are part of every culture from time immemorial for both ceremonial and practical purposes, as well as in the performing arts and for entertainment. They are usually worn on the face and head, although they may also be positioned for effect elsewhere on the wearer's body.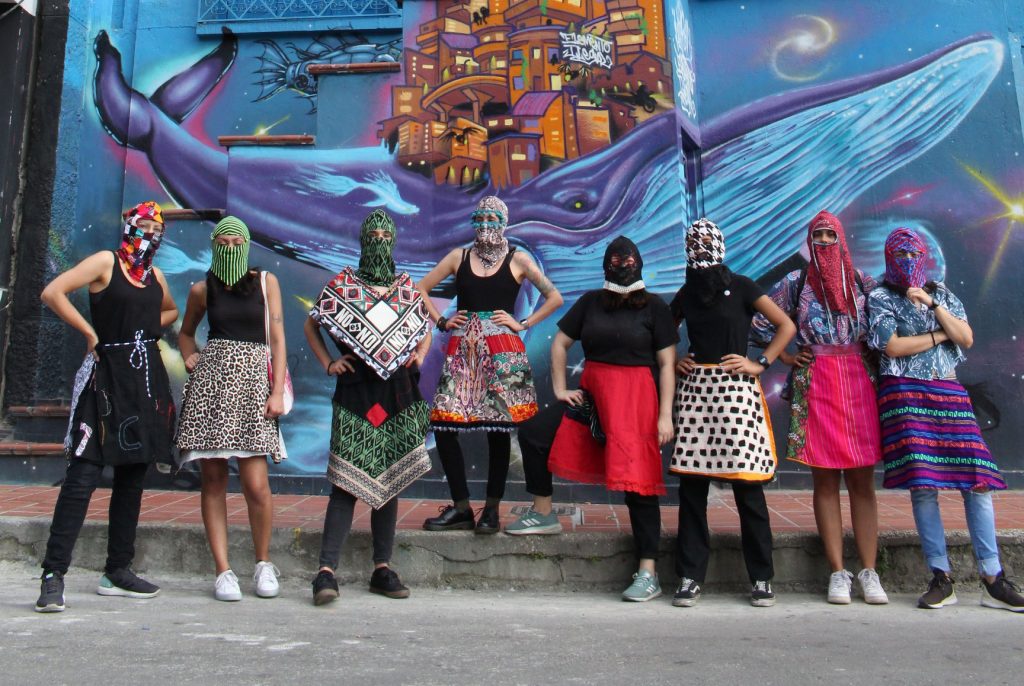 Rebelion Textil. Public action. 2020
#TrashionShow2021
Indigenous people throughout the world have used salvaged materials to create new objects for an indeterminate number of years. Africans have made bags from rice and juice packets, Haitians have made sculptural jewelry from old oil cans, and American settlers have made quilts and rugs from cast-off clothing and feed sacks. People were making something from nothing long before the word "trashion" was coined; however, Trashion usually refers to "making something from nothing" for aesthetic purposes, not for practical use.
 Post your custom-made / modify mask or "pandemic" related fashion couture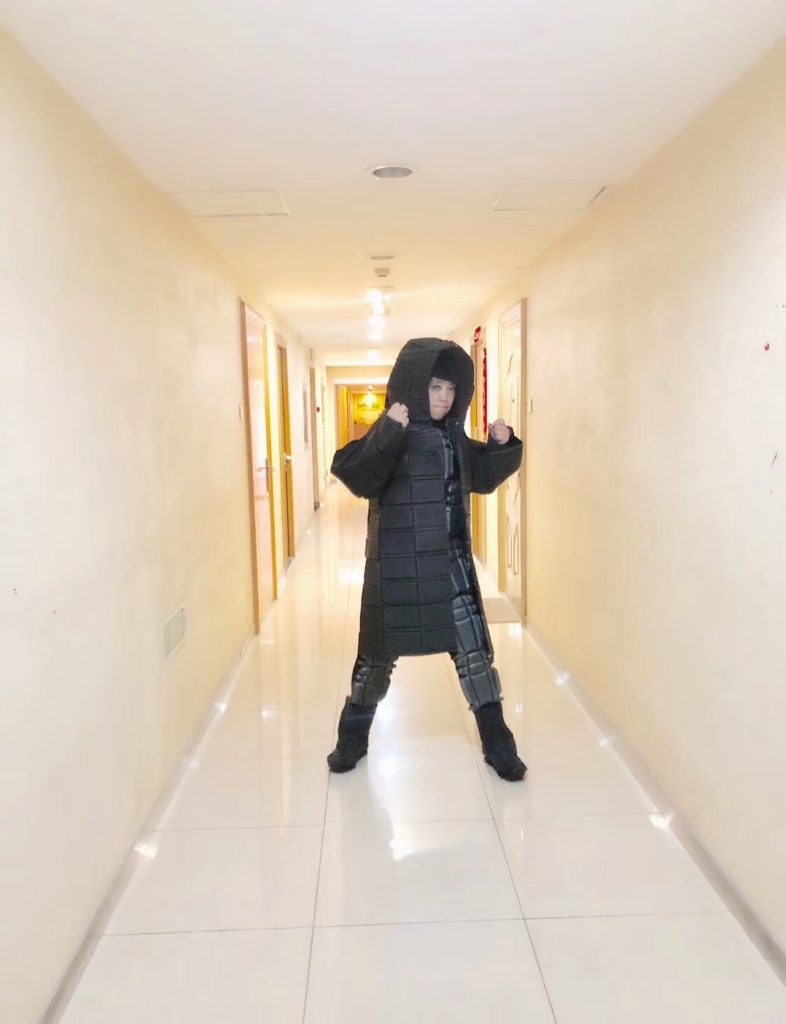 艺术家孔宁 | Kong Ning. Environmental warrior.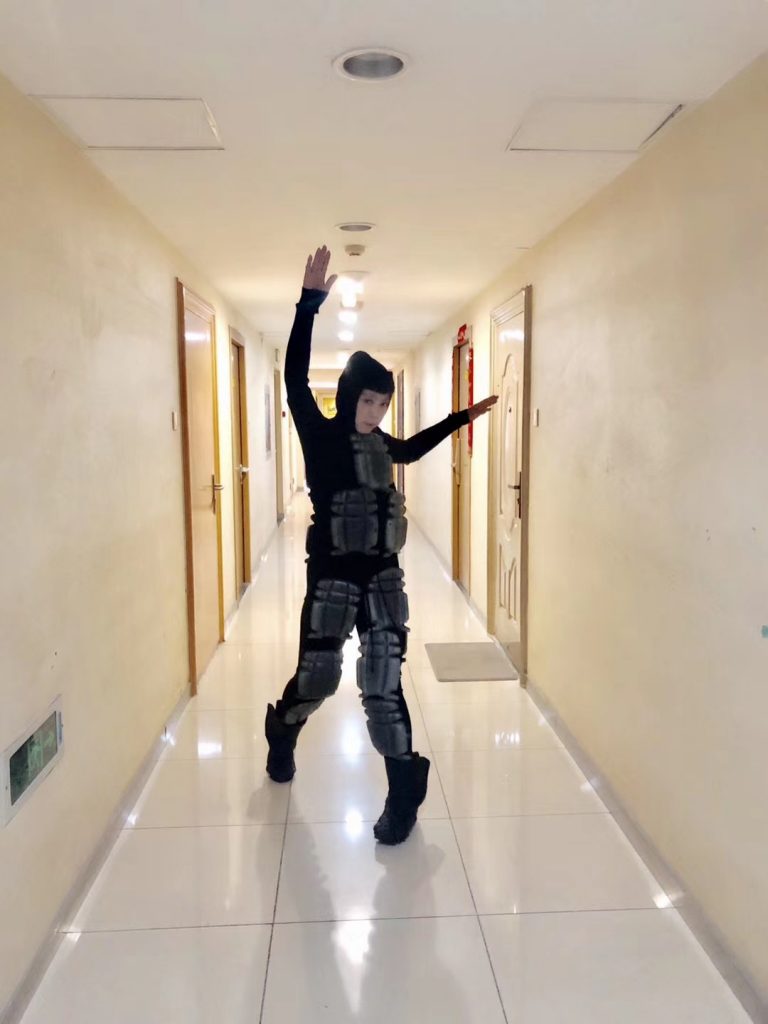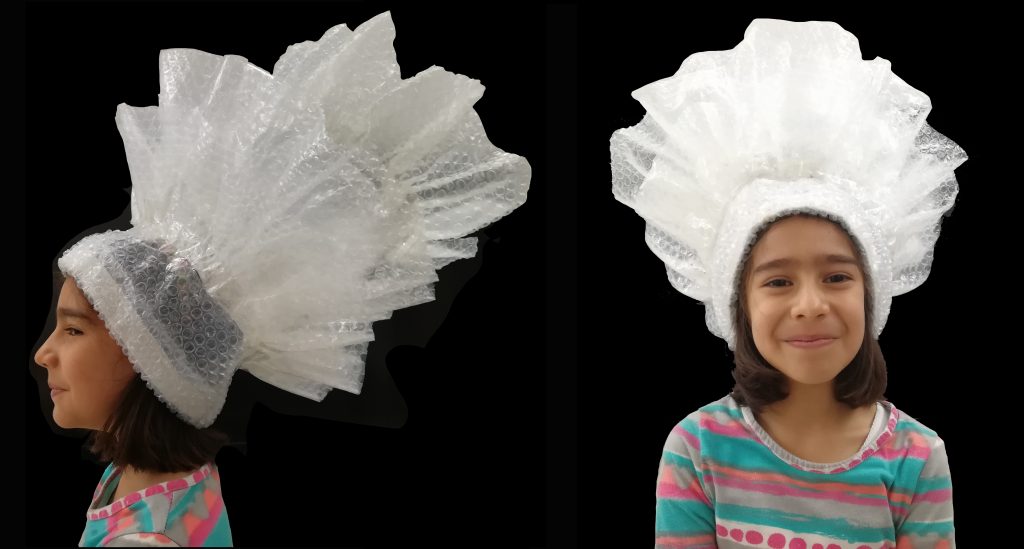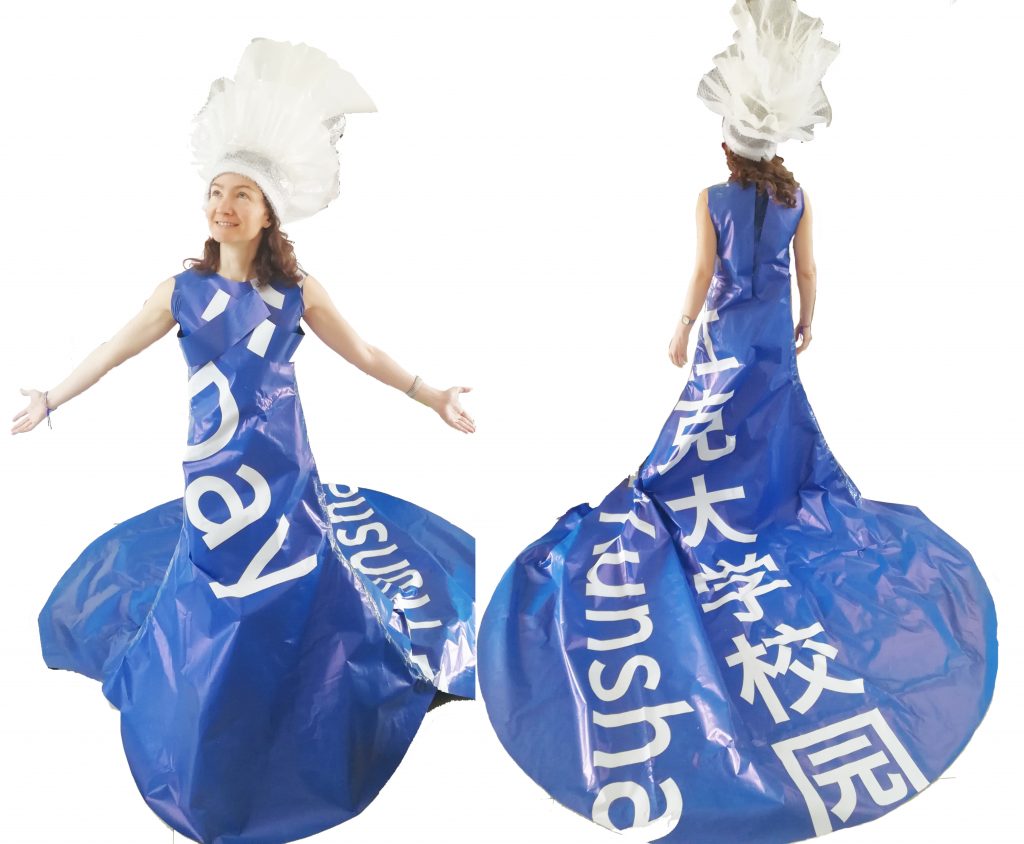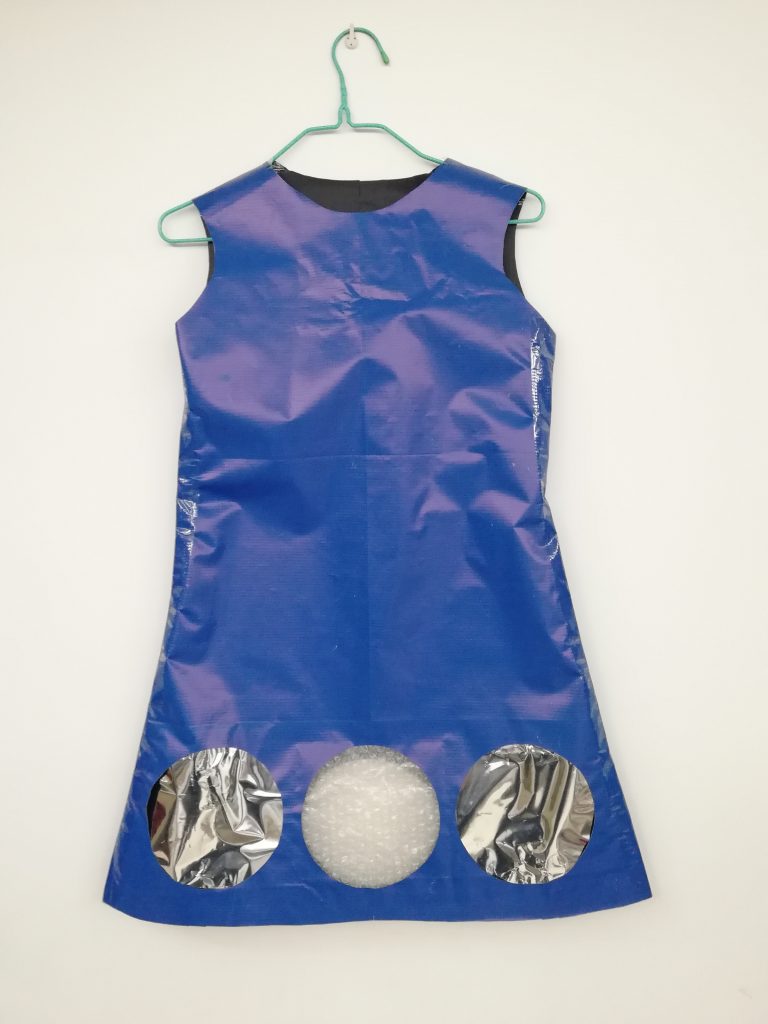 IMPERIAL & RETRO 1960s BLUE DUKE DRES.
Made with plastic from old banners at Duke University Kunshan. Plastic tape, potato chip wrappers, and bubble plastic.
RETRO 1960s BLUE Men Jacket
Made with plastic from old banners at Duke University Kunshan. Plastic tape, potato chips wrappers and bubble plastic.
Upcycling: an illustrated guide
María Ramos. (2020)
A fun and inspiring guide that will help you update your wardrobe in an environmentally conscious way.
The book is based on 22 upcycling tutorials illustrated by the author during her years as a sustainable fashion designer. With a straightforward approach and simple ideas, it will inspire you to make simple but significant alterations.
Even if you are just starting out.